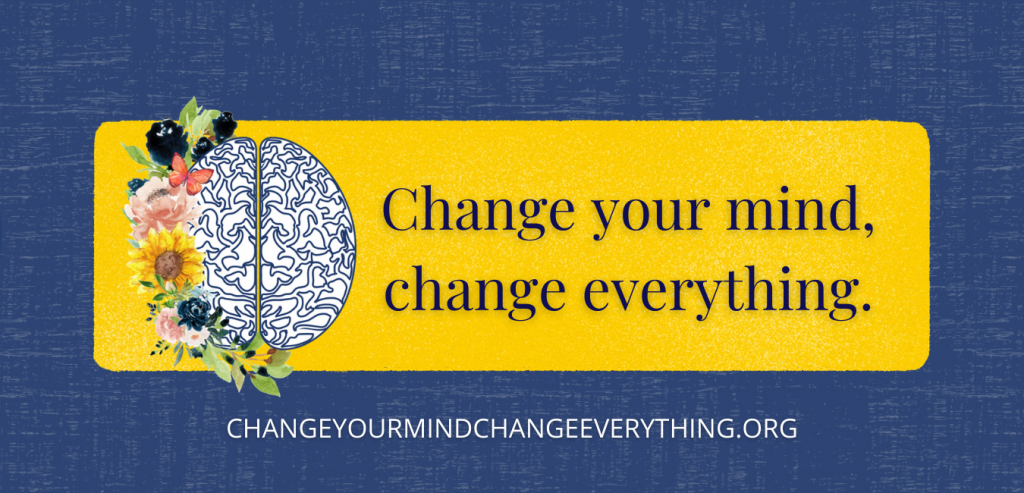 We're Katie M. Reid and Jami Amerine, friends, authors, speakers, out-of-the-box thinkers, and mamas of many children (eleven in all, ranging in age from 5 to 25). We're adoptive mamas too, both with master's degrees in education, and we're here to teach you how to experience more freedom, peace, and joy by changing the way you think. After a year of practicing our change your mind methods, we were stunned by the results. We are firm believers in our motto: "Change your mind, change everything."
Now it's your turn! Access our revolutionary resources below and enjoy the lifelong benefits of a renewed mind:
Free Parenting Webinar to Improve Communication with Your Kids
Communicating with Your Kids Doesn't Have to Be Difficult, here's how:
Educators, authors, and moms of many, Jami Amerine and Katie M. Reid, want to gift you with the #1 question you can ask your child in order to prevent arguments through a free, fun, and mind-blowing webinar they've created for you!
Once you register you'll receive access to this transformative webinar and you'll also receive a printable summary with space for reflection, to help you start improving communication with your child.
Discover the #1 question you can ask today in order to improve communication with your kids. #parentingtips @jamiamerine #socialwisedu
Click To Tweet
What are you waiting for? Register for the free webinar, today!
Honorable U E-Workbook
Not sure what to say to your kids about touchy topics like sex and intimacy?
Frustrated that your child isn't listening when you talk about important matters?
Worried your kids will abandon godly values as they grow and develop and eventually leave home?
We understand, we have some of these same concerns! That's why we created this timely new resource called Honorable U.
Honorable U is a rally cry for parents who are faced with the viral hashtag #deconstructpurityculture and want better for their kids when it comes to matters of the body, sex, and intimacy. #honorableu @jamiamerine #purityculture
Click To Tweet
Honorable U is a 75-page, colorful, candid e-workbook on a mission to engage the mind, inspire conversations and inform decisions concerning the body, sex, and intimacy. It is geared toward parents of tweens – young adult children, yet it is also an important preemptive tool for parents of younger children.
Whether your child has yet to hear "the talk" or is already in a relationship, Honorable U will inspire and instruct you to help your child to make decisions from a calm, cool, collected mind space versus making it from a space of desperation…so that they are well-equipped to have honorable relationships.
Ready for more confidence as you address touchy topics in your household? Get your hands on Honorable U, today!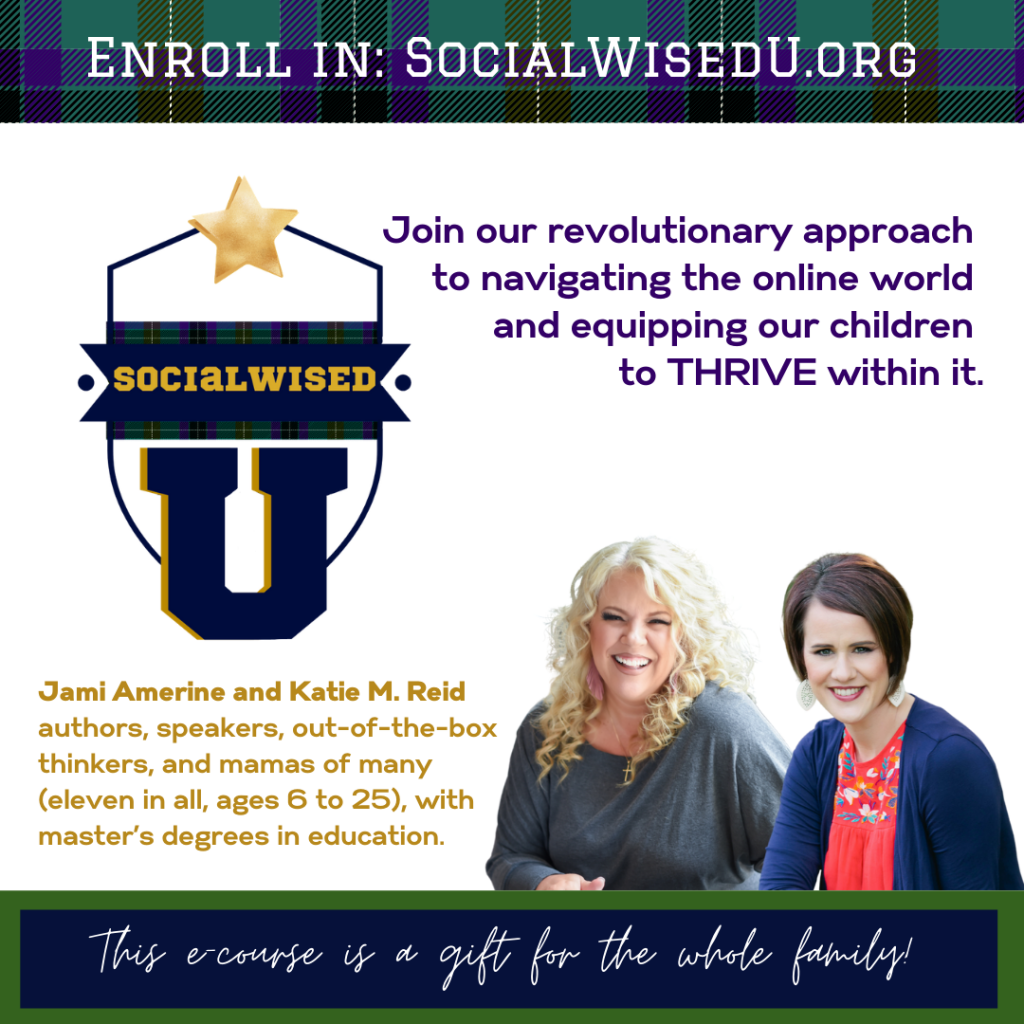 SocialWised U E-course
Tired of fighting with your kids about social media?

Wish that someone would help you communicate more peacefully with your child about screen time?

You wouldn't give your child the keys to a car before going through driver's ed, so why would you give them access to technology with training them how to use it wisely?

We've got the answer for you! It's called SociaWised U!
SocialWised U is a 7-part e-course on a mission, to "Prepare, Protect, and Empower" families with dual citizenship in the real and cyber world. There are plenty of folks ranting about the evils of social media. But those rants, while effective at scaring parents, are doing nothing to help families guide and educate their children in a world where social media is a leading source of communication. 
Whether your child has yet to log it or has multiple user names, SocialWised U will show you how to experience less panic when it comes to your kids and social media. #socialwisedu #screentime #parentinghelp @jamiamerine
Click To Tweet
SocialWised U is a course with the sole purpose of gifting your family with the wisdom of how three parts of the mind work, while simultaneously teaching principles that will guide you and your children toward a healthy relationship with social media and each other, while creating a balanced and effective social media presence.  

Applicable for every age level and effective for completely reforming communication with your children. Ready for more peace in your household? Register for SocialWised U, today!
A Remarkable Thought Podcast
In a world that runs on 5G, caffeine, obligations, shoulds, shouldn'ts, woulds, and wouldn'ts we've created a space where you can relax, laugh and think for yourself. It's called A Remarkable Thought podcast. Each week we bring you a refreshing escape where your mind can wander in a thoughtful story as you visit wonders yet to be considered. At the end of every show, we will leave you with a quality question to ponder.
Listen to some of our favorite episodes of this short story fiction podcast:
To stay up-to-date on the resources offered through Change Your Mind, Change Everything, head over here and enter your email address into the subscribe box.