About A Very Bavarian Christmas
Holly Noel Brigham is trapped back in her hometown of Bavarian Falls personalizing ornaments at Neumann's, the famous mile-long Christmas store—and she doesn't even like Christmas.
Problems, not presents, are stacking up for Holly. She's in her thirties, still single, and sleeping in her childhood bedroom due to a failed start-up in the city.
Holly needs a turn of heart in order to unlock what's next. The only guy showing any interest in her is quirky Frank, who keeps her laughing but makes her feel boxed in. Then there's handsome Nik, who has a shady past but takes her ambitions seriously. As Holly works through fractured relationships and embarrassing misunderstandings, she stumbles upon love in the Bavarian-themed town from which she tried to distance herself.
Disclosure: Affiliate links are used in this post. If you choose to purchase through the links, we may be compensated at no additional cost to you. See full disclosure policy.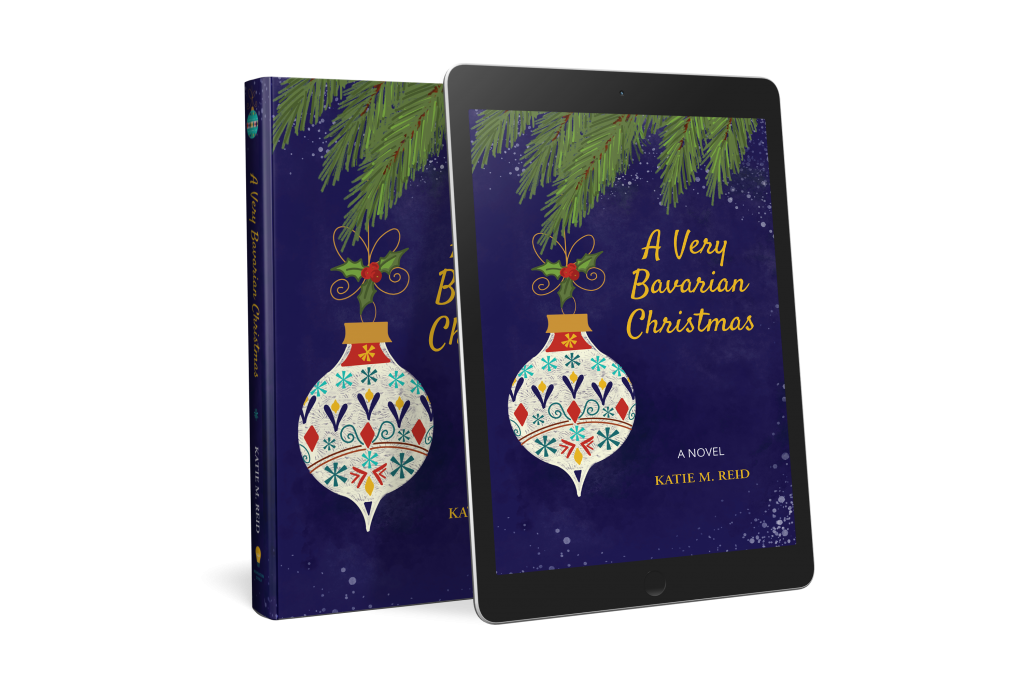 Start reading A Very Bavarian Christmas, today, and experience the holly-day season through the endearing characters who live in Bavarian Falls. It is available in paperback and ebook and audiobook form on Amazon.
You are not going to want to miss actress Jillian Blair narrate AND sing on the audiobook. If you'd like to listen to the audiobook for free, sign-up for a free trial of Audible. Select A Very Bavarian Christmas as your first title. 🙂
Watch the replay from the virtual book launch party on the Katie M. Reid Facebook Page. It was a Holly Jolly time!
Want to read the book with a friend, book club, or your church group?
If you purchase two (or more) copies of A Very Bavarian Christmas (in any format), you can access the BOOK CLUB KIT for FREE, which includes:
Discussion Questions for each chapter
Book Club Trivia for each chapter (including answer keys)
Deleted scene: The Break-Up
The book's Spotify Playlist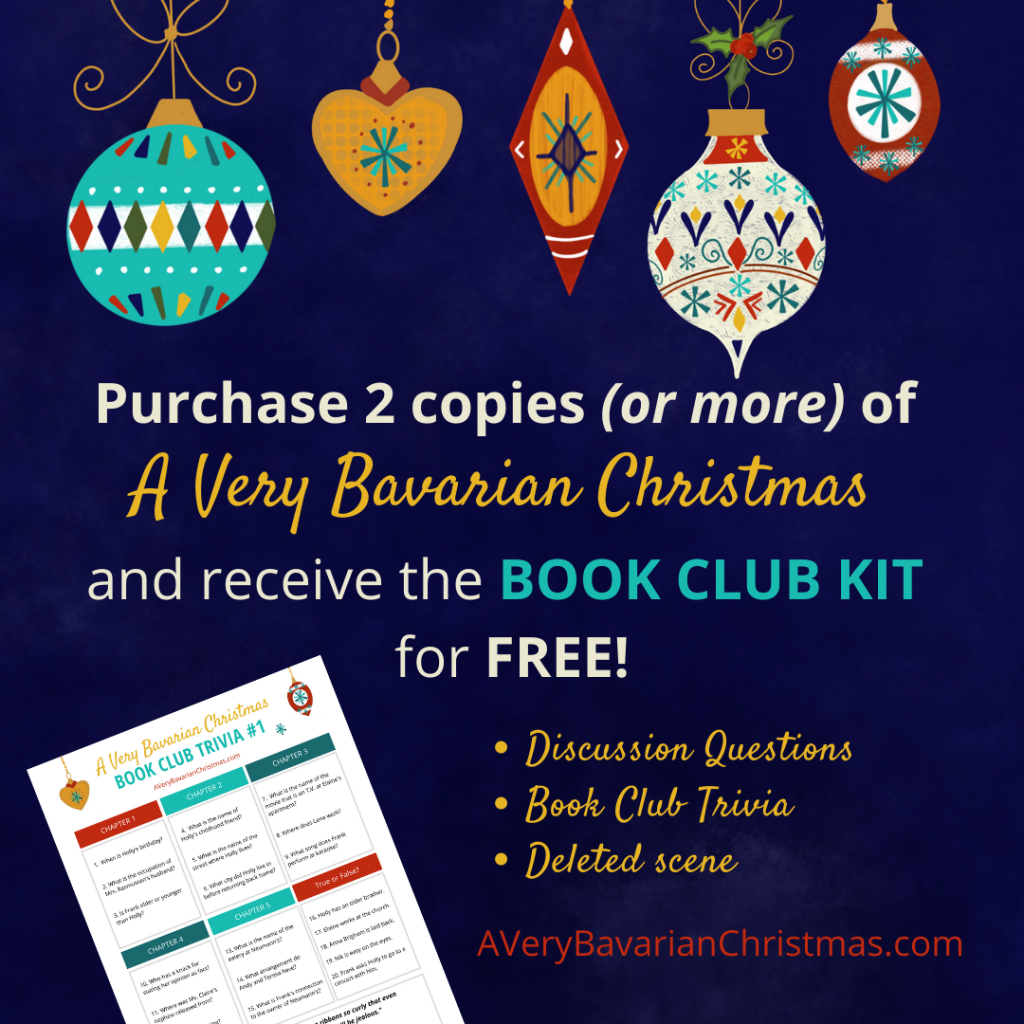 After you order copies of the book, fill out this form to unlock the BOOK CLUB KIT.
There is also a musical album based on the novel, featuring songs from: Olivia Newton-John, Cliff Richard, Jillian Blair and others, including a song written by the author. Download "A Very Bavarian Christmas" album on Amazon, Spotify, iTunes.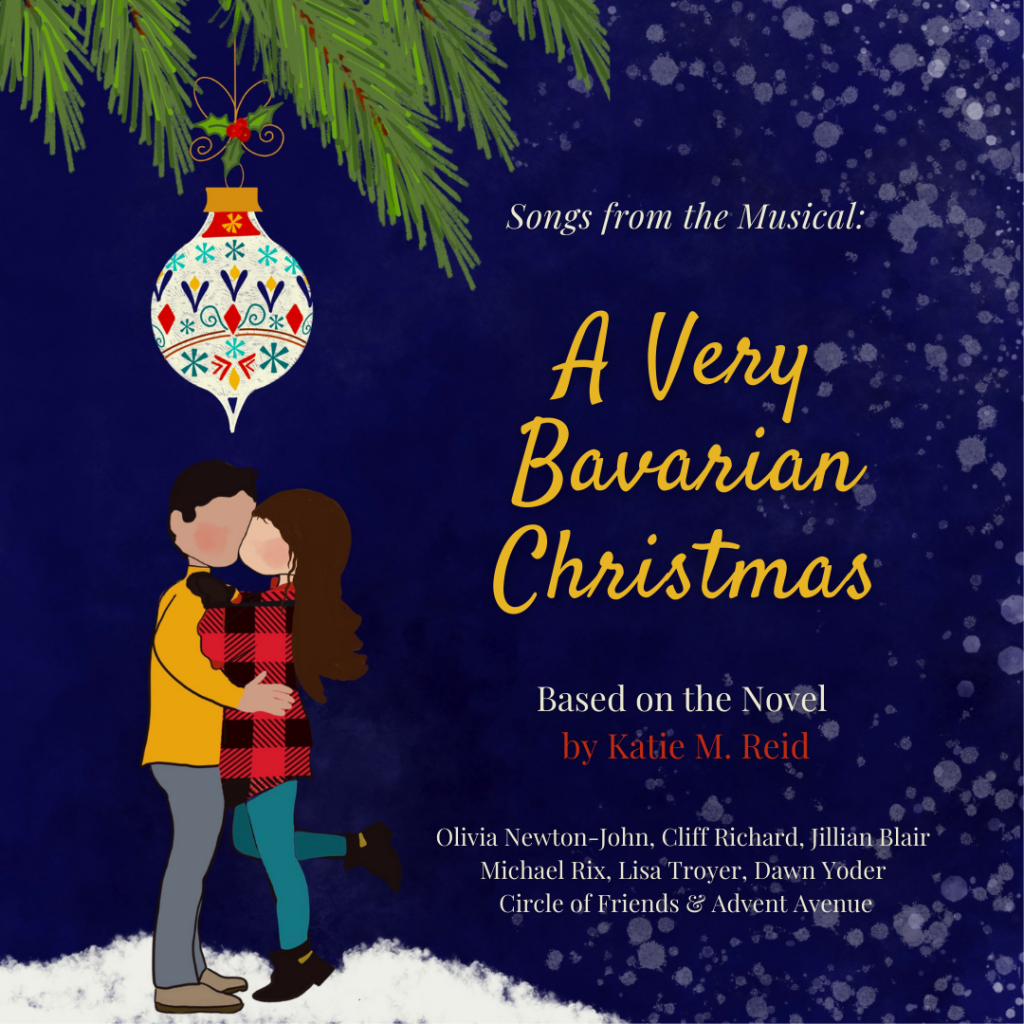 And we are ecstatic to announce that a film is being made, based on the novel. Stay tuned for more information coming in the Christmas season.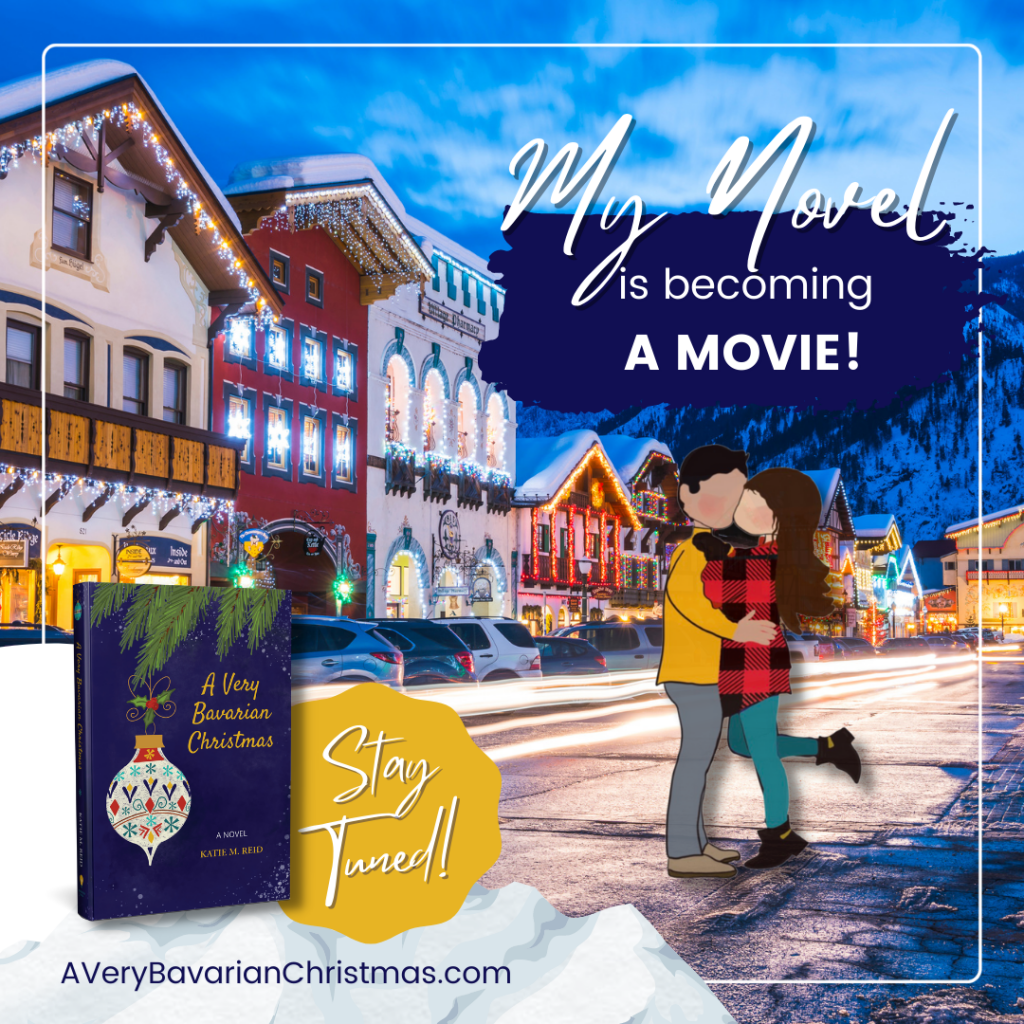 About the Author
KATIE M REID is the author of Made Like Martha and a singer/songwriter. She has a Master's Degree in Secondary Education and coaches creatives—helping them bring life to their projects—under the name, Inspiration Doula. She is the co-host of The Martha + Mary Show podcast and A Remarkable Thought fiction podcast and contributor to The Ministry to Business Guide. She is a fan of hot cocoa and Christmas lights. Katie, her husband, and five children, live in Michigan, where the wonder of the holiday season is never far away. 

What People Are Saying About A Very Bavarian Christmas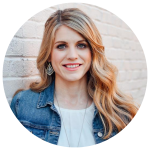 "If you're looking for a holiday-themed read that will warm your heart but also make you think, A Very Bavarian Christmas is the perfect pick! The storyline and characters draw you in from the get-go and you'll find yourself relating to their struggles, cheering for their victories, and being reminded that everyone needs grace and kindness, because we never know what it's been like to walk in their shoes."
—Crystal Paine, New York Times bestselling author, podcaster, and founder of MoneySavingMom.com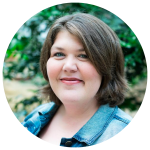 "Bavarian Falls is the capital city of Christmas, and Holly Noel is its most reluctant citizen. Sparkling with humor and radiating with warmth, A Very Bavarian Christmas is a heartwarming tale in which Christmas spirit is abundant, but not without strings attached. Fans of Hallmark's 'Countdown to Christmas' will be swept away by this powerful journey of healing, reconciliation, and the second chances we must allow ourselves to take."
                              —Bethany Turner, award-winning author of The Secret Life of Sarah Hollenbeck and Hadley Beckett's Next Dish
"Just in time to remind us all of the hope still waiting at the end of a hard year, comes Katie Reid's A Very Bavarian Christmas. Let her reluctant ornament decorator, Holly, remind you why home is a beacon, healing a gift, and how love, like hot chocolate and the meaning of Christmas, can warm you from the inside."
—Lisa-Jo Baker, bestselling author of Never Unfriended and podcast co-host of Out of the Ordinary.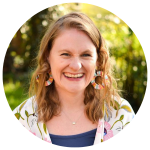 "This is my favorite type of story, a holiday story. I am not exaggerating when I tell you I literally could not put this book down. I read it in one sitting. The plot took me right into the holiday-loving town. I could picture the scenes as if they were my favorite Hallmark Movie. Happy holiday feels filled my heart as the plot and excellent character development drew me right in."
—Jennifer Hand, Executive Director of Coming Alive Ministries, author of Dateless Not Dead: Living Fully Alive in the Single Life, and podcast host of Coming Alive Conversations.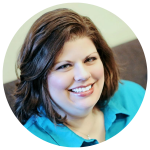 "A Very Bavarian Christmas is the perfect cozy read for anyone who loves the holidays—and for those who don't live and breathe candy canes and Christmas carols. As a perfectionist who fears failure and the dreaded 'not living up to my potential' more than anything, I identified so much with the main character of this book. And as a self-proclaimed holiday movie superfan, I adored the setting of a Christmas store in a Christmas town during the Christmas season! For anyone who struggles with a life that doesn't meet her hopes and expectations or anyone who loves sweet romantic comedies with a holiday twist, this book is a gift for every season!"
—Mary Carver, host of The Couch podcast and co-author of Fake Snow & Real Faith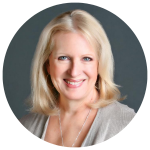 "Will Holly Noel ever find true happiness? Author Katie Reid shares an honest, true-to-life story of love and loss, acceptance and forgiveness. As heartwarming as a cup of hot cocoa and filled with authentic, memorable characters, A Very Bavarian Christmas will transport you to a world where romance and real life, heartache and promise converge, all generously sprinkled with Christmas magic." 
—Kate Battistelli, author of The God Dare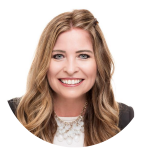 "A Very Bavarian Christmas is everything you want in a story to delight you over the holidays! I hope this is the first of many novels from Katie Reid!"
—Amber Lia, bestselling co-author of Triggers and Marriage Triggers 

Share on Social Media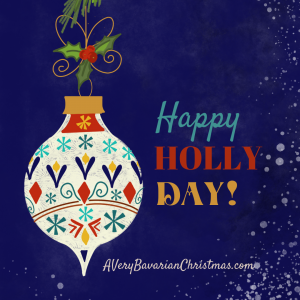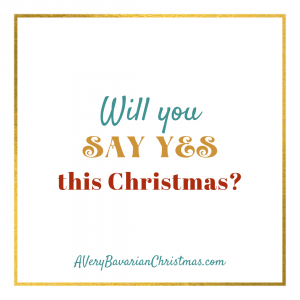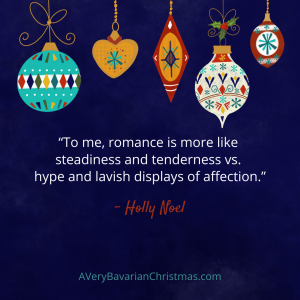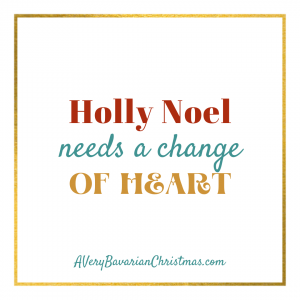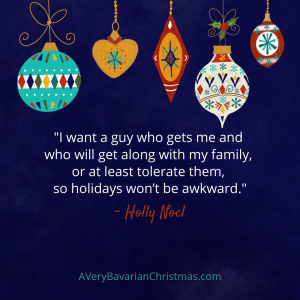 Tweet It!
Holly wanted to crawl into her own skin, like a cocoon, never becoming a butterfly. Maybe a moth though, so she didn't have to stay in the dark forever. #AVeryBavarianChristmas
Click To Tweet
Fascinating, how the days on a calendar can alert grief in the soul, long past tally marks and vigil keeping. #AVeryBavarianChristmas
Click To Tweet
The key to peace is turning to face that which holds you down. #AVeryBavarianChristmas #EverythingSong
Click To Tweet
She tried to mute her biological clock that tick-tocked louder than her singleness could shush. - Holly Noel #AVeryBavarianChristmas
Click To Tweet
The way to freedom is not out of reach, turn the knob, let yourself be found. #AVeryBavarianChristmas #EverythingSong
Click To Tweet

Interview Katie on Your Podcast
Katie has hosted a live show for over five years. She is a frequent guest on podcasts and, as a podcast host herself, she knows what makes for a great interview.
If you are interested in booking Katie for a live show or podcast interview, please submit your query to her assistant, Christine, through the contact tab.
Here are some of the topics that Katie is happy to speak on, surrounding the creation and message of A Very Bavarian Christmas:
The importance of pivoting your passion while remaining obedient to God's call, even when it looks different than expected.
The surprising things that Katie discovered as she wrote a fiction book instead of non-fiction, like: you learn to follow the characters instead of trying to lead them in a certain direction. Writing fiction can be like a treasure hunt, with twists and turns and a destination that doesn't look like you thought it would.
Christmas can be a hard time for many. It is important to be compassionate and patient with one another as we navigate heartache and lofty expectations around the holidays.
A line from an original song in the book is, "A key to peace is turning to face that which holds you down. The way to freedom is not out of reach. Turn the knob, let yourself be found." Addressing issues from your past can help you move forward in freedom, as the main character, Holly Noel, discovers.

While relationships with your loved ones are important, God is the only one who can be your everything, not your husband, kids, job, or hobby.
Sample Interviews with Katie