Made Like Martha: Good News for the Woman Who Gets Things Done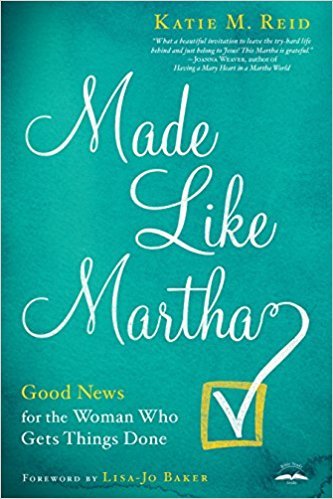 An invitation for overachievers to discover what it means to rest as God's daughters without compromising their God-given design as doers.
Though she didn't sit at Jesus's feet like her sister Mary, biblical Martha was loved just as she was–and you are too.
Made Like Martha is not an exhortation to add or subtract things off your to-do list, but it is an invitation to exchange try-hard striving for hope-filled freedom without abandoning your doer's heart in the process. Step into your position as a daughter of God and to enjoy life as a doer.
With reflection questions, "It Is Finished" activities at the end of each chapter, and a 5-week Bible study (for individuals or groups), Made Like Martha helps you find rest from striving even as you celebrate your God-given design to "do."
A Very Bavarian Christmas
Holly Noel Brigham is trapped back in her hometown of Bavarian Falls personalizing ornaments at Neumann's, the famous mile-long Christmas store—and she doesn't even like Christmas.
Problems, not presents, are stacking up for Holly. She's in her thirties, still single, and sleeping in her childhood bedroom due to a failed start-up in the city.
Holly needs a turn of heart in order to unlock what's next. The only guy showing any interest in her is quirky Frank, who keeps her laughing but makes her feel boxed in. Then there's handsome Nik, who has a shady past but takes her ambitions seriously. As Holly works through fractured relationships and embarrassing misunderstandings, she stumbles upon love in the Bavarian-themed town from which she tried to distance herself.