About Made Like Martha
An invitation for overachievers to discover what it means to rest as God's daughters without compromising their God-given design as doers.
Though she didn't sit at Jesus's feet like her sister Mary, biblical Martha was loved just as she was–and you are too. This practical resource invites modern-day Marthas to sit down spiritually as they exchange try-hard striving for hope-filled freedom without abandoning their doer's heart in the process. Doers need to be affirmed in their innate design to do rather than sit, yet also be reminded that they don't have to overdo it in order to be worthy.
Made Like Martha is not an exhortation to add or subtract things off your to-do list, but it is an invitation to embrace the "good" of the Good News. Here is an offer to step into your position as a daughter of God and to enjoy life as a doer.
With reflection questions, "It Is Finished" activities at the end of each chapter, and a 5-week Bible study (for individuals or groups), Made Like Martha helps you find rest from striving even as you celebrate your God-given design to "do."
---
What People Are Saying About Made Like Martha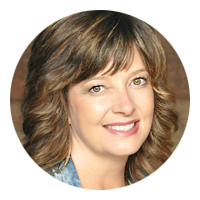 "'Hi, my name is Jennifer, and I'm made like Martha.' At last, I can say those words with my chin held high, knowing Jesus loves me as much as he loves all the Marys in the world. This book was just what my Martha-heart needed. I felt affirmed in who I am, while figuring out how to find peace and rest in the midst of my busy life."
— Jennifer Dukes Lee, author of The Happiness Dare and Love Idol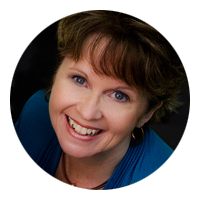 "Are you a doer – one who loves to check things off of her daily to-accomplish list? Is your desire to be productive? Are your confident, capable ways often subtly (or even overtly) slammed by others, making you feel less spiritual than your laid-back, easy-going friends?
Made Like Martha
will infuse your life with a fresh perspective as you learn both to embrace your God-given personality and also discover how — and when — to rest and retreat."
— Karen Ehman, Proverbs 31 Ministries speaker and New York Times best-selling author of Keep It Shut
"There are some women in my life who just don't stop. Like Martha, they are always on the go. They are often left physically, emotionally and spiritually exhausted. For years, I have struggled to find words to encourage these dear friends. As it turns out, I was just waiting on Katie Reid to finish writing this book. In a world that often praises Mary for pausing to spend time with the Lord, Katie shares the Father's heart for the women He made to be like Martha. This long-awaited resource full of practical encouragement will bring freedom and rest to all who read."
— Becky Thompson, best-selling author of Love Unending & Hope Unfolding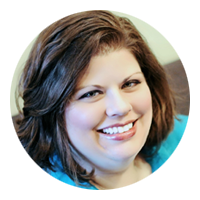 "As a lifelong overachiever, I've been called bossy, Type A, perfectionist, and more. Reading
Made Like Martha
was the first time I felt like someone acknowledged those parts of my personality as something good, and then reminded me that I'm also called beloved. This book offers a "me too" hug from a fellow doer, who knows that we are exactly the way God created us to be, as well as the relief of letting go of the burden to get it all done and get it all right."
— Mary Carver, blogger and author of Choose Joy: Finding Hope & Purpose When Life Hurts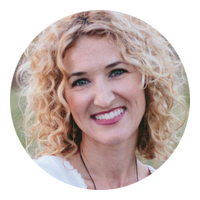 "Finally! A permission-giving read for the go-getters to live out who we are created to be without shame.
Made Like Martha
is my new go-to gift for leaders, hard workers, and passionate women who long to listen to God's voice and know peace when we're tempted to hustle. Katie shares from a space of wisdom, grace, and authentic humility—a beautiful reminder that God isn't out to change us, but simply love us. Marthas included."
— Bekah Jane Pogue, speaker, writing/speaker coach, and author of Choosing REAL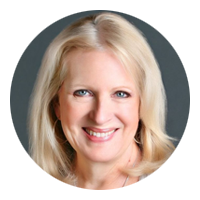 "Martha tends to get a bad rap but God loves the Marthas of the world. In her wonderful new book,
Made Like Martha
, Katie Reid reminds us we are worth so much more to God than we could ever imagine, so much more than any task we can ever do for Him. Katie beautifully illustrates ways we can learn to serve others from a place of strength, not striving, a place of worship, not worry. She shares so much wisdom and practical application (plus a fantastic bonus bible study) that if you identify more as Martha than Mary, you will rejoice in learning how to stay calm in the chaos, how to find a balance between striving and slowing down, and how to finally rejoice in the woman of God He created you to be."
— Kate Battistelli, author of Growing Great Kids and mother of GRAMMY award winning artist, Francesca Battistelli