Welcome to Day #17 in the Isaiah 40 Series!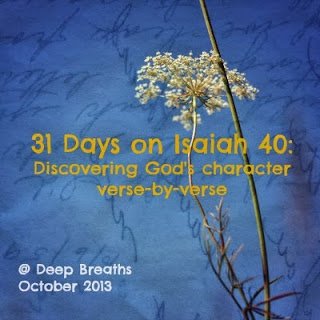 Isaiah 40:17 "All the nations are as nothing before Him, they are regarded by Him as less than nothing and meaningless."
Hmm, interesting verse, huh? A bit, or a lot, uncomfortable? Uncomfortable to us, who often elevate the nations, especially our nation, to a place of unbalanced prominence. Now, don't get me wrong; I am very grateful for our nation and the freedoms that we have. I am so grateful for those who serve our country and work diligently to make our nation, and our world, a better place.
However, what does God say about the nations here? And why?
Let's go back to the beginning, as far as nations are concerned, to see where they get their roots. Open your bibles and turn to
Genesis 11:1-8
to read the account of the Tower of Babel. Keep in mind what God said back in
Genesis 9
, verses
1 and 7
, He clearly instructed Noah and his sons to fill the earth, to multiply on the earth and increase upon it. Now, in order to follow these instructions, we can deduce that Noah and his sons (and descendants) needed to spread out and not stay in one place. But, in
chapter 11
, verse 4, it reveals that they (the whole world, who had the same language and a common speech) said,
"Come, let us build ourselves a city, with a tower that reaches to the heavens, so that we may make a name for ourselves; otherwise we will be scattered over the face of the whole earth."
At this time, the inhabitants of the whole world (Noah's descendants) knew that they would be scattered… they willingly disobeyed the "be fruitful and multiply, and fill the earth" instructions that God had given earlier.
I cannot help but notice some clear similarities between the early world inhabitants and the inhabitants of the nations today. Aren't we still trying to make a name for ourselves? To exalt ourselves, to lift our greatness up? Don't we do this in our personal lives too? There is a big difference between doing our best to make this world a better place and exalting the nation(s) up higher than God. Patriotism should not overshadow God or be a stumbling block in our relationship with Him. We are not to worship the nations. We are to worship Him, who is Supreme over all the nations.
We are also to obey what He says. Why? Because He is the One True God! He sees the big picture; beginning to end and throughout all eternity. He knows what He is doing and He lovingly gives us His Word to be obeyed, for our good and His glory. How often do we ignore what He says, or do not know what He says in our neglect of the Word; acting wise in our own eyes (Proverbs 3:7 and Isaiah 5:21)?
Let's visit some other verses to shed more light on this subject:
"The God who made the world and everything in it is the Lord of heaven and earth and does not live in temples built by human hands. And
he is not served by human hands, as if he needed anything. Rather, he
himself gives everyone life and breath and everything else. From
one man he made all the nations, that they should inhabit the whole
earth; and he marked out their appointed times in history and the
boundaries of their lands. God did this so that they would seek him and perhaps reach out for him and find him, though he is not far from any one of us. 'For in him we live and move and have our being.' As some of your own poets have said, 'We are his offspring.' "Therefore
since we are God's offspring, we should not think that the divine being
is like gold or silver or stone—an image made by human design and
skill. In the past God overlooked such ignorance, but now he commands all people everywhere to repent. For he has set a day when he will judge the world with justice by the man he has appointed. He has given proof of this to everyone by raising him from the dead" (emphasis added).
And in Jeremiah 10:6-7, "No one is like you, LORD; you are great, and your name is mighty in power. Who should not fear you, King of the nations? This is your due. Among all the wise leaders of the nations and in all their kingdoms, there is no one like you" (emphasis added).
There is no one greater than the LORD. No nation is greater than Him; He is the God over all… over all nations, over all people. He is Sovereign, Supreme and more than Sufficient to Reign.
Yes, we should be good citizens, but, we must remember and adore Him, who is the King of the nations. We should remember not to build a name for ourselves, but to exalt His name. Compared to Him the nations are as nothing; His Power and Majesty overshadows (or towers above) our man-made towers (like Babel) and our self-serving kingdoms. O God, we repent; help us to elevate you to your rightful place in our hearts. Forgive us as a nation for blocking the view to You with our disobedience.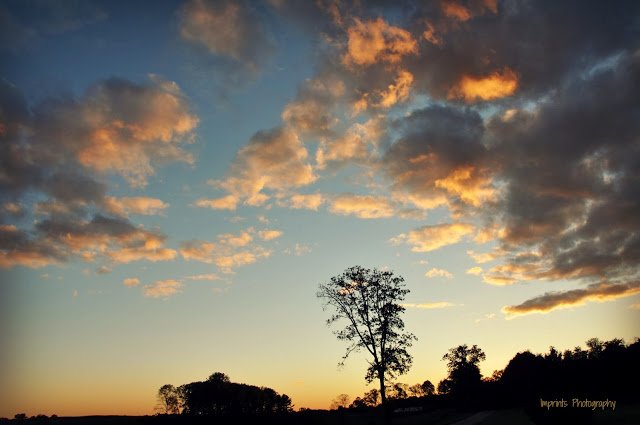 Deep Breaths:
1. Memorize Isaiah 40:17
2. Read
Jeremiah 10:6-16
, on a piece of paper make two columns- label one side, "Nations" and the other side "God"; list the things you learn about the nations and about God from this passage (include the verse reference next to each truth you discover). P.S. I love making lists like this- it is an easy way to
discover truth
for yourself.
3. Read
Psalm 138
. What does verse 2 say? How can you live out verse 2 today?