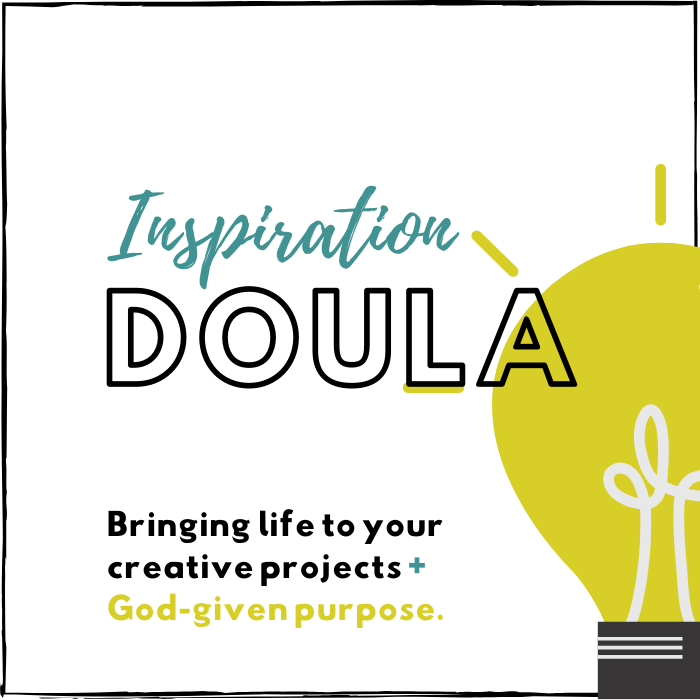 Do you want to gain momentum and see your creative project come to fruition?
Are you stuck and not sure what to do next when it comes to walking out your unique purpose?
Do you need on-going accountability to stay on track with your goals?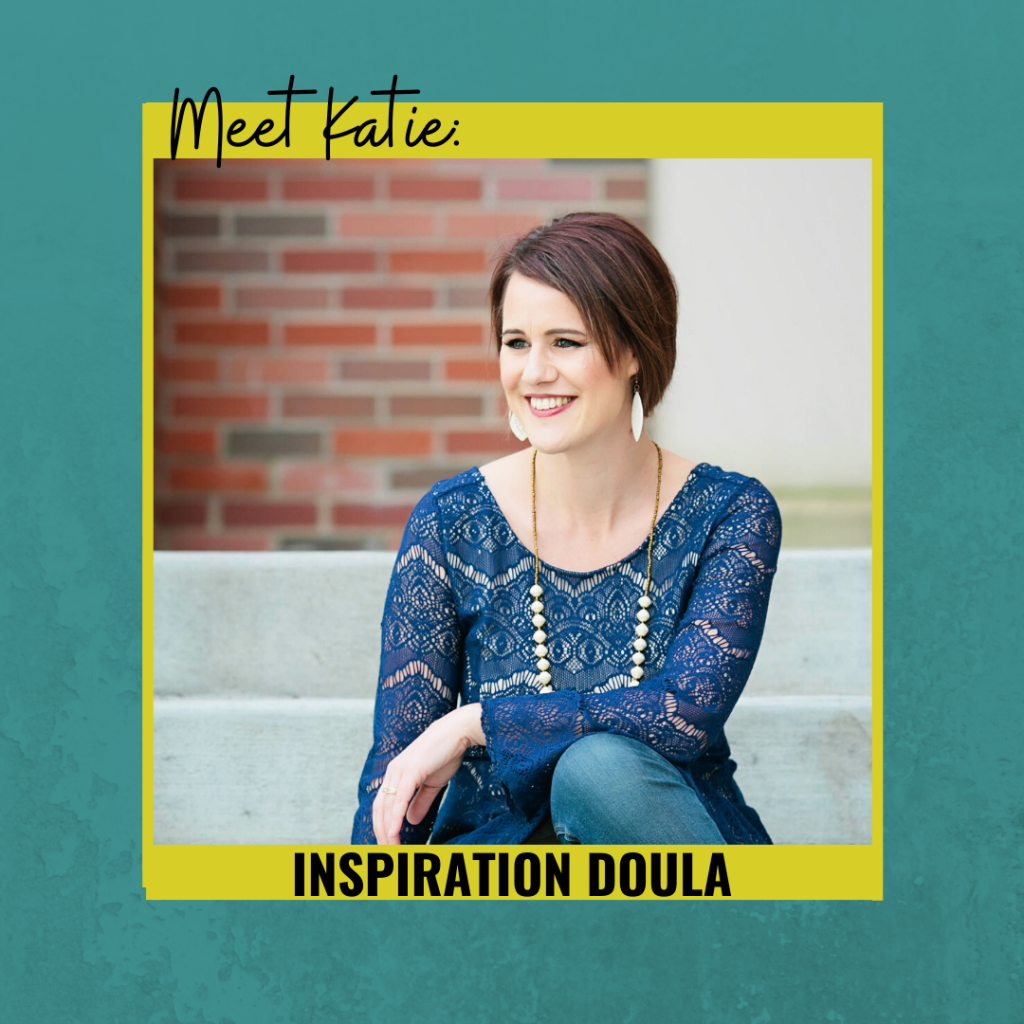 I'm Katie, the Inspiration Doula, and I coach creatives, like YOU, to walk out your unique purpose and complete your amazing projects.
As a published author, speaker, show host, business owner, singer/songwriter, and consultant, I have a wide-range of knowledge and years of experience. Let me hold the ladder for you, so you can climb higher and shine brighter, as you prayerfully plan your next move. It would be a joy to help you gain momentum in your creative endeavors.
What is holding you back from taking the next step? #inspirationdoula
Click To Tweet
Services:
Develop your idea, message, or product with creative insights and a customized plan of action.
Optimize opportunities and develop connections through a life-giving networking approach.
U-brand images and messaging help you clearly communicate who you are and what you offer.
Leverage your current project with a fresh angle and stand-out strategy.
Activate your message, product, or service through intentional marketing.
Develop, Optimize, U-branding, Leverage, Activate (these are the 5 main categories I use to help you gain momentum).
Interested in working together?
Pick one of the categories, above, that you need the most help with, and let me know some specifics of what you are looking for within that category, then I can supply a customized package and quote.
For example: Maybe you want to leverage what you already have out there (book, podcast, live show, etc) and your goal is that you want more people to engage with it? No problem! We'll create a doable plan to help you gain traction.
Just click on the CONTACT TAB to get started.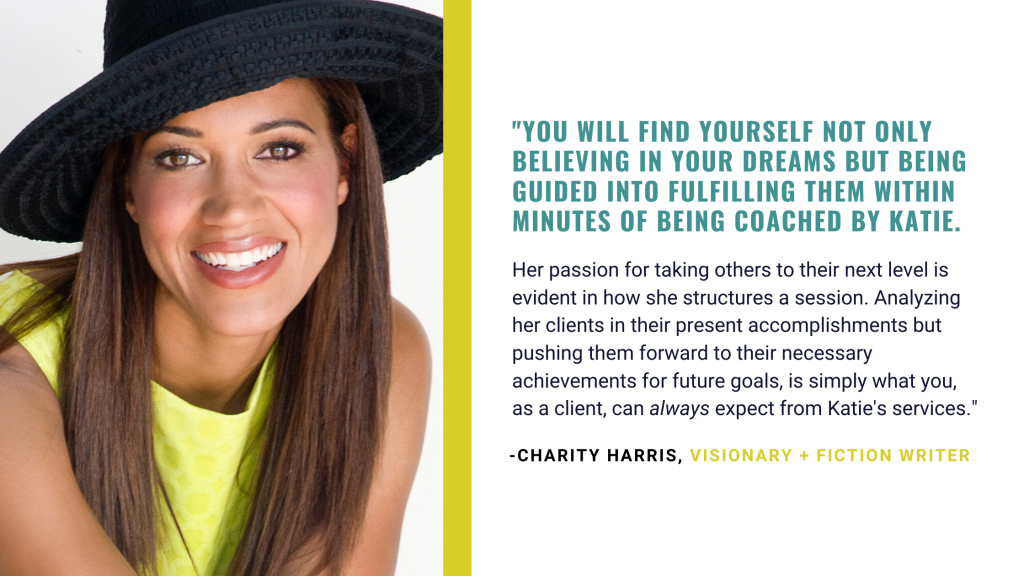 Choose what works for you:
Coaching Calls
Book Idea Feedback
Thematic Planning
Marketing Ideas
Social Media Branding
Take the next step and the one after that and eventually you'll get to your destination. #inspirationdoula
Click To Tweet
Inspiration Doula's Skills:
Non-fiction book initial/ideation edits
Fiction book development
Publicity for authors and speakers
E-course consultant
Online book club development
Website launch marketing
Interview series development and execution
Social media images design
Podcast show development
Podcast ad strategy
Product development
Thematic event planning
National conference consultant
Songwriting ideas/shaping/collaboration
And more!

What should I do first?
I encourage my clients to focus on one project at a time or a specific aspect of their ministry to business at a time. If you aren't sure which project or task to focus on first, I can help with that too! 
Packages:
ONE-ON-ONE COACHING: A one-time, 60-minute call to kickstart your project, help you get unstuck, and finish well. Initial email intake and recap email included: $197.00. It is recommended that you schedule the 3-call package to experience more traction on your project. The 3-call package is $554.
GROUP COACHING: Whether in a group, learning about a particular topic, or within a team of people from a particular organization, this is a great option for gleaning information and learning from others. Investment varies depending on the content and length of training.
ON-GOING SUPPORT: This on-going 60-minute coaching call option can be once a week, once a month, or once a quarter—depending on your needs.
Once a quarter for 1 year (Four 60-minute sessions) : $737
Once a week for 1 month (Four 60-minute sessions);  $737
Once a month for 6 months (Six 60-minute sessions) : $1049
Once a week for 3 months (Twelve 60-minute sessions): $2097
PROJECT-BASED SUPPORT: Customized support to help you begin, maintain, and/or complete your project in a timely manner. Investment varies depending on nature and length of your project.
SOCIAL MEDIA DESIGN: Customized U-brand images for social media, online book clubs, book launches, endorsements, email marketing, events and more. Images start at $35 a piece or 5 images for $150. Speaker One Sheets are also available, starting at $250. Other customized design projects will be considered on an individual basis.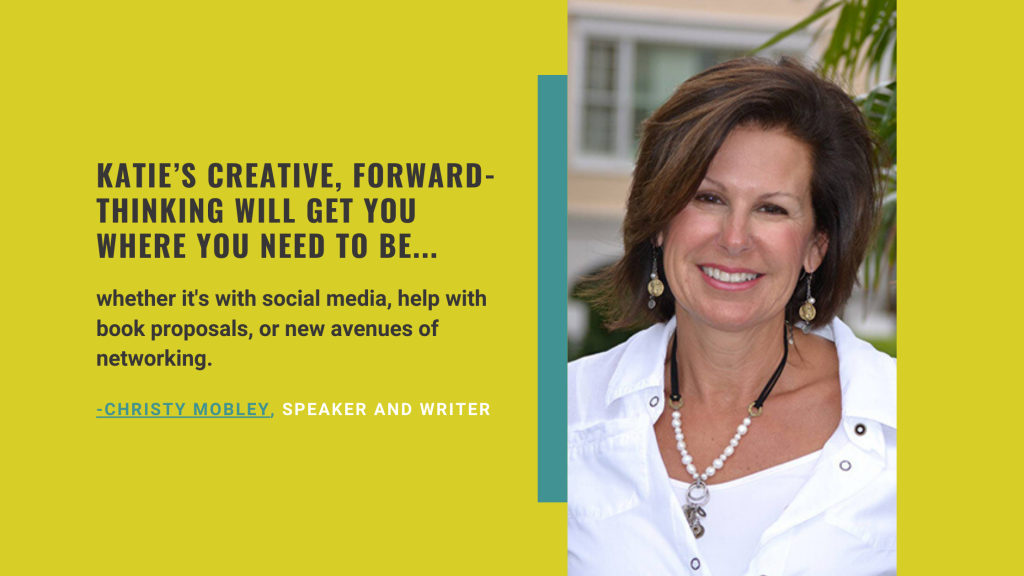 Let me hold the ladder so you can climb higher. #inspirationdoula #ladderholdingleader
Click To Tweet
Endorsements
I have used Inspiration Doula on several writing projects—all have been a success and hugely effective in reaching the hearts of those I desire to serve! Katie is a creative genius, wise counselor, and a trustworthy partner who believes in her clients and the messages they are passionate about! –Tracy Steel, Speaker and Author of A Redesigned Life.

Katie has certainly been blessed with a servant's heart and a gift in coaching and mentoring. She is patiently helping me turn the aspirations of my calling into action. –Misty Oerther, Blogger and Writer 

Like a great midwife, Katie, the Inspiration Doula, coached, encouraged, and told me when to breathe as I birthed ideas that were ready for this world. –Niki Hardy, Author of Breathe Again and speaker

Katie's assignments pushed me out of my comfort zone and propelled me forward but they didn't overwhelm me. That's a gift, folks. –Natalie Ogbourne, Writer

Katie was able to pull out my dreams and any fears and doubts there were holding me back. – Holly Mayes-Haynes, Blogger and Speaker
Next Steps:
Follow the Inspiration Doula on Instagram for on-going encouragement.
Purchase the Inspired Business Guides (these guides will answer a lot of your questions about writing, speaking, podcasting, blogging, and more, while giving you practical next steps forward). Plus you'll receive a $25 discount on your first coaching if you send me a proof of your purchase.
Contact Katie with questions, details about your project, and which coaching package you are interested in.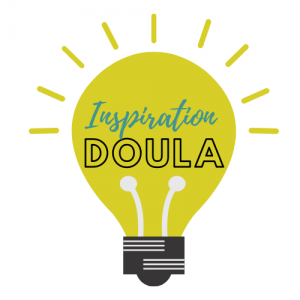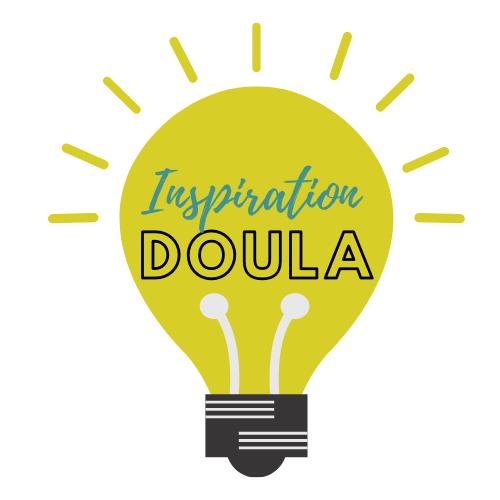 I'm looking forward to helping YOU bring life to your creative project!