Welcome to Day #7 in the Love & Marriage mini-series!
One of my favorite memories of Jessica is on her wedding day.  She and her husband, John, could not stop looking into  each others' eyes.  I even think they kissed, or got really close to kissing, way before "you may kiss the bride" happened.  Jessica is a beautiful, real, and honest friend.  We often go long periods of time without contact, partly because she lived in Japan and now lives in Germany.  But, she is the kind of friend that you can pick up with at any point and enjoy the gift of great conversations and transparency. Jessica's laugh is contagious, her heart welcoming and her honesty refreshing. You are in for a real treat as you read the following letter from her about love and marriage.
Dear Katie,
I know you asked for a blog post, but writing you a letter is so much easier for me… And the thought of you brings a smile to my face. Love and marriage, whew! Not an expert. John and I will celebrate our 15th wedding anniversary on May 15th this year… That's kind of nice, isn't it?  We've decided it is reason to celebrate and we are working on taking a vacation, just the two of us, no kids. That can be tricky, logistically speaking, living overseas with no family nearby. But, it also makes for fun travel options! We're thinking of Amsterdam. I want to see the Anne Frank House, the VanGogh Museum and the Keukenhof. Cross your fingers for us that it will all work out!
When I think of my marriage, when I think of me and John, I don't think of some passionate love story for the ages… We met in school… We had the same group of friends… We liked each other… We loved each other… We got married… We've had our ups and downs…We've had our good times and our challenges… We've adventured a bit around the world… We have three good and good-looking kids:)… We have a good home…We have a good life together.
What I've loved most about John and me is how we've grown up together. I'd take us-now versus us-newlywed any day. I like us better now. Truthfully, I like me better now. We've learned to be more human… Together. When I make a mistake in the kitchen and let the expletives fly, John just shakes his head and laughs. The other day, I dropped crushed tomatoes all over the kitchen floor that John had just cleaned… I was mad and swearing all over the place, and John just laughed at me. I said, "Why did you marry me?!" And he said, "Because you're a godly woman!" We laugh a lot more now than we did when we were younger... Just shake our heads and laugh… Together.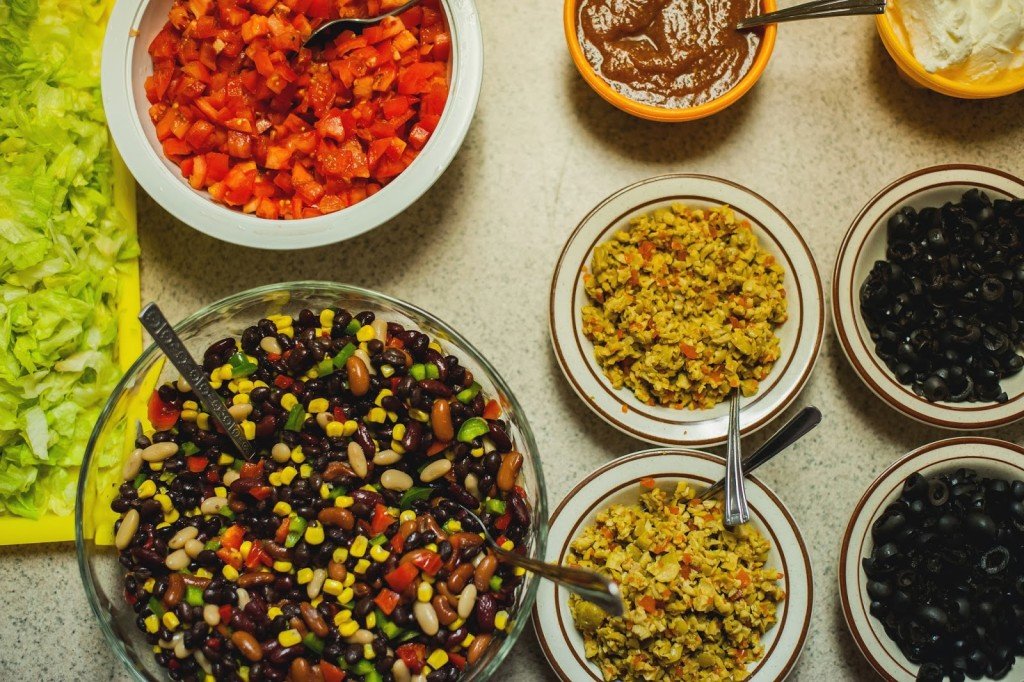 Photo credit: Alyssa Wagner Photography
Our new home is in the Bavarian Forest, full of all kinds of pine trees and birch trees. In the fall, when the birches were changing to yellow and dancing in the wind, I looked up the poem "The Birches" by Robert Frost. I was surprised to find this line right in the middle of it:
Earth's the right place for love.
A reading of "Birches" by Robert Frost
It brought me to tears… because it described perfectly what John and I and our kids are in the middle of here – this very earthly, day-to-day love… Together.
We're doing what Dave Matthews says in one of my favorites of his, "Everyday":
Jump in the mud, mud
Get your hands filthy,
Love
Give it up, Love
Everyday
John and I, together with our kids, are getting our hands filthy in this day-to-day, in-and-out, everyday love… Working, and meals together, and cleaning house, and loving and disciplining kids, and taking out the garbage, and paying the bills, and carpooling, and going to church, and spending time together, and giving each other space, and being. Loving and recognizing that this is love, with all it's joys and frustrations, it doesn't get any better than this. There is no such thing as greener grass (plus, I've made up a great dance to go along with that Dave Matthews' song. You would like it… It's very Katie-esque).
In a tremendous act of love on his part, John has watched the entire "Joan of Arcadia" television series with me, not just once, but twice… (He's always loving me by watching my TV shows). Maybe the greater act of love, however, is all the episodes of "The Gimore Girls" that he's watched.  At the end of one of the "JOA" episodes, "This is Our Life" by Mary Beth Mazriarz plays out over the fading scene. It's become my favorite song (as evidenced by it's #1 spot on our iTunes playlist). I just have to include the entire lyrics here:
This is our life

These are our days
This is us trying to find our way
This is the love

This is the dream
This is us learning how to be who we are,
who we are
Cause this is our life

This is our life
These are our friends

This is our family that grows and bends
This is our chance

This is our time
This is us making things to somehow leave behind
What will we leave behind to show
That this is our life

Cause I am so thankful
For each moment that we share

Right here is everything I need

I love our life and I love you so much, honey

Thank you for loving me

This is our life

Straight or a mess
These are our memories in progress
This is our work

This is our hope
This is us learning how to cope
And laugh and cry

Cause it's all yours and mine

This is our life
Listen here to "This Is Our Life" by Mary Beth Maziarz
If, when it's all over, the words of that song are all that is said about John and me, about our marriage, about our life together — that will be enough for me.
And so, you ask, where is God in all of this? He's right here with us, teaching us — John and Jessica and Molly and Jackson and Sadie — how to love — everyday. I sense His presence over us as our loving Heavenly Father, working a tapestry of our lives that shows who He is… He is faithful… He is good… Everyday!
Love,
Jessica
Deep Breaths:
1.  Often the "everyday" can feel mundane or tedious; what are some practical ways that you can be faithful today in the small things today, in the "everyday"?
2.  Speaking of the mundane, have you read this post?  For all you weary moms out there, It is worth reading (again) today.
3.  What is one way that you can bless your spouse today?  What is something that you can join them in doing; something that they enjoy?