I "met" Holley Gerth via the (in)courage community. I hope to meet her in real life someday, but, as I held You're Made for a God-Sized Dream, in my hands, I felt like we were talking over coffee. Like she was sharing her heart with me, imparting her encouraging advice on how to pursue my dreams, while I soaked it all in. As I turned the pages of this practical and refreshing book, I smiled, nodded and underlined a lot of it.
How did she know the things I struggle with while pursuing my dream(s)?
How did she know the questions I have about balance vs. determination?
How did you she know the reminders I need to keep going and not give up?
Because she's been there!
This book will play a key role in unlocking the door toward your dreams. It is a loving and straight-forward "how-to" book; cheering you on to follow the Lord's lead. Holley serves as a knowledgeable and approachable mentor…offering valuable insight as you put feet to your dreams.  Whether your dreams are big or small, you will be encouraged to take the next step in them- for God's glory. Holley unpacks wisdom through personal experiences, sensible advice and intentional questions.  I highly recommend this book- it is a valuable asset and needed manual for dreamers like yourself.  I am better equipped for this exciting journey having read these heartfelt words from a "friend".
A few of my favorite quotes?
"There's a huge difference between setting goals and creating idols. Serve the One who loves you with excellence. But don't use him to serve your personal agenda. God is not a means to the end. He is the end" (pg. 116).
"God-sized dreamers know they don't have to work harder and strive more to earn God's love. Instead, they rest in it. Draw a line from it. Let it be the fuel for their dreams and all they do. You can risk as a dreamer because you are secure in God's love" (pg. 63).
We all need cheerleaders in our lives to help support us. If you haven't, be sure to thank those in your life who give you the courage to try, and try again, pursuing the God-given dreams set before you.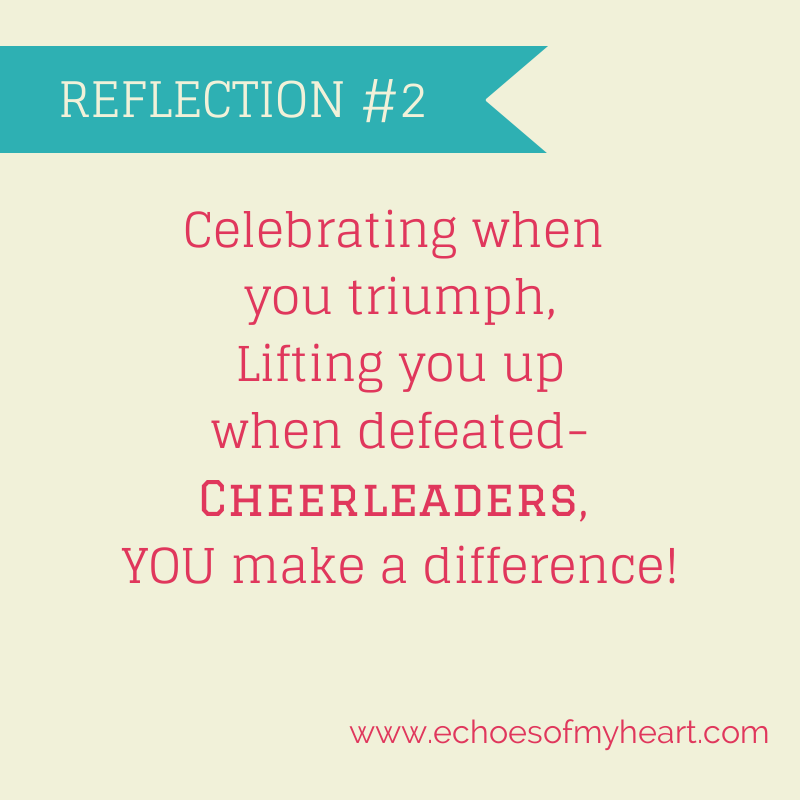 As I sat down to write Holley a heartfelt thanks for writing this book I was totally surprised to see that she had one of my posts, linked under her "Delicious Links" section, on her website.  This is a great example of how Holley has encouraged me. It was quite fitting that this encourager found yet another way to cheer me on as I take another step down the hallway of this adventure.
Thank you Holley!