Proverbs 31:15 "She rises also while it is still night and gives food to her household
and portions to her maidens."
We've heard it before…the Proverbs 31 woman had help, hired help…maidens to assist her. Was that her secret? There are times I have been jealous of my friends who can afford a cleaning lady. I have wanted one, until I learned that you have to actually pick up your stuff for them to come in and clean. That is my problem, all the stuff that needs to be put away and sorted! If everything was picked up I don't think I would have so much trouble cleaning.:) But, I digress.
To me, what sticks out in this verse is the rising early part. I used to get annoyed with all the sermons and talks about getting up early like Jesus seemed to do. But, then about a year and a half ago I realized the benefits of this. He actually knew what He was talking about- surprise, surprise.:)

You see, I am an introvert. Oh sure, I am out-going, but I get energized and refueled by being alone. I am a loud person, in a loud household, but I need some quiet in order to recharge. I was sleeping in and getting up after the kids and then I felt like I was playing catch-up the whole day. I was grouchy because I didn't have any alone time. Not enough time to think or process. So I took the plunge and started getting up early. Not crazy early, but early enough to have some time to breathe before the day is in full swing.

I don't always get up early, but when I do the day seems to have a better rhythm to it. Head over here for some more thoughts on waking your soul early.


Here's the kicker. As I have discovered the gift of rising up early, I have neglected the other part of this verse…the giving food to my household. I have been waking up early to feed my soul but selfishly stop there. When the kids awake they probably feel like an annoyance or intrusion.
I want more time alone, I am not done writing, not done thinking.
When I read Julie's post I was inspired to try something different.
But alas I haven't yet. I want to stop "my time" a bit earlier so that I can greet my family with joy and maybe even prepare them breakfast sometimes too (instead of them fending for themselves).
Some people prefer to stay up late, others get up early, some of us are in-betweeners. But, I think the point here is, are we being selfish or are we taking care of the needs of those under our care? Oh, I can hear the feminists howling back at me right now. But what about your needs and your wants? You are not a slave. You are deserve someone to make you breakfast. But listen sister, I honestly don't need help being any more selfish.:) I believe my role in my family helps me to be less selfish, when I stop resisting it.

There is strength found in showing restraint.
There is courage present when I entrust my needs to God.
There is fulfillment delivered when I extend myself on behalf of others.

Sure, it is hard work. I often I fall short and stink at it. But, isn't that where grace finds us?

In the coming up short, and the loosing it.
And the trying again and apologizing and admitting we are (shock!) human after all.

Dear Lord, Please awaken my soul to know You more. Thank You for placing me here, where I can grow. Thank You for loving me even though I am selfish. Thank You for my family and for the daily opportunities to become more like You. Help me to rely on Your strength, guidance and grace. Thank You that You love me, whether or not I have a 3 course breakfast ready to serve my family. But thank You also that I can do that every once in awhile with the help that You provide. It's really more about the heart Lord, isn't it? This heart that You cause to beat. May it beat to the rhythm of grace and keep pace with Your Spirit and not my faulty agenda. Thank You that You never sleep, so that I can. Thank You that You long to spend time with me. Help me to rise up radiantly and run the course that You have lovingly set before me. Amen.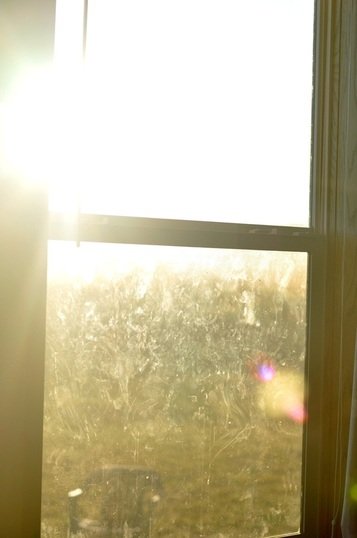 P.S. It's your turn,
go show others
one of your encouraging blog posts, by linking-up with the Fabulous Five. Then
go tell others
what you thoughts of their posts with comments via the link-ups. The Fabulous Five are some of my favorite bloggers, including
Meredith
,
Beth
,
Holley
,
Jennifer
, and
Rebekah
. Check out their button links on the right sidebar of this blog.