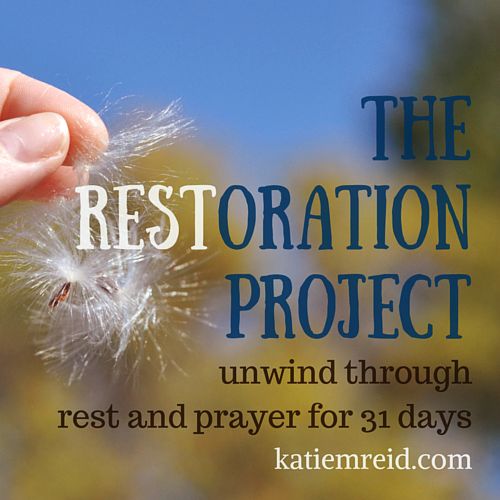 Welcome to Day #10 of the Restoration Project.
Do you need a break from the ordinary? Do you need a rest from the mundane? Why not celebrate something today?!
Today we are celebrating our Sunshine Head son as he turns 9 and my sis and bro-in-law as they turn another year older also. As you can see October 10th is a big day around these parts!
Of course, birthdays lend themselves well to celebrating. But we can celebrate lots of things today:
Did you cooperate with the Lord as your body, mind and soul were restored this week?
Did you pray more this week than last week?
Did you see the answer to a prayer that you've been waiting on for years?
Celebrations can look different depending on the occasion and our preferences.
You might want to celebrate with a friend, or mark this moment by journaling your joy. You might buy or make a gift to bless another or take a quiet walk to bask in the small victory that you've experienced with the Lord's help.
Whatever you choose to do, find something to celebrate today.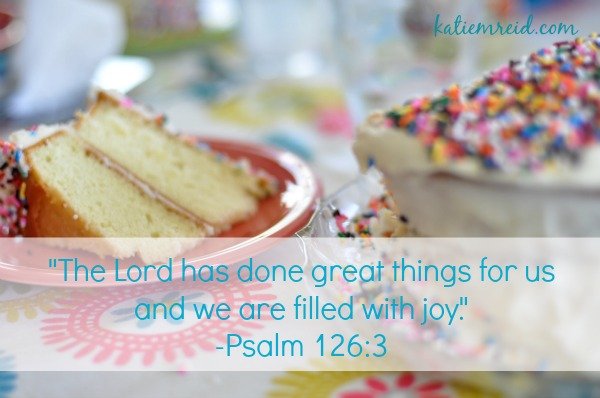 I love how the bible records celebrations. In the book of Nehemiah, choirs were appointed to sing on top of the wall—the one that had been restored. The people celebrated what had been repaired and praised God for who He was.
At the dedication of the wall of Jerusalem, the Levites were sought out from where they lived and were brought to Jerusalem to celebrate joyfully the dedication with songs of thanksgiving and with the music of cymbals, harps and lyres. And on that day they offered great sacrifices, rejoicing because God has given them great joy. the women and children also rejoiced. The sound of rejoicing in Jerusalem could be heard far away." -Nehemiah 12:27 & 43, NIV
Let's take a break from the ordinary and celebrate our Extraordinary God. In Him we find rest. Let's thank Him for His goodness and do so with celebration.

P.S. Get caught up on Days 1-9 of the Restoration Project.