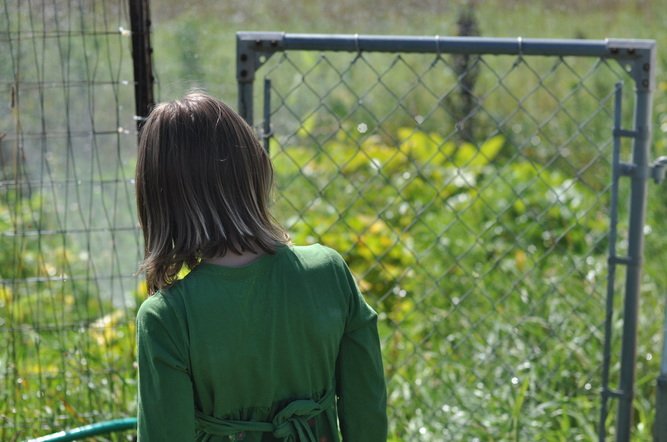 Do you feel like you're on the outside looking in? Are you just waiting for someone to invite you, yet the door remains closed, the mailbox empty, and the dress left hanging in the closet?
Has rejection ever wrecked your week? Or maybe it's stolen a whole season, leaving you weak in spirit?
This post is part of Lysa TerKeurst's Uninvited Book Blog Tour which I am delighted to be a part of along with many other inspiring bloggers. To learn more and join us, click here.
Disclosure: Affiliate links are used in this post. If you choose to purchase through the links, I may be compensated at no additional cost to you. See full disclosure policy.
The Uninvited House Guest
I got another "no" on my writing. Two closed doors in one week. Awesome.
And it was just not a good day to get a "no". It didn't fit into my frantic and frazzled day. You know the kind, right? When you're on edge on the inside and the kids aren't cooperating and you're trying to get too much done, and you're continually losing your temper; yelling and apologizing, repeat.
This Tightly Wound Woman has days like this more often than she cares to admit.
When we get a "no" we can throw a tantrum, throw in the towel, or throw up our hands in worship…and keep going.
I had a few "thought-tantrums". You know the kind, right? When you yell and kick and shout silently, acting like a spoiled toddler who didn't get to ride the penny horse at the supermarket.
I was discouraged; not gonna lie.
On one hand I expected the rejection, the unwanted house guest who shows up at the most inopportune times. But on the other hand, I thought I'd be invited—chosen to utilize my talents and asked to come sit at the head table.
The "yes" didn't happen—this time—but that doesn't mean I'm unloved or overlooked.
Just like a toddler seems to question a parent's devotion when their every request isn't granted, we sometimes question God's love when we don't get our way.
I'm reminded of these words that came out of my mouth, out of my heart, almost two years ago:
You can be confident, because God is faithful.
Don't shrink back!
Don't rely on your own strength.
Lean into God's faithfulness and hold your head high, because the One on high holds you.
This does not mean everything is going to turn out the way you want it to. But it does mean that you can trust the One who goes with you.
Rejection can make us weep or it can cause us to reap truths from God's Word. May we dig into God's promises instead of digging our heels into discouragement.
Psalm 46:11 says, "The Lord Almighty is with us; the God of Jacob is our fortress."
And then there's that song, "The God of angels armies is always by my side." This should bring us great confidence that God, who has armies of angels, is right by our side, right now.
The song goes on to say, "The One who lives forever, He is a friend of mine."
We live in a world where we can be unfriended, unfollowed and unliked, but there is One who sticks with us, closer than a brother. A friend who will not leave or forsake us.
Jesus is the best, most famous person you can and should follow.
He likes you.
He loves to listen to you.
He is interested in what you think.
He is not bored by your status updates, but He cares more about your heart than your latest selfie.
He loves that self. He loves you.
Jesus lived and died for you and rose again to be in an everlasting relationship with you.
Because He is faithful, you can be confident.
Hebrews 10:35-39 "So do not throw away your confidence; it will be richly rewarded. You need to persevere so that when you have done the will of God, you will receive what he has promised. For in just a very little while, 'He who is coming will come and will not delay. But my righteous one will live by faith. And if he shrinks back I will not be pleased with him.' But we are not of those who shrink back and are destroyed, but of those who believe and are saved."
Don't let rejection wreck your week or make you weak.
You're invited into His love.
Be assured of God's acceptance of you through Christ's atonement for you.
Don't give up, because His love never gives up on you.
Take your place at His table as Jesus makes Himself at home in your heart.

Even when you're overlooked by others, you are handpicked by God. In her new book, Uninvited, New York Times bestselling author Lysa TerKeurst will help you live like you really believe that truth! You can get your copy by going to www.uninvitedbook.com.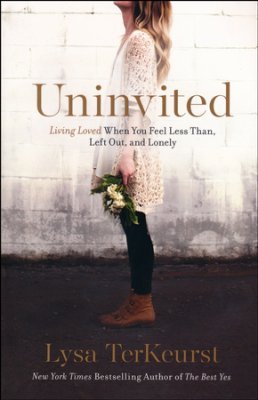 You might also like this much-needed reminder that kindness can be found in God's "no".
Subscribe to my blog to receive encouragement into your inbox, for free! Let's open the door and find grace in the unraveling, together.