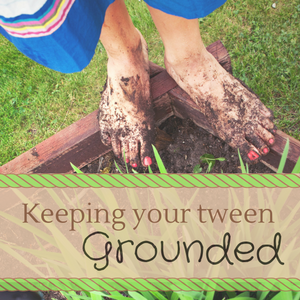 It is a joy to welcome my friend, Sarabeth Parido, to share on Day #25 of the Grounded Series!
Many moons ago, Sarabeth and I were gracing our high school's stage in the musical, Music Man. 🙂 Now we are busy mamas who write in our "spare time". Let's give her a warm welcome as we open this letter she penned for tweens (and adults too).
My Dearest Tween-
Jesus tells us, "in this world, you will have trouble…" Not that you might have trouble- or maybe something troublesome will happen to you… but you will. It's bound to happen.
We all have rough days. We all have days of disappointment. We had them when we were young, and we still have them as adults. No one is immune to a bad day. Sometimes, out of the blue, our world turns a little sideways and we scramble to get things back to the way they were. We fight for control. We seek comfort.
One thing we don't commonly turn to, or think to do…worship.
Worship is more than just songs we sing at church.
Worship is our offering to God. Worship is sacrifice. Worship is our faith in action. Worship is offering our whole selves, our whole lives to God.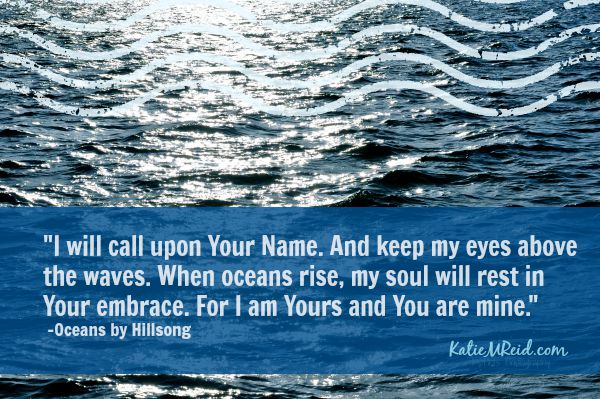 "So brothers and sisters, since God has shown us great mercy, I beg you to offer your lives as a living sacrifice to him. Your offering must be only for God and pleasing to him, which is the spiritual way for you to worship." Romans 12:1
God wants our lives. He wants you. He wants the good, the bad and the ugly. He wants you to sing joyfully and spin and twirl and delight in Him on the good days. He wants you to run to Him when you need a safe place to land and a quiet place to cry.
God also wants to hear your heart on the days that you are frustrated and angry and the world seems unfair.
In these next few years of your life… you will feel so many of these emotions… even in one day. As you do, turn your eyes to the Father.
It's easy to be mindful of God when we are on the mountain top days. We look around and the sky is blue and all is right with our world…so we smile up at Jesus and say "thank you". It doesn't always feel like much of a sacrifice to praise God in these times. But other times, when you are in the valley, the road seems harder. Try as you might to climb that mountain side to reach the height- you can't find your grip- and you are weary… worship feels like true sacrifice. It may even feel forced at times to look to God and say "thank you"- but we are also promised that God inhabits the praise of His people. He literally draws near to you when you begin to worship!
So in the bright, blue sky days- rejoice! God is near.
In the dark, bitter days- rejoice! Lay down your disappointment at God's feet as a sacrifice. Offer Him your attention and your heart and He will draw near to you. By offering our whole lives as worship to God- we get to know His heart more.
You don't have to fear the rough days…
Jesus said in John 16:33
In this world you will have trouble, but be brave! I have defeated the world."
Worship—even in the dark.
Love,
Sarabeth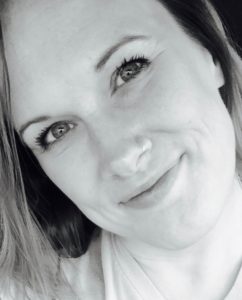 Sarabeth Parido is the mom to three sweet boys, aged 12 (very soon to be 13), 10, and 8.  Growing up singing, Sarabeth has been involved in worship ministry since she was young and now she and her husband Kevin serve as Worship Leader and Campus Pastor at First Fire in Winchester, Kentucky.  They live on their family farm and Sarabeth also is a shepherdess to a small flock of sheep.  She is often inspired by her role on the farm to live into her role in the church.
Sarabeth's blog, "Wandering in Wonder" is found at sarabethparido.com
P.S. Join us for the #RaRaLinkup on Kelly Balarie's blog, Purposeful Faith.