Welcome to the Grounded Series!
My tween daughter, Brooke, and I will be hosting this series to help you explore faith and fun together.
Be sure to subscribe to the blog (just enter your email address in the box on the top right) to ensure that you don't miss any of the series. Post will be delivered for free into your inbox. And one new subscriber will receive a mother/daughter gift pack (stay tuned for details)!
The tween years can be a challenging time for both mother and daughter but it can also be an exciting time of change and discovery. We are not experts but we are in the thick of navigating tweendom and want to offer some hope and help for the journey.
This series is designed to help you grow closer to God and one another by staying grounded in His Truth and connected to each other through: tween-friendly devos, fun activities, helpful resources, and "hot topic" conversations.
Grounded Series:
Day #1: I Dare You to Wear This!
Day #2: What about Prayer? A Devotional on Ephesians 3:14-15
Day #3: Mom, This Drives Me Crazy! (Chores)
Day #4: Dear Tween: More Freedom = Greater Responsibility
Day #5: Mom, You are Amazing! (Meet Jami Amerine)
Day #6: Revisiting A Letter to My Tween Daughter (on Beauty)
Day #7: Resource Review: For Girls Like You Devo
Day #8: I Dare You to Eat This!
Day #9: What about Power? A Devotional on Ephesians 3:16
Day #10: Mom, This Drives Me Crazy! (Siblings)
Day #11: Dear Tween: Getting Along for a Lifetime (Respect, Honor, and Karl's Question at the Presidential Debate)
Day #12: What is Faith and Why Do I Need It? (Guest Post by Wynter Pitts)
Day #13: Revisiting Ways to Brave Your Fears and Help Your Child Succeed
Day #14: Resource Review: Secret Keeper Girl Event
Day #15: I Dare You to Try This!
Day #16: What about Faith? A devotional based on Ephesians 3:17
Day #17: Mom, This Drives Me Crazy! (Comparison)
Day #18: Dear Tween: Celebrating Others and Being Thankful
Day #19: Mirror, Mirror: Self Esteem in the Tween Years (Guest: Niki Homan)
Day #20: Insane Courage and Embarrassing Bravery
Day  #21: Resource Review: Sierra Jensen Series
Day #22: I Dare You to Say It!
Day #23: What about Love? A devotional based on Ephesians 3:18-19
Day #24: Mom, This Drives Me Crazy! (Technology)
Day #25: Worship Even in the Dark (Guest: Sarabeth Parido)
Day #26: A Reminder for Tween Girls (Guest: Teri Lynne Underwood)
Day #27: Revisiting the Way that She is Becoming
Day #28: Resource Review: Francesca Battistelli's CD: If We're Honest
Day #29: I Dare You to Play It!
Day #30: What about Glory? A devotional based on Ephesians 3:20
Day #31: Grounded Series Wrap-up (Giveaway)
Here's a breakdown of what this series will entail (series post links can be found below this weekly breakdown):
Saturday: I Dare You! 
Each Saturday you will receive a dare to step out of your comfort zone and try something new and different. We will provide an idea, but feel free to get creative and try your own. We will share the dare on Facebook Live on my Katie M. Reid author/speaker page. Consider "liking" my page so you don't miss out. We're pretty excited about this—think, wardrobe challenge, interesting food combinations, and acting silly in public, etc.
Sunday: Devo Day
On Sundays there will be a short devotional for you to complete together. We will share a story, bible verse, and discussion questions to help you connect with God and each other.
Monday: Mom, This Drives Me Crazy!
On Mondays, Brooke will write a letter that addresses issues that tweens face today and the questions and frustrations that surround the topic.
Tuesday: Dear Tween
Katie will write a letter to tweens on Tuesdays, that addresses the topic that was brought up on Monday.
Wednesday: Guest Posts (from mom bloggers around the web)
We've invited some moms to share tips on faith, fun, and issues that tweens face.
Thursday: Throwback Encouragement

We will throw it back by sharing one of the posts that Katie has already written to encourage tweens and their mothers.
Friday: Resources Review
Brooke will be reviewing a devotional, event, movie, and book that she recommends as cool for female tweens.
What you will need:
Subscribe to the blog (enter your email address in the box at the top right of this page). This will ensure that you don't miss any of the series. Blog posts will be delivered for free into your email inbox and you will be entered into a special giveaway also.
A computer or phone to access the daily posts with your tween.
A Bible, journal, and pen for devo days and reflection questions.
A willing attitude to grow in your relationship with your tween and a desire to have fun in the process.
Key Passage:
For this reason I bow my knees before the Father, 15 from whom every family in heaven and on earth derives its name, 16 that He would grant you, according to the riches of His glory, to be strengthened with power through His Spirit in the inner man, 17 so that Christ may dwell in your hearts through faith; and that you, being rooted and grounded in love, 18 may be able to comprehend with all the saints what is the breadth and length and height and depth, 19 and to know the love of Christ which surpasses knowledge, that you may be filled up to all the fullness of God. –Ephesians 3:14-19

Focus Verse: Ephesians 3:17
…so that Christ may dwell in your hearts through faith; and that you, being rooted and grounded in love…"
Surprises:
Throughout the series we will be hosting a giveaway, doing Facebook Live videos for the Saturday "I Dare You" challenges, and offering a custom t-shirt for purchase. There are multiple colors available as well as stickers for a limited time. Buy now by clicking on the shirt!
P.S. I'm thrilled to be a contributor in the book, Five Minute Friday: A Collection of Stories Written in Five Minutes Flat. I  wrote about my struggle with anger in relationship to parenting—it's raw and real and I hope it inspires you to grow.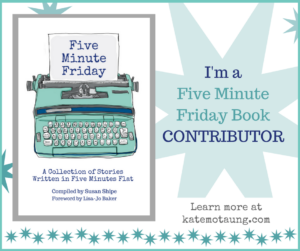 Five Minute Friday is a fun community of writers who gather weekly on twitter for the #fmfparty and writing prompt reveal. We then write our hearts out for five minutes and post our responses over on the linkup at Kate Motaung's blog.
The Five Minute Friday book is now available for purchase and all profits will be divided equally between two ministries in South Africa: The Vine School in Cape Town, and The Ten Dollar Tribe!
Save
Save
Save
Save
Save
Save
Save
Save
Save
Save
Save
Save
Save
Save
Save
Save
Save
Save
Save
Save
Save
Save
Save
Save
Save
Save
Save
Save
Save
Save
Save
Save