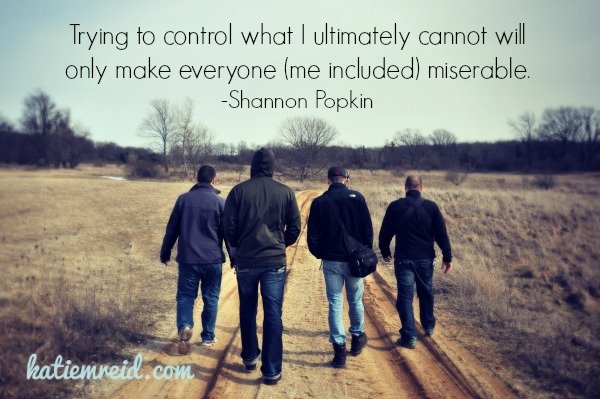 For years, I thought it would make me safe. I strapped it on for size, pulling the ropes taut—trying to secure that which felt out of reach.
I fretted, plotted, and paced trying to tame what might come…the unexpected, the unknown, the unraveling ahead.
Through sweat, tears, and orders barked, I tried to grasp shiny security, but the further I reached, the more frustrated I became.
Control was a mirage.
It wasn't really what I wanted. I desired peace within. Yet I thought I wanted to be in the know more.
I longed for insight into what would transpire. Yet really, I wanted to know that I wasn't alone, no matter what happened.
Loneliness accompanies the one holding the reins—especially when you have a death grip on them.
What I really wanted was assurance that He was enough for me, and enough for whatever might come. What I was missing was the revelation of grace.
Jesus Himself is the One who is truly in control, so I don't have to be.
Thank You God for not giving me what I really wanted, by providing me with what I actually needed. I find grace in the unraveling as You unwind my soul and assure me of Your love.

It's been awhile since I joined the writing crew over at Kate Motaung's Five Minute Friday. Join us, whether on a blog, social media, or in a notebook, as we write for 5 minutes flat on this week's prompt: CONTROL.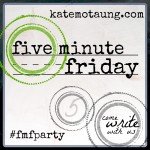 My friend Shannon Popkin is guest posting over at Kate's place about her new book, Control Girl. Be sure to check it out!