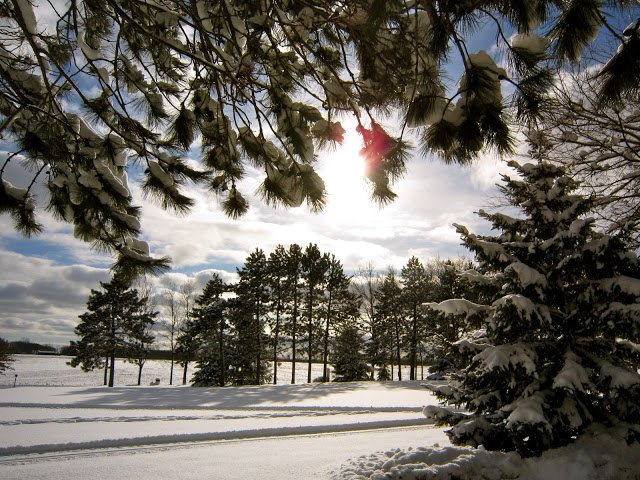 The big day is almost here and I want to spread some Christmas cheer! I'm thrilled to be joining a group of authors to bring you some encouragement AND an awesome giveaway as we honor the true meaning of Christmas.
A Gift that Will Not Disappoint
I sneaked down the stairs, quiet as a mouse, trying to avoid the creak on the third step. I was seven years old and determined to peek at one of my presents wrapped beneath the tree. Stealthily, I opened a gift…but to my dismay it was a package of twisty drinking straws. I carefully refolded the wrapping and placed the gift back under the tree.
Not only was I disappointed, but now I had to feign enthusiasm for the straws come Christmas morning.
Discontentment can taint our Christmas experience. We buy into the lie that we'd be happier if we had what they had or we'd finally be at peace if this desirable thing happened. But the problem with this line of thinking is that it focuses on what is lacking, and not on what is already ours.
Sometimes we do get what we want, but it can leave us wanting more. Or we're so tired of waiting for that one thing we want most, that when we get it, we forget to express sincerest gratitude because we are already onto the next thing on our list.
When we constantly focus on what isn't, we miss the depth of what we already have.
Click To Tweet
Enough is enough.
There's a better, more fulfilling way to live. Let's not lose the awe and wonder of Christmas. Let's turn around and see things from another perspective.
I don't think it's an accident that Thanksgiving precedes Christmas. Because nothing curbs discontentment like gratitude; I know from personal experience.
You see, years ago, I used to make all these lists about things I wanted. But the lists just caused me to focus on what I didn't have. Then I read Ann's beautiful book, and I started making a new kind of list, of what I already had—the good, the hard, and everything in between.
And I found more joy than I knew I possessed. Discontentment melted as I uncovered what was present beneath the surface.
A baby given. Not what was expected, but the very thing that was needed to breed contentment in this life, and the life to come.
Our ancestors put their trust in you; they trusted you, and you saved them. They called to you and escaped from danger; they trusted you and were not disappointed. -Psalm 22:4-5 (GNB)
Wrapped in twisted flesh beneath the tree, Jesus gave us Himself.
She will give birth to a Son, and you shall name Him Jesus (The LORD is salvation), for He will save His people from their sins. –Matthew 1:21 (AMP)
Let's place our disappointments, failures, and discontentment under that tree on which Christ died and let's unwrap the gift Who never lets us down.
You see, at just the right time, when we were still powerless, Christ died for the ungodly. -Romans 5:6 (NIV)
What joy! We have what we need, and more than we even knew to ask for.
His name is Jesus. And He is the heart of Christmas.
And now, for more encouragement for your heart, please visit these ladies!
Vanessa Hunt
Jennifer Watson
Sarah Philpott at All American Mom
Abby McDonald
Morgan Tyree at Morganize With Me
The Jen Weaver
Shauna Shanks
Season Bowers
Kristin Funston
AND we have teamed up to bring you such an amazing giveaway! This prize package includes books that will speak to your soul, a t-shirt that will bring you joy, music that will bless your heart and so much more!
Merry Christmas, friend!