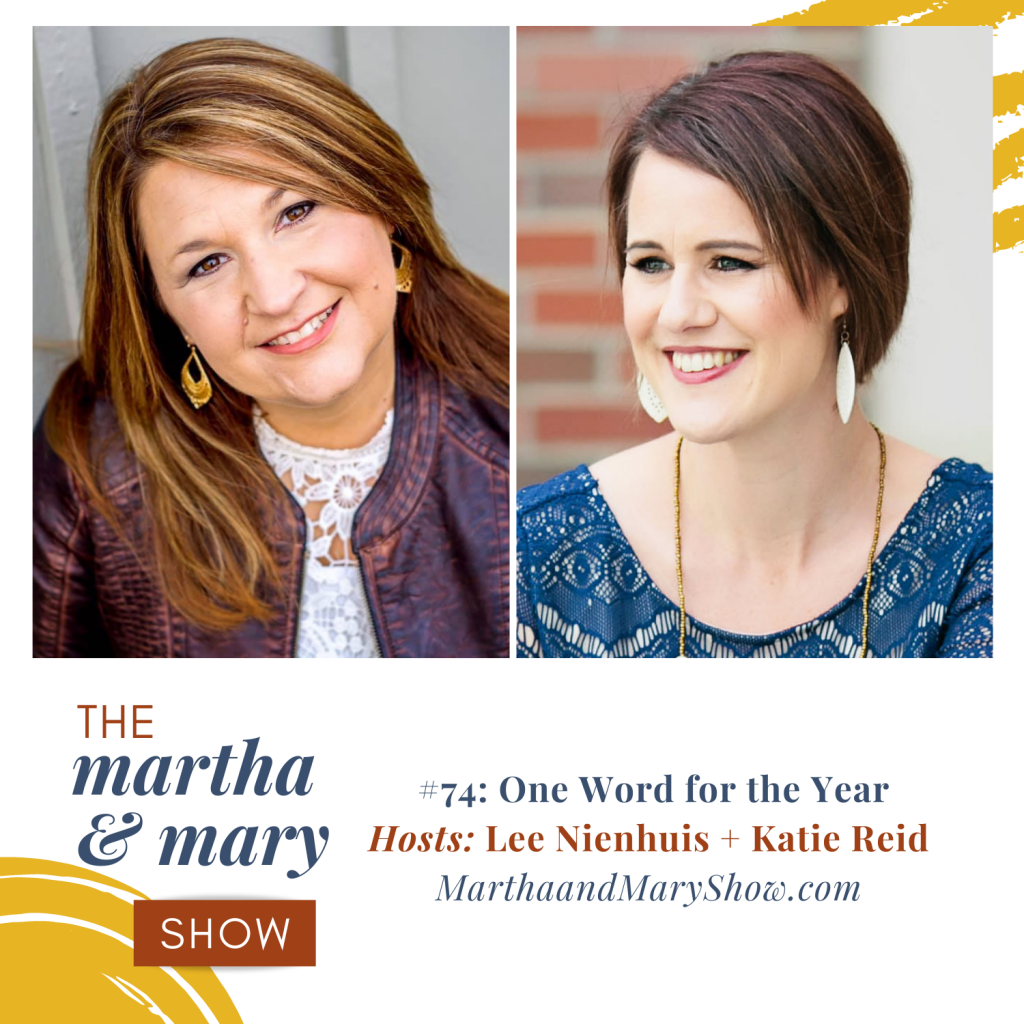 Do you choose one word to focus on throughout the year? Let us know in the comments. We're talking all about it on this week's podcast episode.
Be sure to connect with us on The Martha + Mary Show Sisterhood group. 
Disclosure: Affiliate links are used in this post. If you choose to purchase through the links, we may be compensated at no additional cost to you. See full disclosure policy.
Listen to the latest episode below, on our podcast webpage, or access Episode #74 on your favorite podcast app.
Show Notes for Episode #74: One Word for the Year
Katie and Lee discuss their one word for the year and how they landed upon them.
Theme Music: "Better Together" by Cade Popkin
Show Sponsor: Brave Moms, Brave Kids: A Battle Plan for Raising Heroes by author, speaker, and podcast host, Lee Nienhuis.
Make me to know your ways, O Lord; teach me your paths. -Psalm 25:4
Click To Tweet
Things We Talk About:
Today's Verse: Psalm 25:4
Make me to know your ways, O Lord; teach me your paths.
Did you choose a word for the year? #marthamaryshow @leenienhuis
Click To Tweet
Connect with Us:
Subscribe to the show and leave leave a rating and review!
Catch Up on Season 6 of the Podcast: