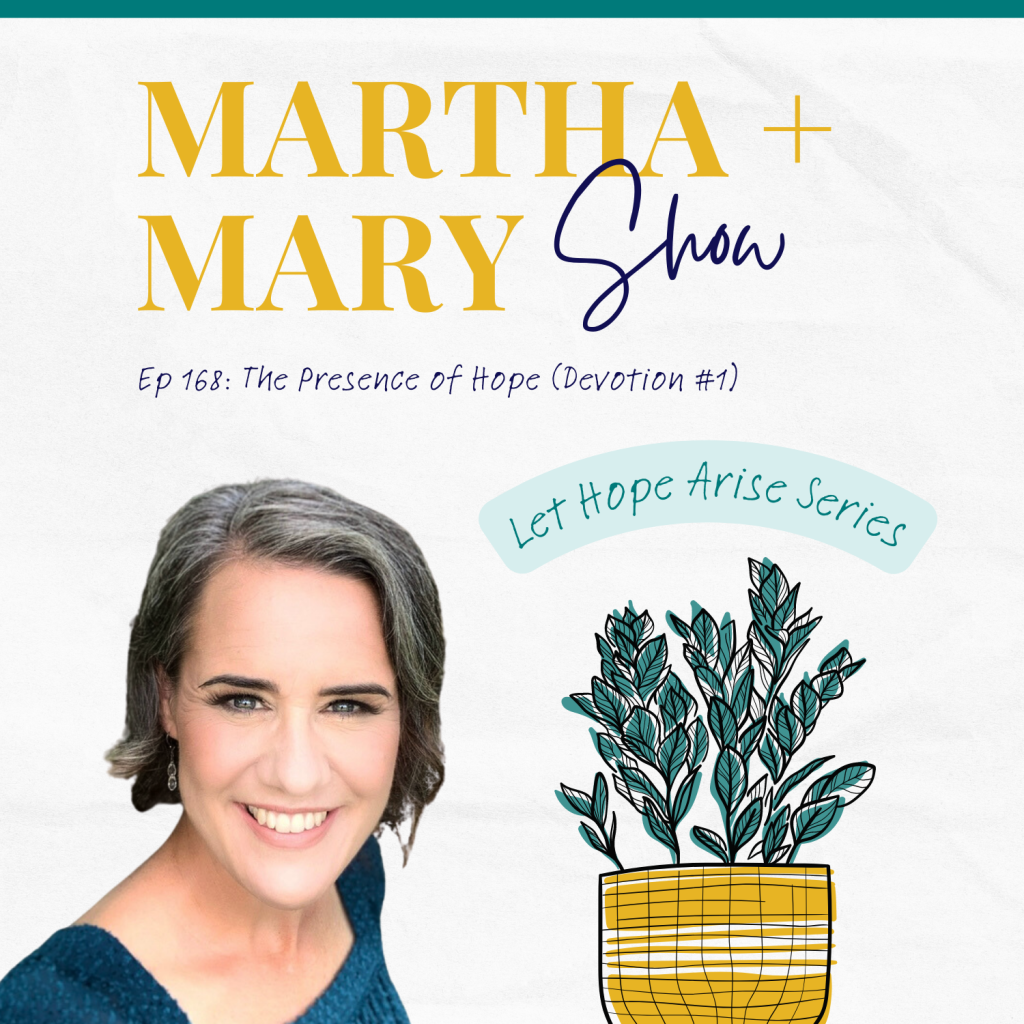 We're so excited to host the "Let Hope Arise" series on the podcast. There will be a new mini-episode, Monday-Friday, to help you prepare your heart for Easter.
Disclosure: Affiliate links are used below. If you choose to purchase through the links, we may be compensated at no additional cost to you. See full disclosure policy.
Listen to the latest episode below, on our podcast webpage, or access Episode #168 on your favorite podcast app.
Show Notes for Episode 168 with Katie M. Reid
Katie kicks off the Let Hope Arise series with reflections on Martha of Bethany and Jesus' interaction after Lazarus' death.
Today's Guest: Katie M. Reid is a dynamic speaker, the author of Made Like Martha, the co-host of The Martha + Mary Show podcast and the founder of the Martha + Mary Sisterhood. She encourages women to walk out their God-given purpose with tenacity, wisdom, and grace.
Theme Music: "Found" by Lisa Troyer and Dawn Yoder Venture3Media/Circle of Friends
Show Sponsor: Grab your copy of the "Let Hope Arise" devotional today!
Things Mentioned in this Episode:
What is one way you can be more present?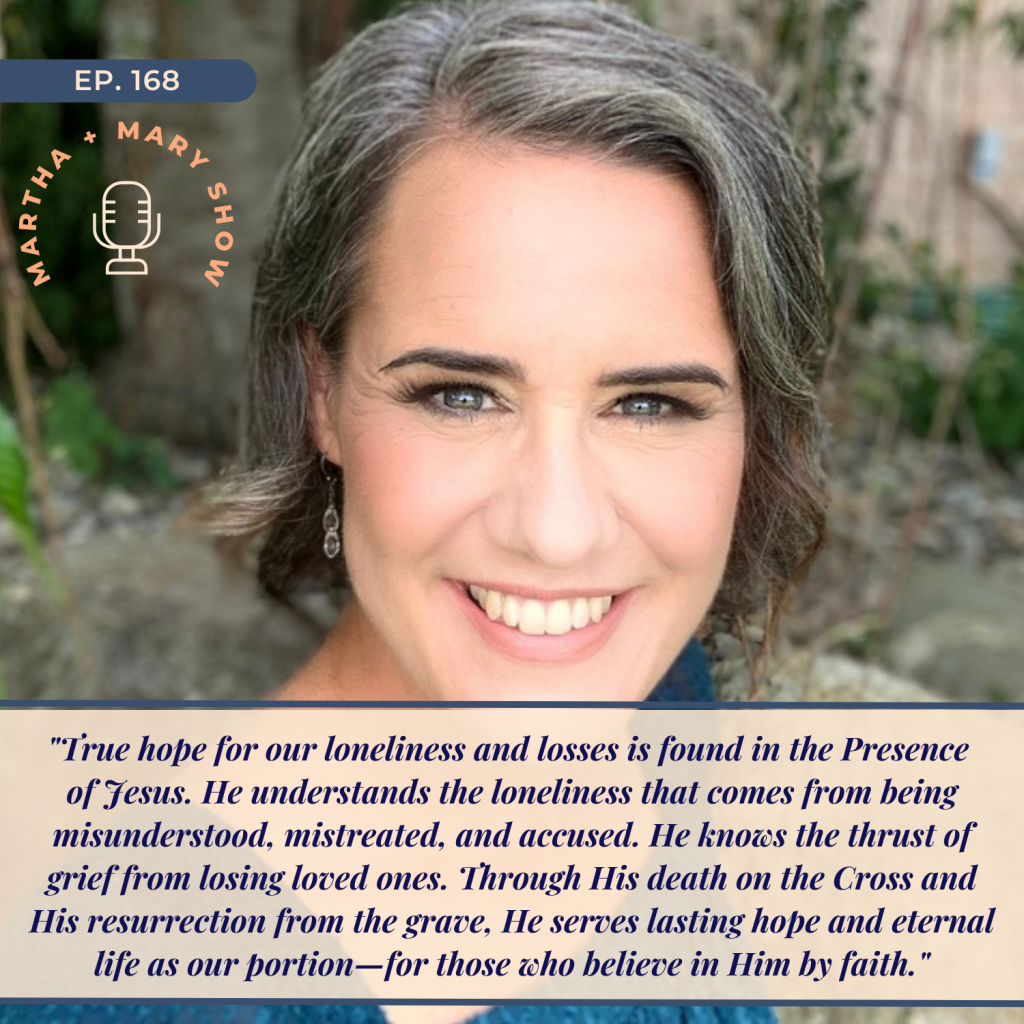 Don't miss the wonder and the weight of where your feet are planted. #marthamaryshow #lethopearise #faith #devo #slowdown
Click To Tweet
We hope you enjoyed this first installment of the mini podcast series. Be sure to pick up a copy of the "Let Hope Arise" devotional to enrich your experience.
Want to see your product featured on The Martha + Mary Show? We have a limited number of ads spots available. Reach out via the contact form for more details and pricing options.
Check out all the products featured on the podcast to find a new favorite!
Be present. Pay attention. Make the most of your time here. #marthamaryshow #lethopearise #hope #faith #lifeadvice
Click To Tweet
Connect with Us:
Subscribe to the show and leave a rating and review.