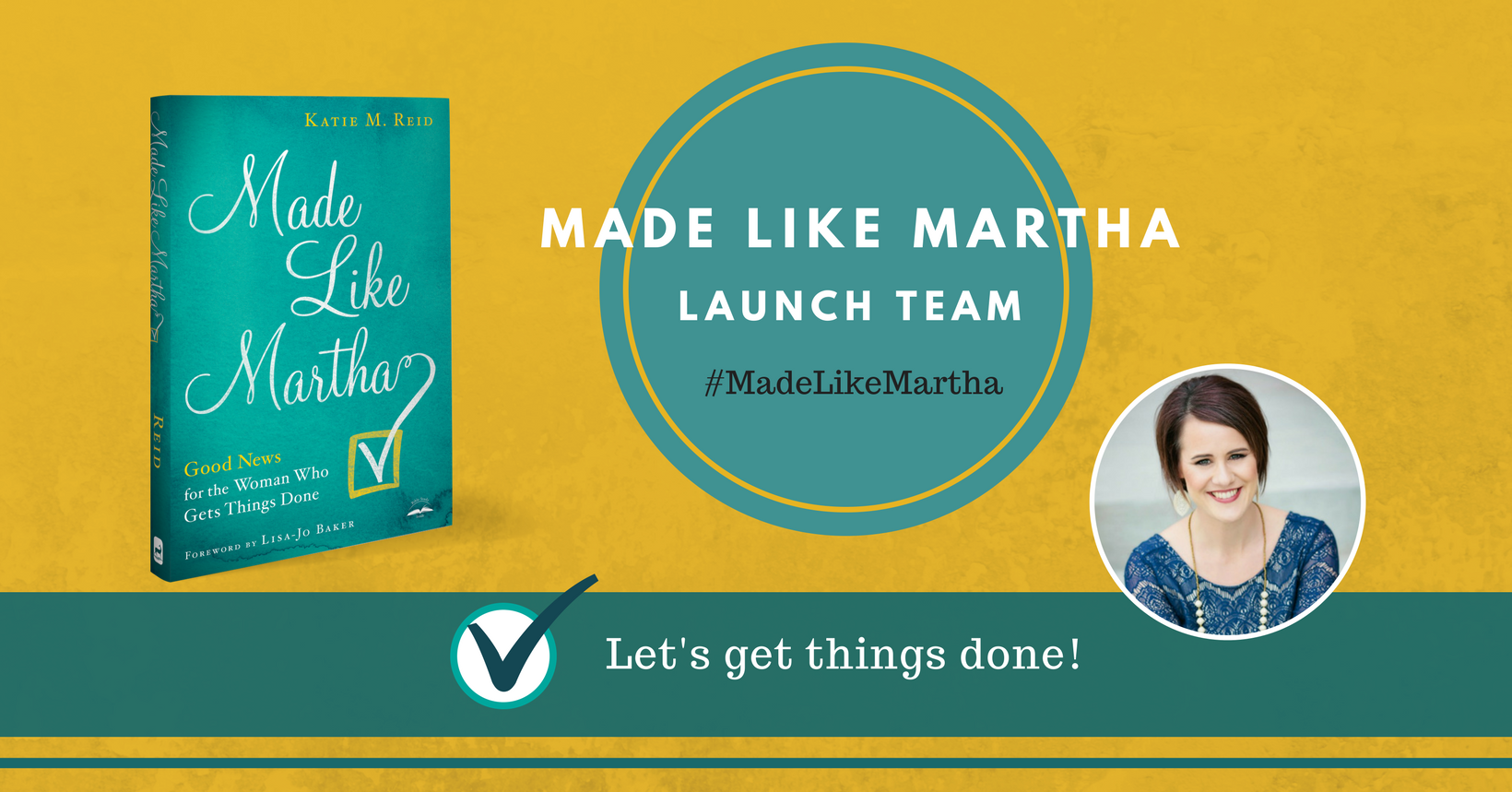 Made Like Martha Launch Team
Welcome, Friend!
Thank you for your interest and support of Made Like Martha by Katie M. Reid! The launch team will run late May-mid July and will have a summer book club feel.
The main role of the launch team will be:
Read Made Like Martha in a timely fashion (you'll have 3-4 weeks to do so)
Share about the book on your social media accounts (we'll give you instructions about this)
(Most importantly!) Post a review on Amazon and other retailers on or before July 10, 2018 (release date).
Those selected for the team will get:
A physical advanced reading copy of Made Like Martha, (or digital access if international)
Access to a private Facebook Group with live videos and behind-the-scenes fun with Katie
Exclusive launch team giveaways
Early-bird access to Katie's book launch party
Launch Team Application
The application for the Made Like Martha launch team is now closed. If your application was accepted, you will hear from us soon. Thank you, friends!