So, there is a pond we drive by on our way home from the grocery store. For the last month or so there has been a swan sitting on its nest there. We have all been pretty mesmerized by the swan sitting on her eggs- in all kinds of weather- there she faithful sits protecting her babies, even in some very cold weather.
Yesterday as Darling Daughter and I drove by she said, "I wonder if the swan had its babies". As we looked we saw both Daddy and Mommy Swan with their babies! It was a beautiful moment.
So tonight we all stopped and took LOTS of pictures. Quite fitting as Mother's Day approaches.
"He tends his flock like a shepherd:
He gathers the lambs in his arms
and carries them close to his heart;
he gently leads those that have young."
-Isaiah 40:11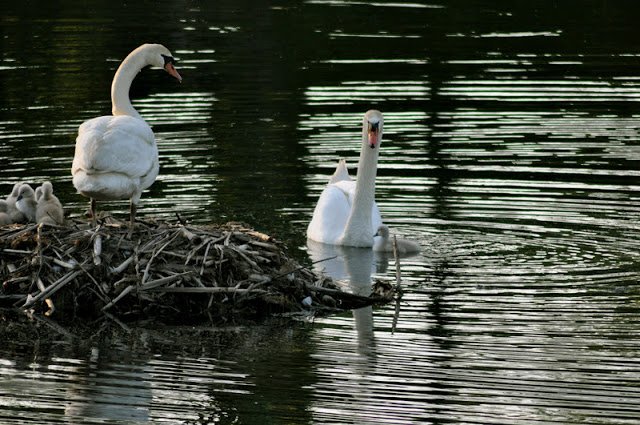 My sister Mary was with us- she was quite captivated too.
They went for a family swim while we were watching.
Thank You God for the beauty of this moment.
Thank You for the miracle of life.
Thank You for creating families.
Thank You for sharing this with us.
Thank You for the gift of motherhood.
Thank You.