Today is Day #6 in a 31 Day series on my brother. Click here to read the previous posts. Today I am going to share some about the siblings, 1, 2, 3, 4.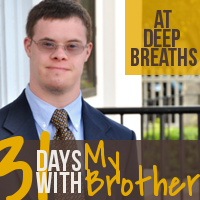 Soon after my brother was born my parents weren't sure if they would have more children. I understand why they felt that way; they were so many unknowns about raising a child with special needs in 1979 and all that could be required of their time and emotions. A woman (who was a friend of my Granny and had three girls, the middle with Down Syndrome) encouraged my parents to have more children. She expressed how it would be nice for me to have another sibling. I am glad that they did; see the two beauties below (middle and right)- my sistas!
My mom did have an amniocentesis with both of my sisters. If the results of the test(s) would have shown that my sisters had Down Syndrome (or any other issues) my parents would never have done anything about it, they just wanted to know ahead of time, so they were prepared and not surprised.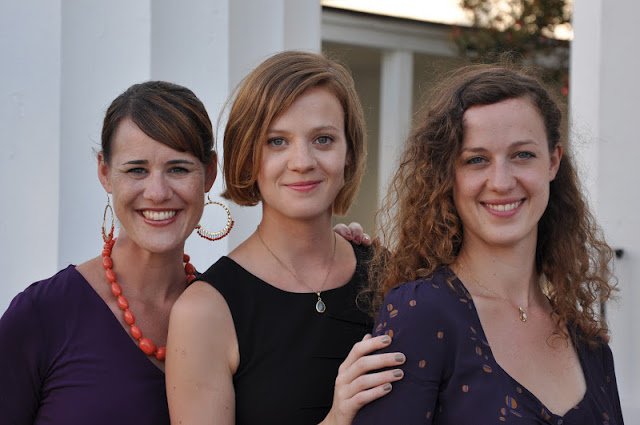 When we were all little my Granny told my mom that it would be easy to have their (my parents) whole lives revolve around Brian, but that they needed to intentionally devote a lot of attention to us girls too because we would be more aware of things like that as we grew. She also encouraged my mom to have other interests as well, like friends and music, etc. I don't know how my parents juggled it all, but I don't remember being resentful; they supported and loved each of us individually and as a whole. Me being assertive and attention-seeking probably was a bit draining to my parents as I realize now how full their plate was, but they graciously and sacrificially invested in the four of us.
My Granny also suggested that my parents dress Brian cute to help other people be more accepting of him. As a former special education teacher I can "amen" this. I remember lovingly, yet very bluntly, telling my students that they stunk (they needed to wear deodorant and clean clothes). They were shocked at my "rudeness", but I told them that they'd rather have me tell them than other students make fun of them for this.
My parents have always made sure that my brother looks and smells good; no reason to make him stand out because of poor hygiene. Look how handsome he is, inside and out!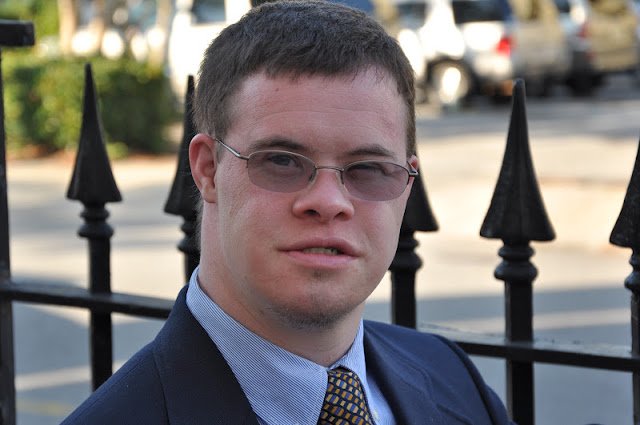 My sisters and I count it a privilege to have Brian for our brother. He is so loving and kind and has put up with a lot with our teasing, dramatics, and quirks. We are so thankful for his life and for our parents; they have chartered unfamiliar waters with dignity and grace.
Deep Breaths: Think of a time when someone had the courage to share a timely word with you. Maybe it was a bit hard to take at the time, but now you are truly thankful for it. Have you thanked them? Take a moment and do so.
Have you said something this week that has torn down those around you. Ask for forgiveness. Life is too short to leave things messy. I am speaking to myself here too!
Proverbs 25:11 "A word aptly spoken is like apples of gold in settings of silver."

Ephesians 4:29 "Let no corrupt communication proceed out of your mouth, but that which
is good to the use of edifying, that it may minister grace unto the
hearers."