As you may know Darling Daughter is horse crazy. I know many young girls go through a horse phase, but I would be surprised if this was just a phase.
Hubby and I were cracking up as we drove up north and she is calling out the window, "Look at that pinto!" and "Ooooh a dapple-gray." We took her word for it.
As parents we try to find out: who God has made our children to be, what makes them tick, and how we can best nurture them, their faith, and their interests. God showed me a few years ago how much Darling Daughter loves animals. I did not love animals much, so this discovery was a stretch for me. I think I mentioned this before, but daughter and I have many similarities, so I was kind of shocked to realize this big difference. But, I took a deep breath and decided to accept this and see how we could nurture this in her. I have to say that God has used this to soften my heart more towards animals!
So, back to horses, specifically. It has been really neat to see how God has orchestrated opportunities for Darling Daughter to have experiences with horses.
I knew riding lessons would be so beneficial for this girl who wants to be a horse trainer when she grows up (the other day I told her that we need to pray that someday she meets a Christian cowboy who lives out west on a ranch, so she can live her dream of being a wife, mom, and horse trainer all at once– she liked that idea). Just recently, I was tempted to drive her three hours round trip for potential riding lessons with one of our horse-loving friends. With riding lessons come expenses, and I just wasn't sure how lessons could happen right now.
But, God was already orchestrating an amazing situation for us.
As part of our homeschool partnership, daughter is taking a horsemanship class for an hour a week, and once a month she has private riding lesson at the teacher's home. And get this, our portion is only $12.00 a month. I couldn't believe it. Darling Daughter is loving every minute of it, learning a lot, and we are thrilled.
At her November lesson the horse, Spring Willow, offered to canter and
so daughter did, twice. She said, "Cantering feels like flying and rocking in a
rocking chair!"
The point of all this, is that God reminded me that He did the orchestrating. I could have manipulated, made things happen, traveled far, stretched the bank, and felt stressed in the end…or I could have presented my request before Him, laid it in His hands, and rested as He worked (and was already working). He showed me grace…I don't know if I ever prayed for this. I think I just fretted a bit and resolved that it wouldn't happen right now. And He surprised me. Not just because it happened and all worked together for good, but because it was such an incredible gift; uniquely designed out of love.
I looked up the word orchestrates and found this, "to compose or arrange music for performance by an orchestra". This was what I expected. Then I read on, "to arrange or control the elements of, as to achieve a desired overall effect."
This is what God did.
I am not saying that everything turns out in life like we want it to or that it is all bliss; it is not. However, the point I needed marinate on was this, GOD orchestrates. He knows what He is doing, He, master arranger- professional; me, amateur at best. Me who tries to control, manipulate, or just gives up. He who is already working, is working, and keeps working for the good of those who live for Him.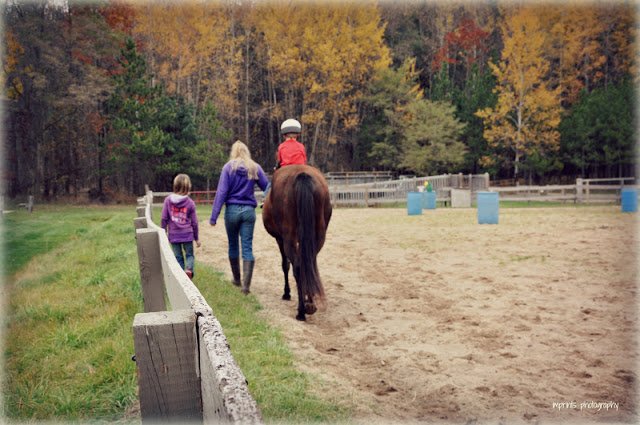 God has also orchestrated several other lessons and riding opportunities in the past few years through friends.

Romans 8:26-28 (NIV, emphasis mine)
"In the same way, the Spirit helps us in our weakness. We do not know what we ought to pray for, but the Spirit himself intercedes for us through wordless groans. And he who searches our hearts knows the mind of the Spirit, because the Spirit intercedes for God's people in accordance with the will of God. And we know that in all things God works for the good of those who love him, who have been called according to his purpose."
And why did I specifically need to remember this? For starters, I need to keep growing in my trust of the Lord, and secondly, I need to remember this in regards to our wait with adoption. Even if I can't see what is happening, or sometimes, when it feels like nothing is happening…He is orchestrating…He is "arranging and controlling the elements of, as to achieve the desired overall effect!" Oh, I need to grab onto this…to dare to keep hoping, to keep waiting in belief, not blasphemy.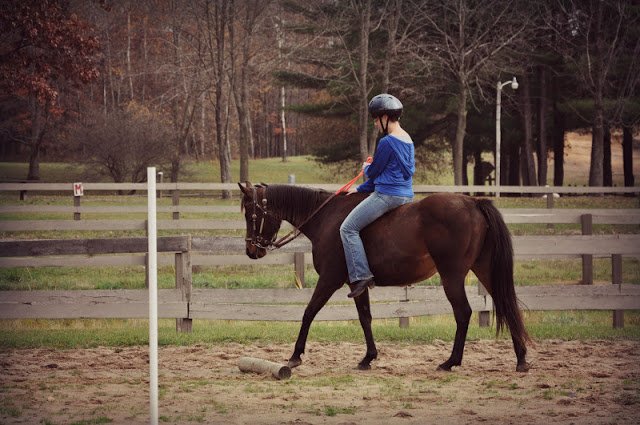 I can't remember the last time I had ridden before this, but with daughter and others encouraging me, I mounted and rode a few weeks ago; good therapy for the heart and soul.
"Then he (Jacob) blessed Joseph and said,
'May the God before whom my fathers
Abraham and Isaac walked faithfully,
the God who has been my shepherd
all my life to this day,
the Angel who has delivered me from all harm
—may he bless these boys.
May they be called by my name
and the names of my fathers Abraham and Isaac,
and may they increase greatly
on the earth."
Deep Breaths: The God who has been my shepherd all my life to this day. I just love that. What would you fill in for the word shepherd? I would love to hear your word and why you chose it.
Father
Companion
Strength
Protector
Rock
Help
Counselor
Many years ago when I asked myself this question, I replied with, "The God who has been my
director
all my life to this day. Along those same lines, I was reminded, that God has been my
conductor,
my
orchestrator
, all my life to this day (and beyond).
Thank you Lord. You know what You are doing and I acknowledge Your skill, Your ability.
You are Sufficient, more than sufficient, to orchestrate my days and my life.
"True peace comes as we hold on and let Him reign." -KMR