Welcome to Day #15 of the Intentional Mothering series!

Today's guest blogger has a special place in my heart. I babysat Nicole (and her six siblings) when they were growing up and it is a delight to see Nicole coming into her own as a mother of two young boys. Nicole is indeed an intentional mother who shares her heart and experiences in this two-part post; her prayer is that this series acts as a beacon of hope and encouragement to those who read it; Amen.
Living Out Grace (Part 1):
"In the beginning was the Word, and the Word was with God, the word was God… The Word became flesh and made his dwelling among us. We have seen his glory, the glory of the One and Only, who came from the Father, full of grace and truth" John 1:1, 14 (NIV).
Imagine what it would look like if we modeled grace and truth, like Christ. How would our parenting change and how would our children respond? As a mother, how do I model grace and truth to my children?
Let me start off by saying, when it comes to parenting I do not know all the answers; thankfully. If I knew all the answers I probably would not turn to God for guidance. A lot of my prayers lately have been focused on parenting, and specifically that God would guide me in grace and truth with my children.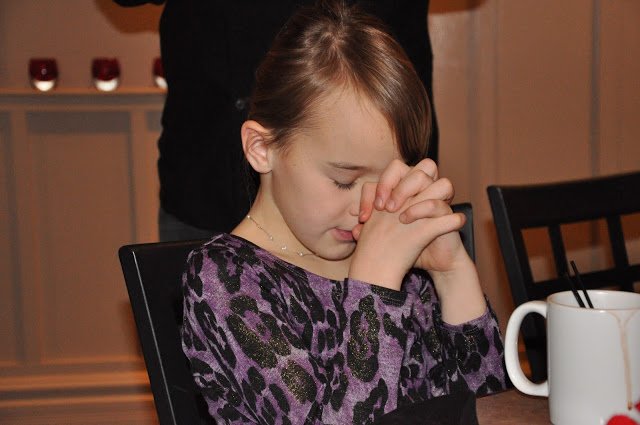 My experience is limited in motherhood, my children are only toddlers. I mess up daily, get frustrated, drink too much coffee, have random outbursts, and some days feel like a failure. With that said, it is refreshing to know that God does not require me to be perfect as a mother. His grace covers that, and hopefully extends to the way I parent my children.
In the rougher days of motherhood, I find myself doing inventory checks on my heart. Self-checks can be discouraging after noting the worry, guilt, and discontentment residing in my heart. When I realize my heart is packed full of toxic things, my "
Pollyanna
positive thoughts bucket" gets kicked to the curb. But, it is essential to do these self-checks in order to dwell in truth.
Reality check: There is no room left in my heart for grace if it is filled with worry, guilt and discontentment. It is a choice. I choose to let those dwell in my heart and sometimes allow them to control it. Really, my desire is to have a heart full of grace and truth. I want a heart packed so full of grace that it overflows and pushes out the toxic stuff.
Actually, my parenting goal is to live out the definition of grace so much that it will be etched on my children's hearts.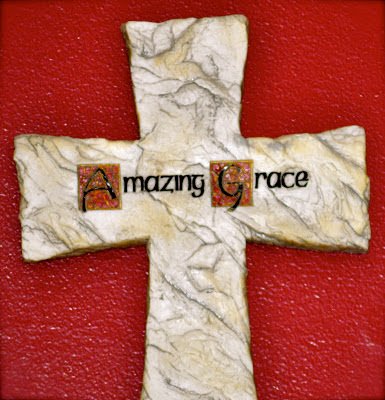 How do we model grace and truth to our children? Waking up, immediately submitting ourselves to God, being humble, and seeking Him for guidance is a start.
When we confess, we lay it all down on the table, we agree with God. In confession we are exposed. This reminds me of when I witness one child push the other one. I see what happens, but still ask them, "What happened?" I want my children to agree with me, I want them to face the truth. That is how God is with us; He wants us to agree with His truth. God knows everything and still loves us unconditionally. We shouldn't be afraid to confess, He is there waiting to take away our sin.


When my oldest child started pushing other kids down (at age one through two years old), I started purchasing books and praying for guidance. I became so frustrated that my parenting was not working, that I was clearly failing since my son's behavior was unacceptable. There was one book that really stuck out, "Grace-Based Parenting" by Dr. Tim Kimmel. This is one of three books that I carry in my purse, and have on my night stand. It is tattered, with plenty of the text underlined!
Before reading this book, I had never thought of my children's driving inner needs. According to the author Dr. Tim Kimmel, children's three driving inner needs are:
A need for security.
A need for significance.
A need for strength.
The three valuable gifts to meet their needs are: love, purpose, and hope.


Love: (Modeling God's grace through love)
One driving inner need our children require is security. The gift for security that we model is God's love. God accepts our personalities, emotions and physical DNA, so we should be accepting of these traits in our children too. Our children want to be accepted by us.
They are kids, they mess up, and we are called to guide them and love and accept them just as Christ loves and accepts us. We are not called to accept our children's sins. Phew! That's a relief, I don't need to accept his poor behavior (pushing other kids, etc.). Just like Christ does not accept our sins as "okay behavior". Scripture tells us that silence (without confession) is like rotting bones to our bodies.
Psalm 32:3-5 says, "When I kept silent, my bones wasted away through my groaning all day long. For day and night your hand was heavy upon me; my strength was sapped as in the heat of summer. Then I acknowledged my sin to you and did not cover up my iniquity. I said I will confess my transgressions to the Lord, and you forgave the guilt of my sin."
Our job is to walk with our children in truth. We are called to discipline them when necessary because if their sins are kept silent, it will rot their bones.
My boys learned how to count from sitting in time-outs because they disobeyed, or hurt someone else. We are called to love them unconditionally, but that does not mean we let them do whatever they want. We are to guide them, so when sin is evident, we address it. We are also called to accept their emotions- even through the difficult, "doesn't make any sense" kind of emotions.
My toddlers are still learning their emotions; this one can be difficult for me. There are times instead of accepting their emotions, I want to say, "Stop crying! You have nothing to cry about!" Yes, I'm working on that.
We are also called to accept our child's personality too, whether they are introverted or extroverted. It is easy to get confused on that one- figuring out if your kid thrives in groups, or more exclusive settings.
And lastly, we are called to accept their physical traits. I can think of one example dealing with physical traits. This is a very extreme example, but it makes the point. My friend's mom always worried what others thought of herself and her family. Image meant a lot to her. This mom quietly commented about strangers being ugly, having too big of a nose and certain people looking pregnant when they weren't, etc. My friend measured her self-worth through her image. She had eating problems and later in life got breast implants. Satan's knock-off versions of love are appealing, tempting and attractive. But it is not secure love, it is not everlasting, it is not unconditional.
A secure love can only come from Christ. Christ's love will fill the need for our security, acceptance and for our children's need for security and acceptance. It is our ministry to help aid our children through life, showing them God's grace, unconditional love and forgiveness.
With Much Love and Grace,
Nicole
I'm Nicole. I'm married, I know- lucky him! My husband and I have two toddlers who keep us on our toes, laughing. We share a passion for our youth ministry; we love sharing God's word to our 40 + youth kids. You can read more about our crazy wonderful life on my blog:
Mission: Mom
Deep Breaths:
1. Look out for the knock-off versions of love (face the truth through confession). In what
ways have you been settling for a cheap substitute vs. Christ's real love?
2. Dig into the Bible to understand Christ's character and how He interacts with us (start
with the verses below).
3. Commit your will to your family's needs and best interests, regardless of the cost. What
is one specific thing that you can do today to better meet your family's needs?
4. Ask the Lord to help you better understand and receive His grace yourself and then
model it to your children; today!
Inspirational verses:
"Be imitators of God, therefore, as dearly loved children and live a life of love just as Christ loved us and gave himself up for us as a fragrant offering and sacrifice to God." Ephesians 5:1-2 (NIV)


"Search me, God, and know my heart; test me and know my anxious thoughts." Psalm 139:23 (NIV)
"My command is this: Love each other as I have loved you." John 15:12 (NIV)