I read a good article the other day about encouraging young girls in their interests instead of in their looks. I heartily agreed. In this day and age, and particularly in our culture- external beauty is grossly overemphasized and idolized.
However, today, as daughter and I were cuddled up watching the latest American Girl Movie, Saige– I felt impressed to whisper, "You are beautiful." At first I hesitated because I don't want her to focus too much on all that- but, it felt right.
Don't we all, deep down (or not so deep down) want to hear "You are beautiful?"
The movie was about finding your voice and following your dreams, so we did that, both of us today.
I said, "How about a photo shoot?!"
She excitedly agreed.
I told her she could bring out a special animal too, to be included in some of the pictures. I assumed that she would gather one of her horse toys or stuffed animals, but, I should have known, she wanted to have "Major" and "Bubbles", live animals that she has recently found! Just when I think we are so similar, I remember this thriving animal love Darling Daughter possesses.
Proverbs 22:6 "Train up a child in the way they should go, even when he is old he will not depart from it" (emphasis added).
Meet Major:
And the beloved Bubbles:
Beauty + Adventure; aren't they key ingredients to growing up girl?
Growing up girl…
discovering with grass-stained feet,
wildlife treasures; nurturing those 'round,
unafraid of dirt,
so you can enjoy real beauty, found near;
adventures to be had,
uncharted land to explore,
and the tender pangs that surface in the bloom-
and this moment together, sacred,
slowly savoring time, if but for a day,
with you-
my growing girl.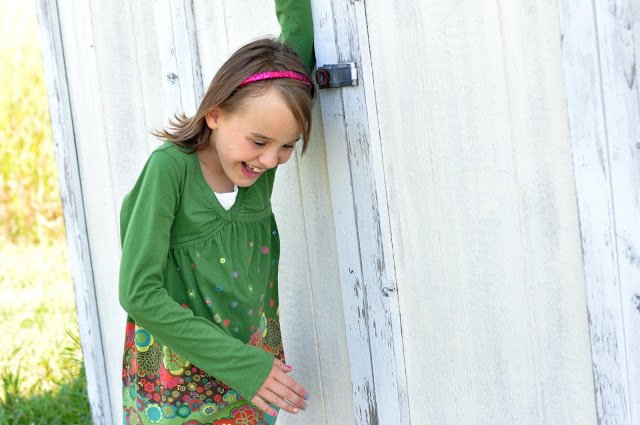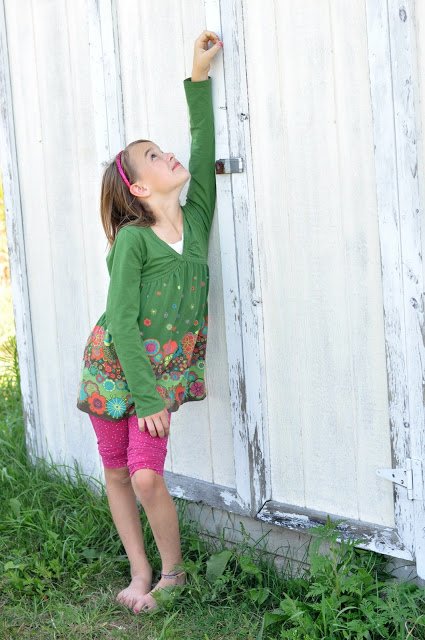 As Darling Daughter and I were walking yesterday, I told her…"I
realized the other day that you only have nine years left at home with
us- you are half-way through already."
Oh to slow down and just enjoy
the moments more.
As the classic
ABBA
songs states,
"She keeps on growing, slipping through my fingers
all the time"
(see the beautiful scene here from Mamma Mia, the movie).
Daughter and I get teary when we watch this scene together. What a great reminder to choose to enjoy the bruises and beauty and all in between; together.
Lately, I have not done a very good job of
being present with my daughter. So, instead of my usual beat-myself-up
and feel guilty about it; I decided to take today and remedy that (it
helped that Hubby, Sunshine Head and TNT were off being men up north-
building hunting blinds and tree forts, eating over the fire, peeing in
the woods, and conquering nature as males).
We mingled with nature too- with chipped toenail paint, wildflowers, and our feelings.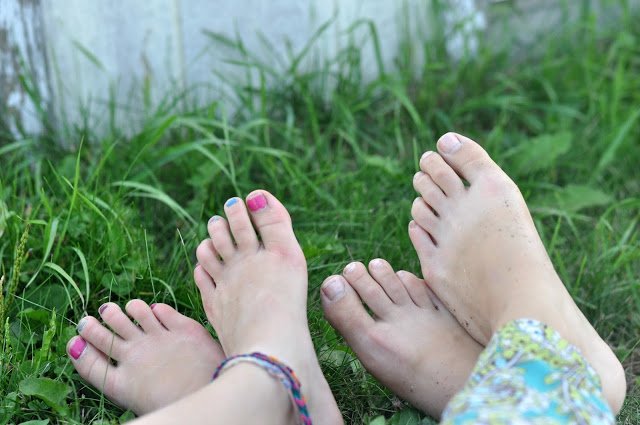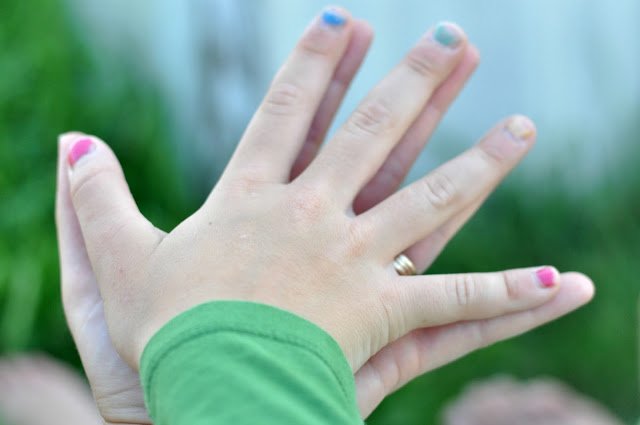 Whether you are the mother of a daughter or not, you have an incredible opportunity to invest in the lives of growing girls around you. Encourage them in their faith, help them grow in their interests, and celebrate the unique creatures that they are- but, don't forget to tell them they are beautiful sometimes too.
Deep Breaths:
1. In case you have forgotten, or the mirror isn't allowing you to see what He sees, I wanted to tell you that, "You are beautiful".
2. What is something God uses to help feed your heart? Have you taken the time to do it lately?
I know, I know we are all busy, but, just for 30 minutes… go for a walk, or dance around the living room, cut a bouquet of wildflowers, climb a hill, read some of the book you've been meaning to get too. Breathe deep and live full and thank Him for this one beautiful life.
3. I dare you (and me) to read Psalm 139 this week and believe it!