Welcome to Day #10 in the Isaiah 40 Series!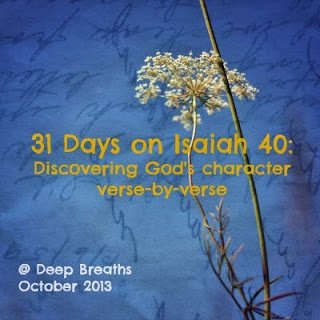 Isaiah 40:10 "Behold, the Lord GOD will come with might, with His arm ruling for Him. Behold, His reward is with Him and His recompense before Him."
Let's begin in prayer today, by using Ephesians 1:18-21 as our guide: Dear LORD, we pray that the eyes of our hearts will be enlightened through Your Word and by Your Spirit, so that we may know what is the hope of Your calling, what are the riches of the glory of Your inheritance in the saints, and what is the surpassing greatness of Your power toward us who believe. These are in accordance with the working of the strength of Your might which You brought about in Christ, when You raised Him from the dead, and seated Him at Your right hand in the heavenly places, far above all rule and authority and power and dominion, and every name that is named, not only in this age, but also in the one to come. You are Mighty. You are more than Sufficient to uphold us and help us. Please guide us as we study Your Word today, may we have a more clearer understanding of Your Power today. Thank You. In Jesus' Name, Amen.
One chapter away from Isaiah 40:10 is Isaiah 41:10; it is a verse that I have liked for a long time. Recently, I read it in The Message and wanted to share it with you here, "Don't panic. I'm with you. There's no need to fear for I'm your God. I'll give you strength. I'll help you. I'll hold you steady, keep a firm grip on you. That's right. Because I, your God, have a firm grip on you and I'm not letting go. I'm telling you, 'Don't panic. I'm right here to help you.'"
And a little further down the chapter we read that God, the God of Israel performs miraculous works, "That they may see and recognize, and consider and gain insight as well, that the hand of the LORD has done this, and the Holy One of Israel has created it" (Isaiah 40:20, emphasis added). And in Isaiah 43:13, "Even from eternity I am He; And there is none who can deliver out of My hand; I act and who can reverse it?" His hand is mighty and strong, isn't it? He is able to rule, act, keep, help, and hold with His hand (and so much more).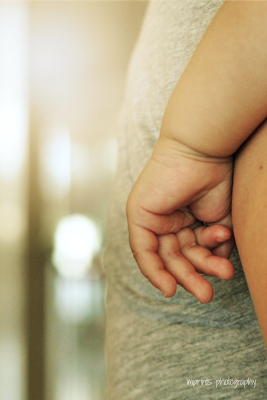 When I picture Heaven and crossing over from death to eternal life, I think about the ultimate comfort and joy, which, to me, is being in Jesus' arms; held close like a baby- totally at peace, safe, secure and full of joy and contentment. His strong and loving nail-scarred arms wrapped around me (see Isaiah 35:10).
And I have to include my favorite Bible verse here too, Zephaniah 3:17, "The Lord your God in your midst, The Mighty One, will save; He will rejoice over you with gladness, He will quiet you with His love, He will rejoice over you with singing." I just love this; He is Mighty to Save, delighting is His Beloved and singing over her- over us. What comfort and joy this brings!
Psalm 89:10-13
gives us further insight about the mighty arm of the LORD, "You crushed
Rahab like one of the slain; with your strong arm you scattered your
enemies. The heavens are yours, and yours also the earth; you founded
the world and all that is in it. You created the north and the south;
Tabor and Hermon sing for joy at your name. Your arm is endowed with
power; your hand in strong, your right hand exalted."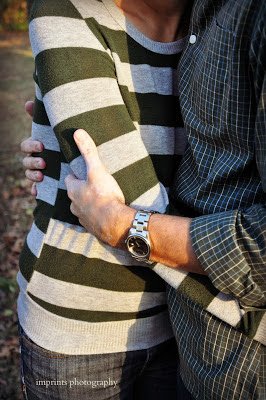 I have posted about this verse
before, but it if fitting to mention it again, "Encourage the
exhausted, and strengthen the feeble. Say to those with an anxious
heart, 'Take courage, fear not. Behold, your God will come with
vengeance; the recompense of God will come, but He will save you" (Isaiah 35:3-4). Oh, how I hope this is true of all of you- that you have chosen to let Him save you. Apart from Christ, we are separated from God through sin; but it doesn't have to be that way- He has made a way for you to return to His embrace; forever.
Take heart, He is coming.
He is coming with might; His reward is with Him. Don't grow weary in
these trying times. Hang on, because He is holding on to you- His grip
is firm, loving, and all-encompassing; He's not letting go!
I was trying to think of a fitting poem, song lyrics, or video to leave you with- and the following came up when I typed in "Hymns about God's Arms"- and I am so glad. I already love this song and this version is spectacular. Get up and praise God- the God who is mighty and graciously allows us, through Christ, to lean on this everlasting, mighty arms.
Deep Breaths:
1. How has God's strong arm upheld you during a hard time? How is He upholding you right now?
2. Memorize Isaiah 40:10
3. Take some time to worship the Lord and His might; He is able- thank Him for Who He is.