No, this is not an endorsement to go watch the movie with the same title.
Girl interrupted, or Life Interrupted, as Hubby called his talk at youth group last week, was inspired by a phrase our pastor said a few Sundays ago– referring to a key player in the Christmas story.
Think about this idea as it relates to the girls below…
There is a young girl, pure and innocent, preparing to be married. When all of a sudden shocking news is revealed and her world is turned upside down. Shame and scandal are sure to surround this announcement and turn of events.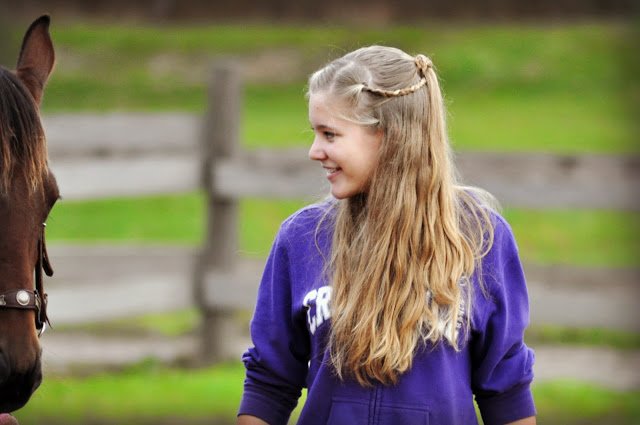 There is another young girl, once an orphan; chaste and beautiful and full of strength and dignity. When all of a sudden she is taken from her home and required to offer herself fully to a man who does not share her beliefs; never able to go back to her ordinary life.
And then there's another girl, from a comfortable home, on the cusp of college and all things American when she is drawn away to a far off land; to another people. Called away from the comfortable to pour out her life amidst sickness, pain, and poverty.
Girl #1: "Now in the sixth month the angel Gabriel was sent from God to a city in Galilee, called Nazareth, to a virgin engaged to a man whose name was Joseph, of the descendants of David, and the virgin's name was Mary. And coming in, he said to her, 'Hail, favored one! The Lord is with you.' But she was greatly troubled at this statement, and kept pondering what kind of salutation this might be. And the angel said to her, 'Do not be afraid, Mary; for you have found favor with God. And behold, you will conceive in your womb, and bear a son, and you shall name Him Jesus. He will be great, and will be called the Son of the Most High; and the Lord God will give Him the throne of His father David; and He will reign over the house of Jacob forever; and His kingdom will have no end. And Mary said to the angel, 'How can this be, since I am a virgin?' And the angel answered and said to her, 'The Holy Spirit will come upon you, and the power of the Most High will overshadow you; and for that reason the holy offspring shall be called the Son of God'"(Luke 1:26-35).
Mary, the young bride-to-be…her world turned upside down by this shocking news. Her response is found in Luke 1:38, "Behold, the bondslave of the Lord; be it done to me according to your word…"
Girl #2: "And let the king appoint overseers in all the provinces of his kingdom that they may gather every beautiful young virgin in Susa to the capital, to the harem, into the custody of Hegai, the king's eunuch, who was in charge of the women; and let their cosmetic be given them. Then let the young lady who pleases the king be queen in place of Vashti…(and) Esther was taken to the king's palace in the custody of Hegai, who was in charge of the women" (Esther 2:3 and 8).
Esther, the Jewish orphan, being raised by her cousin Mordecai. Beautiful in form and face; pure. Taken from her home into the custody of the king's eunuch. Twelve months of beauty treatments to prepare for a night with the king.
Girl #3: If you haven't had the privilege of meeting her yet, you can right here. An ordinary girl that God is using to do extraordinary things, just because she said, "yes". We are not all called to do what she is doing…like being a single mom of 13 adopted children, starting a non-profit to sponsor over 600 children, and writing a book that challenges in hard beautiful ways. But, we are called to say "yes" to Jesus and live out the truths of His Word. To live this life for His purposes. To allow Him to interrupt our carefully laid out plans, and invade our hearts with a greater plan; not just to grow us but to bring His glory to the world.
Katie Davis, a young lady from Brentwood, Tennessee, now living, at home, in Uganda. A smile that lights up the darkness that she encounters daily, hands that treat others' infirmities with gentleness and love, and a heart that yearns to follow God- however He leads. Not perfect, but available. A girl who welcomed God's interruption to her comfortable life- a life turned right-side up; conceiving the fruit of His plans amidst loss, dirt, and great need.
Here are a few quotes from Katie Davis via another blog:
"I will not change the world. Jesus will do that. I can, however, let Him use me to change the world for one person."
"…I
am more more terrified of living a comfortable life in a self-serving
society and failing to follow Jesus than I am of any illness or
tragedy."
Mary, Esther, Katie Davis. 3 girls interrupted. Living life on the road they thought was set before them. Then, HE steps in with startling circumstances- mysterious and often misunderstood kinds of circumstances- and they have a choice to make.
Will they cooperate or rebel?
Will they trust or flee?
Will they step out in faith or not budge until they get questions answered?
What about us? How has God interrupted your life lately? What has your response been? Have you followed a path that someone else has set before you, or the culture has set before you? Have you detoured down a road that is not yours to walk?
"We are not called to be safe, we are simply promised that when we are
in danger, God is right there with us. And there is no better place to
be than in His hands." -Katie Davis
This seems a great time to reintroduce you to Adopting Nations (their logo is below). Click here to shop their wonderful products to help their two boys come home from Congo. Please join us in supporting our friends Jeremy and Jen, and praying their boys are home in 2014! Katie Davis' book had great impact on Jen as well.
This post is pretty easy to type, but definitely difficult to live out. I usually like "safe and comfortable". And God has called each of us to different things. He doesn't call all of us to birth the Savior, or risk our lives to approach the leader of the land, or ask us to move overseas. However, I fear we often are not willing to be interrupted or inconvenienced for His purposes.
His purposes might make us uncomfortable but they are for our good and mostly for His glory.
This Christmas season, may we look to these lives, that were interrupted and used to glorify Jesus, and may we be open and trusting of He who, thankfully, interrupted history and the course we were on- that was leading straight to hell.
His interruption is our redemption.
His invasion is our salvation.
His love overcomes and transforms and is here.
Immanuel. God with us.
He is here. He loves you enough to interrupt you.
Won't you let Him?
He will be with you through it all.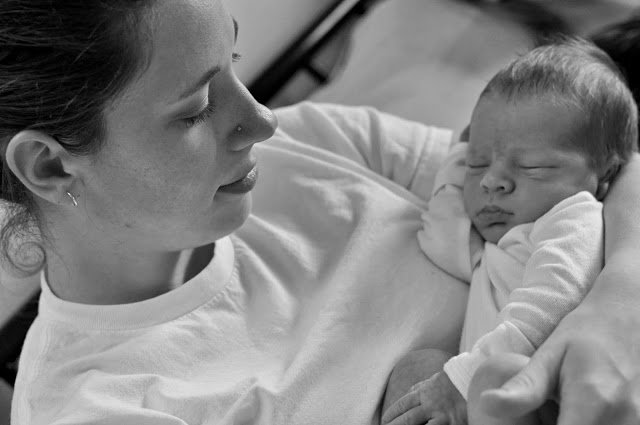 Deep Breaths:
1. Spend some time with God talking to Him about your plans. Then dare to leave those plans at His feet, in His hands. Dare to trust the God who formed your heart.
2. Consider purchasing Katie Davis' book, for yourself and/or someone else. Consider ordering a gift from Adopting Nations. What wonderful Christmas gifts, that invest in the eternal and might just change you in the process too.
3. Read Luke 1-2, and examine Mary's ultimate interruption and her response more closely. Or read the book of Esther and be wowed by the restraint and respect she showed in the midst of her major life interruption. Lastly, willingly and joyfully allow God to interrupt you today.