Welcome to Day #3 in the Love & Marriage mini-series!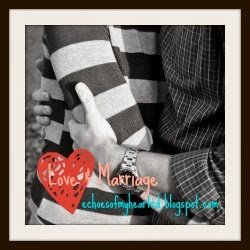 I am so glad that Danielle's husband, Antonius, wrote this post for us about love and marriage. Antonius is from Romania and has a wonderful accent.  I wish you could hear him reading this; his endearing way of talking comes through in this post.  Antonius loves his wife deeply.  Someday I hope that he and his wife are able to share their incredible story of rescue and restoration (pre-marriage) with the world; in book form.  But until that day, enjoy this post as a special Valentine's gift today.
There is so much that I love about my wife. I don't know what would be the best words to use to describe our relationship.  She is beautiful, funny, godly, kind, softhearted, long-suffering, lovely, ladylike, etc.
Bottom line – she is a woman that the Bible calls wise and "She is far more precious than jewels" Prov. 31:10-31.
The best thing that I would like to talk about my wife is that she is my best friend. We have friendship in our marriage.  I have been married to her for 16 years this March. From the first day I saw her I knew that she was going to be my wife.  Life has its ups and downs but my wife is always there for me.  When I think of friends there is no one that compares to her, she is the first one to come to mind.
After 16 years of marriage (only by God's grace), I can say that we are so close that we look in each others' eyes and know what we are thinking about, that can be scary at times. I guess to some extent that is why God said, "For this cause shall a man leave father and mother, and shall cleave to his wife and they shall be one flesh" (Genesis 2:24). It's funny, when I think about her knowing me so well. There are many times when I come home from work hungry, and there is my wife with the exact food that I was craving that day. I am telling you it is a bit scary. But marriage is really the best friendship you can have. My wife thinks she is not funny and that she is boring, but I see the opposite in her.  I don't want to sound like everything is rosy and that everything is perfect, because it is not.
But friendship is a bond that can see you through the ups and downs in life.
Instead of talking about my wife's shortcomings, I would rather talk about some of the things that I am trying to learn, or have been trying to learn, as her husband in the past couple of years. Mainly I want to address the men.  So men, I would like to tell you one thing that my pastor said in one of our meetings, "God has created man to crave beauty." I found this very interesting because men are a lot more visual than women. So here you go men, the question is, "What kind of beauty do I crave?" Do I crave the beauty of the wife of my youth or do I crave the beauty of another woman?  Many times I can almost bet, that my wife knows when I crave her beauty or not. She knows when I notice her and when I show her that she is beautiful to me. God wants her beauty to fill my life and not another. God has put her in my life so that He may do that perfect work in me.  I can testify to this, if I was not married to Danielle, I don't think I would be the man that I am today. God uses her to get to me.
My wife needs to be reassured every day that she is beautiful, that I have her back, that I support and build her up.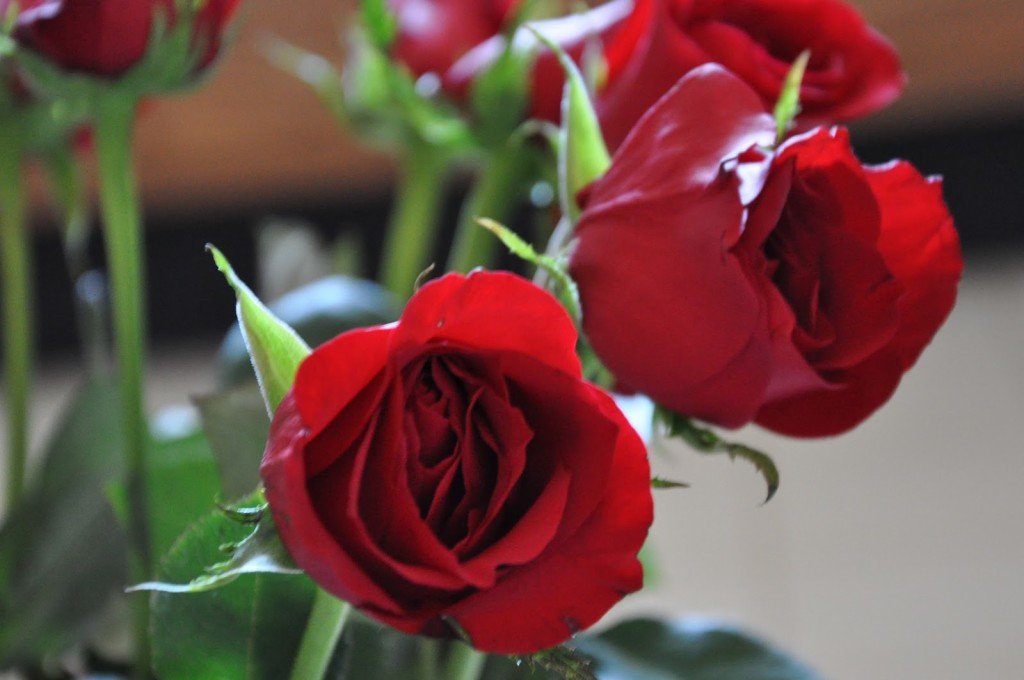 Almost all the time when I come from work, even if I am tired, I love to listen to her heart. One of the things that I need to work on is probably getting her some flowers sometime too. I definitely need to work on that a little bit more. Be a little more sensitive to her needs.
Another thing that the Lord is working in me, in the matter of my marriage, is my wife's desire that the man be the spiritual leader of the home; whatever that may imply. Me initiating faith in our home is so important to my wife… from making sure to take my family to church to making sure that everybody in our family is growing spiritually. One of my favorite verses in the Bible about marriage is Ephesians 5:25  "Husbands, love your wives, as Christ loved the church and gave himself up for her", and Eph. 5:26, "that he might sanctify her, having cleansed her by the washing of water with the word." I knew the first part of this verse, but I forgot the second part of it, where it says I am to sanctify my wife with the Word. In the past I rarely did devotions with my wife and kids. But, since I started doing that this year, I see great growth in my wife and myself individually, and also in our relationship with one another. I have discovered that there is nothing more comforting to my wife than when her husband is seeking the Lord.
With Thanksgiving,
Antonius
Deep Breaths:
1.  Many wives are frustrated by their husbands lack of spiritual leadership in their home.  I remember a mentor of ours advising wives to be prayerful and to keep growing themselves; being accountable to God and entrusting their husbands to His leadership. Often we try and play the Holy Spirit by nagging our husbands, instead, let's be prayerful and patient.
2.  Does your husband view you as his best friend?  Why or why not?  What characterizes a "best friend" approach to marriage?
3.  Instead of sitting around waiting for flowers, what is one thing that you can do today to shower love on your spouse in ways that he best understands?  Of course getting flowers from your man is nice, but let's be proactive in demonstrating love in tangible, selfless ways to our spouse today.  Offer a listening ear, shovel the steps, initiate a back massage- get creative.:)