I had the pleasure of meeting Elisheba several years ago at a camping conference. We instantly connected, since we were both mothers of three children and in the process of adopting as well. Several months ago we had the privilege of meeting their fourth child; what joy! I am so glad that Elisheba is sharing with us today.
Elisheba is the wife to the man of her dreams of 13 years, and serves, teaches, and encourages their four young growing men; ages 9, 7, 5, and 3 months. She loves serving with her family at The Springs Ministries; a Christian Youth Camp and year-long Retreat Center in Mid Michigan. Elisheba enjoys being outside kayaking and hiking, yet she always desires to keep her hands busy creating things and using the talents that God has blessed her with.
Sometimes it seems that the daily demands are too
draining. There are mornings when I really look forward to sleeping in but
the kids are awake, alert and enthusiastic at 6:00 a.m.

There are days when someone close has passed
away, or became very ill, and I am overwhelmed, thinking of the changes that will come as a result of the tragedy.
Big or small, temporary or permanent, we all may feel weak and vulnerable
at times.
I love how passionate and real David is with his emotions
throughout the book of Psalms. In
Psalms 102:1-11
David openly confesses to God his depressive thoughts in a time of
trouble. The way he shares his feelings
reminds me of the way best friends vent their thoughts to one another,
vulnerable, yet trusting. "
For my days
vanish like smoke; my bones burn like glowing embers. My heart is blighted and
withered like grass…I'm like a desert owl, like an owl among the ruins…my days
are like the evening shadow…
" (
vs. 3-11
).
David pleads with the Lord to listen to his cries as he reflects on
how drained, weary, tired, and hurt he is by the events and people around
him.

Recently one of my sons was off to a normally good morning,
however, when it was time to start school he began to get upset. For him
being upset means shutting down, secluding himself, becoming silent, and
sometimes being aggressive if anyone crosses his path. I realized he was upset about not being able
to find a pencil. Easy solution!
"There is
another pencil in the desk, or I saw one on the counter," I told him.
Not good enough, he wanted his purple,
mechanical pencil. So what did he do? Sulked in his thoughts. He spent an
elongated amount of time hunched over and curled up under some blankets,
refusing to take any helpful suggestions. He chose to bask in the sorrow,
and let one little purple mechanical pencil ruin his day.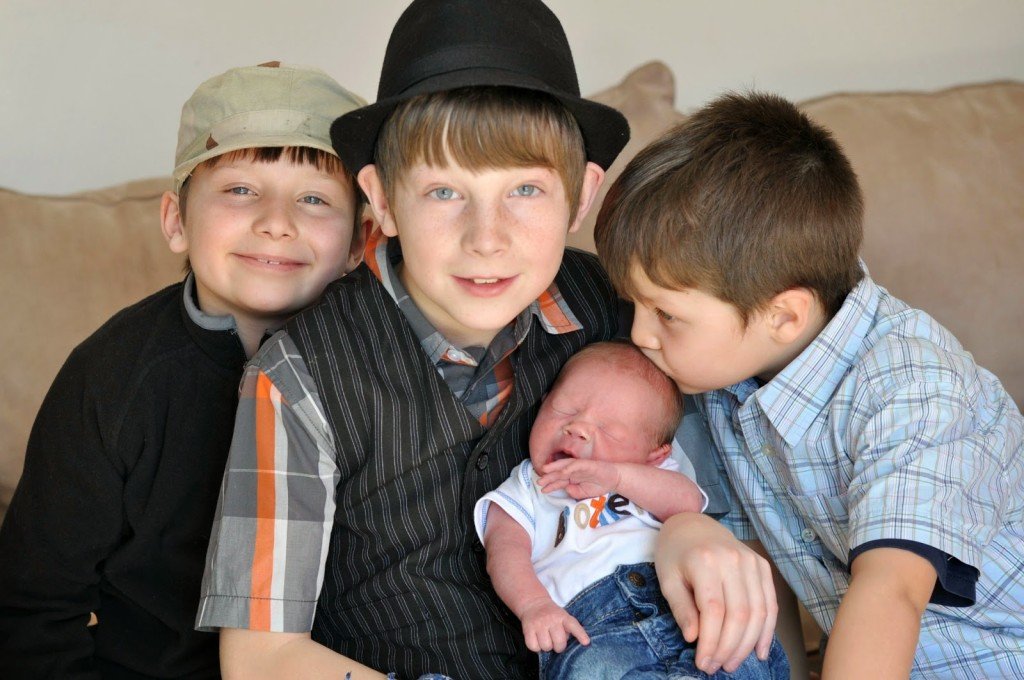 Elisheba's four handsome boys
As a family we waited to be chosen by a
birth mom, for adoption, for nearly four years. It was such an emotional
roller-coaster as we put our heart out there multiple times. We were often close to being chosen by a
birth mom, then circumstances would change and we were back to waiting for
another mom to view our profile. It would have been easy, on some of those days, to close the curtains, stay under the covers and sulk
because things were not going my way.
"BUT YOU, OH LORD!"
"
But You, Oh Lord, sit enthroned forever; Your renown
endures through all generations
" (vs.12). "
Let this be written for a future
generation, that a people not yet created may praise the Lord
" (vs. 18).
Thank
you, Father in Heaven, for hearing David's and our cries, groans, and pleas! When it seems all hope is gone, it doesn't
matter what has us troubled, You are all that matters! Help us keep our thoughts focused on the
eternal and not on the things that will fade.
"In the beginning you laid the foundations of the earth, and the heavens
are the work of your hands. They will perish, BUT YOU remain; they will all
wear out like a garment. Like clothing you will change them and they will be discarded.
BUT YOU remain the same, and your years will never end" (vs. 25-27).
Dear God,
When I can't find the purple mechanical pencil in my life
and I begin to sulk, please continue to remind me; BUT YOU, OH LORD REMAIN!
Deep Breaths:
1. Reread
Psalm 102
and ask God to strengthen you through a particular verse found there.
2. Can you relate to the "close the curtains, stay under the covers, and sulk" sort of circumstances? Talk to God about that right now. Ask Him to help you bravely face the day and call on Him for help.
3. Start a list with "But You, Oh Lord" at the top. As you read through this Psalm, and other scriptures, keep adding to this list. When hard times come you can revisit it to remind yourself what is true about our Lord, regardless of your circumstances.