So glad that Jess stepped up to the plate to offer her thoughts on Psalms 112 today. Sit back and enjoy these authentic reflections and be encouraged by the Word in the process.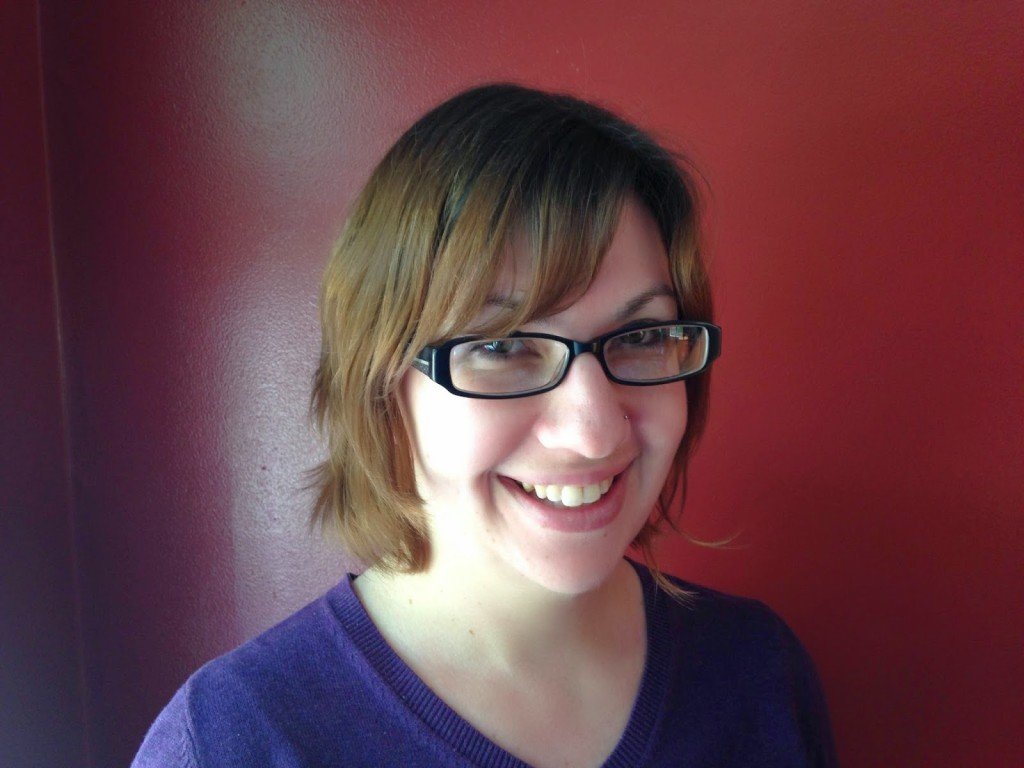 Jess is a fun-loving, imperfect mama of 2 who blogs at www.jessreiche.com. She loves sharing her life lessons with those around her and strives to do that in each post. Her blog is a written expression of who she is: a Christian mama, a wife, a frugal shopper, a gluten-free cook and baker, a music and movie lover, and a whole lot of random fun in between! Every day ordinary things bring out extraordinary life experiences and her hope is to share that with others.
Read Psalm 112
I have a stack of magazines in my living room that I've read and can't wait to pass on to a friend whose pile of mindless reading material is low.

I have a fully stocked kitchen of coffee, tea and baking supplies so that I can be fully prepared to dazzle anyone I host in my home.

I have stacks of kid clothes in my basement to pass on to any friend in need of a cute little skirt or an extra onesie for their newborn baby.
I believe that I'm a loving, caring and generous person who really, truly cares about helping people. But sometimes when I'm not careful, my actions and heart do not align and I find my good deeds turning into fuel for pride.
Instead of having a heart for people, I develop a heart for appreciation. I start giving for the grateful look on my friend's face. I start hosting to impress people with my amazing baking skills and the hope that people will talk about how great a time they are having. I give people clothes but don't warn them that with the bag of clothes comes the expectation that we'll now be best friends forever. Okay, I'm exaggerating a little, but that's how pride works. It sneaks into the good things we're doing for others and turns them into the selfish things we're actually doing for ourselves.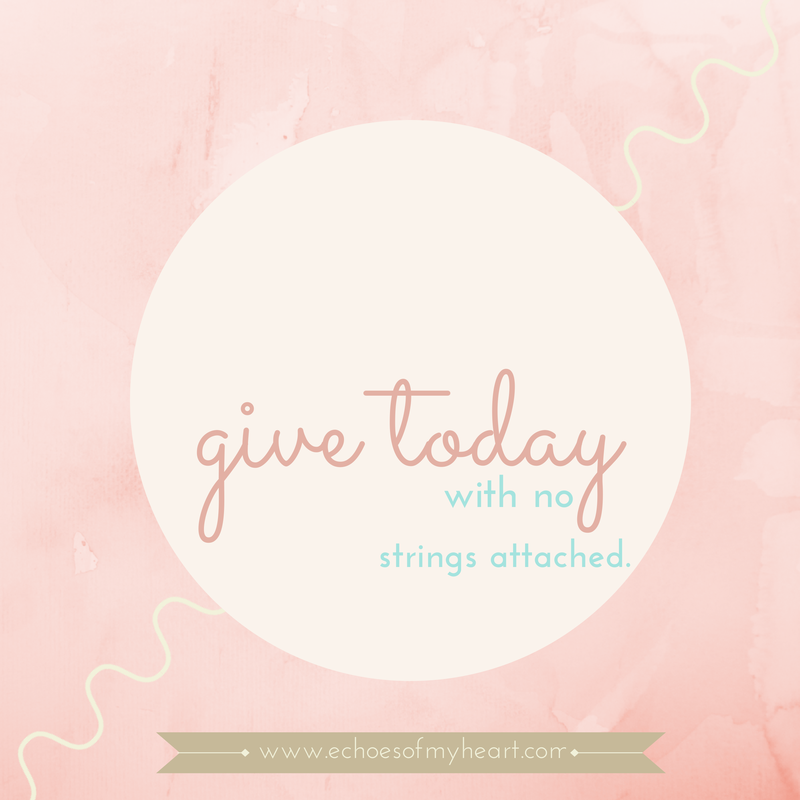 You see, God wants us to be generous. And he desperately wants to bless us for our good deeds. He tells us in Psalm 112:5 that "Good will come to him who is generous and lends freely, who conducts his affairs with justice" (NIV). But there's a catch. God can't bless us just because we do something good, or nice, or generous. He requires more of us. He tells us to do these things with justice, righteousness, compassion, trust and a secure heart.
Psalm 112 is covered with the heart condition that must be attached to our generous giving. With each promise of blessing from God he requires us to put down our pride and focus on our character.
Psalm 112:2 "…the upright will be blessed."
Psalm 112:3 "…his righteousness endures forever."
Psalm 112:4 "…for the gracious and compassionate and righteous man."
Psalm 112:5 "…who conducts his affairs with justice."
Psalm 112:6 "…a righteous man will be remembered forever."
Psalm 112:7 "…his heart is steadfast, trusting in the Lord."
Psalm 112:8 "…His heart is secure, he will have no fear"
Psalm 112:9 "…his righteousness endures forever."
We should give freely because God tells us to, not because we want to feel good about it. We should bless our friends because we love them the way God does and really want them to feel God's love through our actions. And that's how I know when I'm being prideful…because at the end of the day, I don't think I've shown Jesus to anyone. All I've managed to do is convince myself I did the best I could by being generous. And it never feels as good as I think it will. So I lay in bed and wonder what I could have done differently, if my pride hadn't gotten in the way.
I could have lent out a book, not caring if I'd ever get it back. I'd lend out the book just because Jesus told me to.
I could have invited a friend over just because she was having a bad day and not tried to fix everything for her while she's here.
I could have given my friend clothes for her baby because Jesus tells us to take care of those in need, not expecting anything in return.
I could have made my family a great dinner because it's my role and calling to take care of them, whether they actually eat it or not.
and the list goes on…and on…and on…
UNTIL…
I stop thinking of what could have been done differently and ask God to give me another chance. Because sometimes that's all we can do. At any point we can ask God to forgive us for our selfish actions and change our hearts to look more like His. We can give up our pride and let Him replace it with righteousness and a secure heart. Rather than working on our list of good deeds, we can start working on our heart and our character. And if we ever stumble again, we can remind ourselves what God says throughout Psalm 112…the blessings will come to those who are righteous, and lend freely because of it.


Leaning on Him,
Jess
Deep Breaths:
1. Reread Psalm 112 slow. Let it marinate like a savory dish in the crock-pot.:)
2. What hurts or hangups do you face in regards to generosity? Ask God to help you to give freely, without expectation. Think about how Jesus gave and gives. Take a moment to thank Him for His example and ability to help us in our weakness.
3. Speaking of giving, take a few minutes to checkout Extension 26. It is a simple way to give to others on a regular basis. We'd love to have you join us as we open our hands and let Him use our small offerings for His big purposes.
This month we are giving to the ministry of Precept. It is quite fitting to invest in an organization that teaches others how to study God's Word, since we are walking through the Psalms this month. If you have been blessed by this series, would you consider saying thanks by giving to Precept? Thank you!