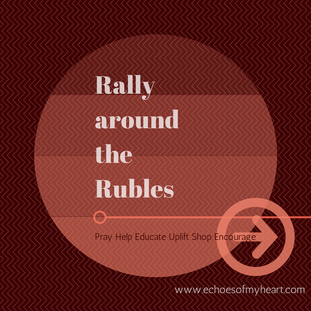 There is still time to
Rally Around the Rubles
and offer hope to some dear people who need an extra measure of encouragement. Thank you to those who have already joined in on this (FUN)draiser.
Click here for the details
and see how you can be entered to win one of three fabulous giveaway packages! #Rally4Rubles #WoundUpWomen
Jen's birthday was yesterday and we spent two days camping with them at the Lake. We rode and walked on the dunes, we saw pictures of their adorable boys and we discussed being adoptive parents. We almost didn't go on the trip because there were storms threatening (lightning, thunder and rain are not friendly companions while in a tent). The storm came, and stayed, through the night.
Sometimes when you step foot in the waters of faith the storms rage.
---
There was fog…making it hard to see. A dreary day with storm clouds looming.
It's hard to see in the fog.
It's hard to tell which way is up and which way you need to go from here.
Discouragement can do that to you…make you feel gray, alone and defeated.

Do you have foggy vision today?
Is it hard to see your way through this cloud of confusion, grief, and doubt?

We are told to encourage one another all the more as we see the Day approaching (see Hebrews 10:19-25).


With the heaviness of these days, we need real hope to keep going.