My
sister-in-law
let me borrow her copy of
Interrupted
by Jen Hatmaker. The subtitle is: When Jesus Wrecks Your Comfortable Christianity.
The title alone should have been a red flag that its message might mess with me. It did.
Why do I read books like Radical, Rees Howells: Intercessor, Kisses from Katie, 7, and now, Interrupted?
I think it's because deep down I know that something is not quite right. In our indulgent, get more, store-up-for-yourself culture, we are left feeling bogged down; overwhelmed by schedule, striving and stuff and underwhelmed by the undesirable, needy and broken world around us.
But what if that was us (in Nigeria)?
Are we secretly relieved that we are not the needy or the suffering? (<—- Thanks for this Shelly).
Jen talks about climbing down the ladder, not up it, to join the least, loving them by going where they are, not expecting them to come to us or to our church.
"If you begin to value a lower life, you will be misinterpreted and likely criticized. Most people don't want American staples like comfort, safety and prosperity challenged" (Interrupted, pg. 142).
I am not an expert in this area of living low, far far from it, but I share this story to illustrate the point. Many years ago God asked us to give away one of our vehicles. Separately God was nudging both Adam and I to do this. One day I asked Adam, "Is God speaking anything to you about giving away your Jeep to _______?"
"Yes", he said reluctantly. It was his vehicle and it was a big sacrifice for him to give it away. And if you know my man you know what a huge Jeep guy he is. He pins them on Pinterest, he stops and snaps pictures of them in parking lots, he even dreams about them. But he has only ever owned one. This one.
This Jeep was not worth a great deal but it was valuable to us. And God said to give it away to a friend in need. We stalled a bit and wrestled, but by God's grace we gave.
There was much joy in giving it and our friend was overwhelmed by God's care for his situation.
We did not tell many people about this. We did not want to toot our own horn (pun intended). But most of those who did know thought we were crazy (and they were Christians). They knew our financial situation and it seemed irresponsible to them. We were surprised by their reaction. I wonder if they felt uncomfortable? What if God asked them to do the same? Their cars were way nicer than ours.
A similar feeling of irritation over potential inconveniences to my American Christian middle-class life was present as I read this book. On one hand I was excited to be stretched and on the other I was mad that I needed to change…now that I had been faced with some inconvenient truths.
"Transformation began with humility, even humiliation. It started with conviction and discipline. It increased through loss, not gain. It grew through global exposure and uncomfortable questions. It was born out of rejection, replanted in new soil. It was not found in my Christian subculture but in the eyes of my neighbors, the needs of my city, the cries of the nations. It was through subtraction, not addition, that transformation engulfed me, and I'll tell you something. I am not the same" (pg 233).
So, I realize my small efforts to extend are pretty pitiful in the scheme of things, but they are something. I was content with our monthly giving initiative. Then God interrupted my pretty little agenda and stirred up things to see if I would let myself be extended further—right across the globe. Oh why did I pick up this book?
My friend is heading up a trip to Cambodia this summer and she "casually" (yeah right) sent me a message to see if I would like to come. Like to come? Nope (geography is not my strong suite and I had to look at the map to see where this country is located; so far away)!
I was not planning on going. Then God kept stirring…through Scripture, songs, and then this book. I am not kidding, in the midst of Jen telling about some people who have influenced her were these very words, "work in Cambodia" (pg 112). Yes, I am taking them out of context, but I knew that these words were for me too. Ugg.
"Sometimes following God is the worst. I can say with some confidence: if you go wherever God says and when, expect to be misunderstood and go anyway (pg. 131). And you won't be the same, in a very good way.
I talked about my wrestle last week and announced these plans to go (because I often need extreme accountability). So, there you have it.
I am going. And I feel good (when I am not having a temper tantrum) about it. Because this is one small way that I can live interrupted and let God wreck my comfortable Christianity. Darn, this doesn't sound like a tidy process does it?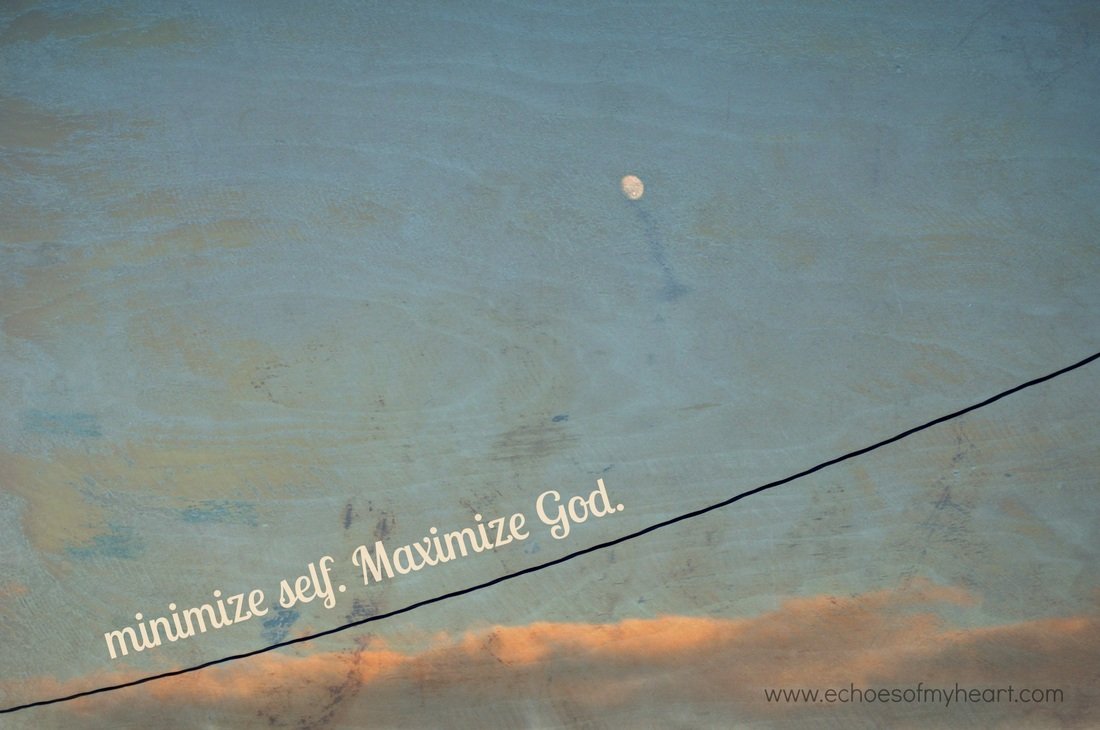 This
Tightly Wound Woman
should learn not to read these challenging, soul-stirring, make-you-think and sweat type of books. But I really do want to learn to be wound up for things that matter.
I have one life to learn how to love like Jesus and learn to let go of all that binds me from living this way.
And so do you.
What about you? How is Jesus' mandate to love irritating, inconveniencing, or interrupting you?
We really don't want to keep living status quo, do we? Let's extend on His behalf, in His strength, by His leading, because we love…because He first loved us and gave His love so that we can truly live and love others.
This is not a guilt trip, it's a gift trip (<— thanks for this Lisa-Jo). For you. For me. May we love the least because we get to, not because we have to.
Interrupted is a story about God transforming a couple in Texas so that they can love the least. It is also a challenging guide for us to ask hard questions, get our hands dirty and give beyond what we feel capable.
I feel nervous yet happy to be interrupted.
Learning to Love,
Katie

P.S. I am dreaming of some of you coming with us to Cambodia! Will you pray about it? My friend Jen (of Adopting Nations) is a part of the leadership for this trip. You can direct your questions over on the REACH International website.
P.P.S Linking-up with Testimony Tuesday and #RaRaLinkup then Woman 2 Woman, Coffee for Your Heart, #TellHisStory and Three Word Wednesday. Even if you don't link-up I hope that you will get to know these wonderful women who host them (Kelly, Holly, Meredith, Holley, Jennifer and Kristin). Come on over and be uplifted.:)