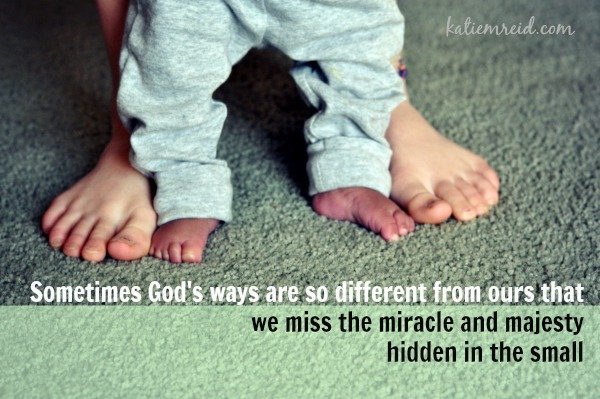 Welcome Readers and #RaRaLinkup Friends! So glad that you are here today.
In bible study we are studying the book of Matthew. The other day I read this verse:
And whoever welcomes a little child like this in My name welcomes Me." -Matthew 18:5
Another version uses the word "receive" in place of "welcome".
This verse convicted me, and caused me to ask, "Am I welcoming, receiving and making room for the child that I am carrying in the womb—the one God has surprised and blessed us with?"
Now, of course I'm excited about this baby, but am I adjusting my home, schedule and life to welcome this little one? Am I filling my calendar as usual or slowing to prepare for what's coming? Am I driving, full speed ahead, or yielding to what's approaching?
You might not be pregnant with a child, but you might be pregnant with an idea, a task or a calling that requires you to make adjustments in your life. You might have been entrusted with something yet aren't stewarding it well. You might have been entrusted with someone yet you are avoiding them.
Are you welcoming what has been brought to your doorstep or going about business as usual?
When we welcome what Jesus brings into our lives it's like we are welcoming Him right in. Receiving those around us paves the way for growth. It is not often convenient but it develops our character and demonstrates our love for others and Christ.
I multi-task a lot and it doesn't usually go well for me. It stirs up frustration, distraction and short-fused reactions.
This year I have been trying to listen more. Within the last week His Spirit has whispered twice, Leave your book in the car. Go with open hands as you meet with that person.
God is always trying to give good things to us, but our hands are too full to receive them."
– Augustine
I want to live with hands that are ready to welcome what God brings. I want to have open palms to receive what He thinks is best. Trust is required to live this way. Surrender is needed to lay down what I'm gripping so that I can take His hand and let Him lead.
Sometimes God's ways are so different from ours that we miss the miracle and majesty hidden in the small:
Do we bypass friendships because we want to be included with the "in-crowd"?
Do we forfeit His best because we are convinced the good is what will fulfill us?
Do we slam the door on humble invitations because we crave the fanfare that important opportunities offer?
For whoever wishes to save his life will lose it; but whoever loses his life for My sake will find it." -Matthew 16:25
What is on the doorstep of your life right now? Are you making room in your heart and schedule to welcome who is coming? Are you making adjustments to receive what He is giving?
Has God brought you a small jewel but you have overlooked it on your way to the big house full of gold?
Has He redirected your steps, down a winding path, but you insist on taking the wide road that feels familiar?
Has He wrapped up a peculiar treasure in the bow of suffering, but you feel entitled to the make-life-easier gadget found on your gift registry?
Let's not neglect the small. Let's not turn away from the tiny. Let's not make light of the little.
I dare say, in God's economy, the small is really the big after all—the least are the greatest, the poor in spirit are blessed, the weak made strong, the lost are found.
Embrace what He has brought to your doorstep, with open hands.
Make room for the small—for it is much indeed.

Add your encouraging post to the #RaRaLinkup below!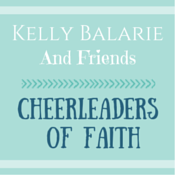 Loading InLinkz ...