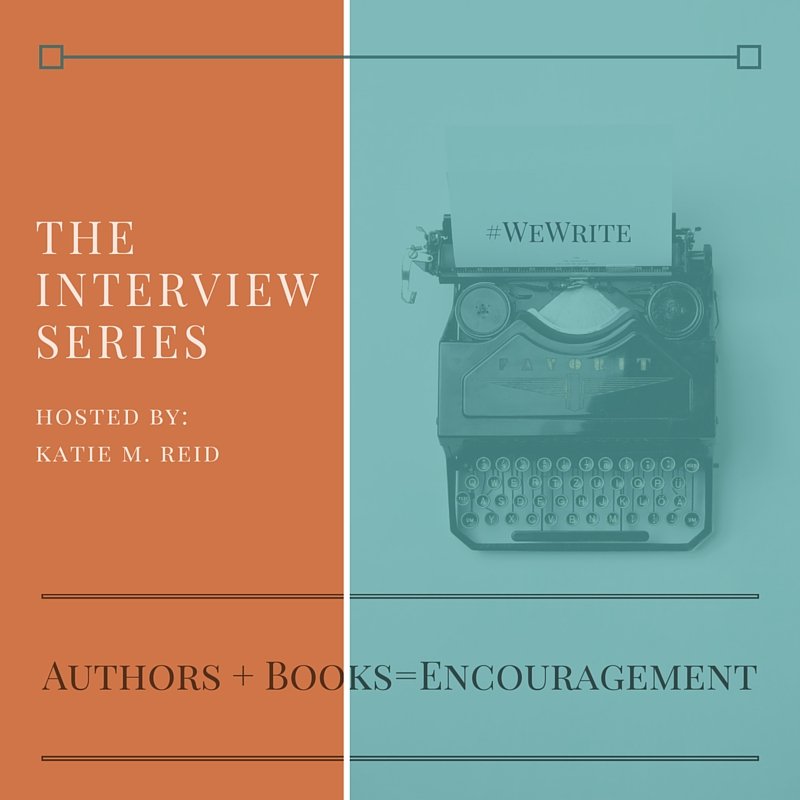 I hope you are enjoying summer! What's your favorite way to unwind during this season? I prefer sitting outside in the afternoon with a good book, sipping on ice tea with lemon.
I'm thrilled to feature a fiction book this time around for the Interview Series. Meet the lovely Kelli Stuart and learn more about her fascinating novel.
Kelli Stuart is a writer and a storyteller at heart. A graduate of Baylor University with a degree in English Professional Writing, and a minor in the Russian language, Kelli has honed her skills in the written word through editing, ghostwriting, blogging, and traveling the world. Kelli is a noted blogger and the writer behind the wildly popular blog Minivans Are Hot.com. She has traveled extensively, constantly honing her craft at weaving words into tales as she experiences life and the world.
In 2016, Kelli will launch two books, both with Kregel Publications. The first, titled Like a River From Its Course, is a historical fiction novel set in World War II Soviet Ukraine, and the second, titled Life Creative: Inspiration for Today's Renaissance Mom, is a non-fiction book co-authored with Wendy Speake, and written to encourage and inspire creative mothers.
Kelli is a noted speaker, sharing her encouraging message to never give up on your dreams and passions with mothers who often feel lost in their mothering tasks. Kelli currently lives in Tampa, Florida with her perpetually patient husband and her four rambunctious children.
Connect with Kelli at kellistuart.com
Interview with Author Kelli Stuart
We'd love to hear a short synopsis of your book:
The city of Kiev was bombed in Hitler's blitzkrieg across the Soviet Union, but the constant siege was only the beginning for her citizens. In this sweeping historical saga, Kelli Stuart takes the reader on a captivating journey into the little-known history of Ukraine's tragedies through the eyes of four compelling characters who experience the same story from different perspectives.Maria Ivanovna is only fourteen when the bombing begins and not much older when she is forced into work at a German labor camp. She must fight to survive and to make her way back to her beloved Ukraine.Ivan Kyrilovich is falsely mistaken for a Jew and lined up with 34,000 other men, women, and children who are to be shot at the edge of Babi Yar, the "killing ditch". He survived, but not without devastating consequences.Luda Michaelevna never knew her mother. Growing up with an alcoholic father, Luda is only sixteen when the Nazis invade, and she's brutally attacked due to her father's negligence. Now pregnant with the child of the enemy, she is abandoned, alone, and in pain. She must learn to trust again and find her own strength in order to discover the redemption that awaits.
Frederick Herrmann is sure in his knowledge that the Führer's plans for domination are right and just. He is driven to success by a desire to please a demanding father and by his own blind faith in the ideals of Nazism. Based on true stories gathered from fifteen years of research and interviews with Ukrainian World War II survivors, Like a River From Its Course is a story of love, war, heartache, forgiveness, and redemption.
Tell us about your history/love for the Ukraine:
I first visited the former Soviet Union when I was 15 years old on a mission trip. We went to Minsk, Belarus, and before I'd even gotten off the plane, I told the leader of the trip that I would be back. He chuckled and patted my arm, and informed me that everyone says that but no one had ever been on more than one of these trips.
The next year, I signed up to go again, this time to Kiev, Ukraine. I went back for a third time as a senior in high school, and when I enrolled in college and saw that Baylor had a Russian program, I immediately signed up as a Russian minor.
I felt an instant connection with that part of the world. I loved the people and the language from the very first day I set foot on the land. I couldn't get enough of the country, the culture, or the food. The Lord had written into my numbered days a love for this part of the world, and now, more than twenty years after that first trip, I can still recall the feeling that washed over me when I looked out the plane window at the grey sky over Minsk.
It felt like home.
It's taken me some time to figure out why the Lord gave me such a deep passion for that part of the world. He never called me into full time missions, and the door to adoption was closed to our family when Russia banned Americans from adopting. But alongside my love for Ukraine, the Lord also gave me a passion for the written word, and for story.
Like a River From Its Course merges those two passions beautifully.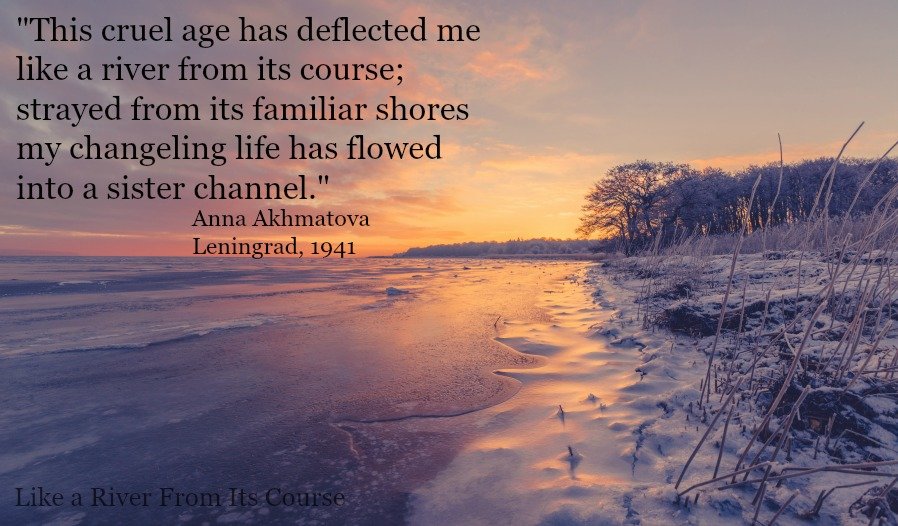 What has been one of the most exciting things about having this book published?
Knowing that all the hard work has paid off. All the late nights and early mornings writing, all the research and promises to friends and family that I wouldn't give up, they're all coming together now in this book.
What was one of the most challenging aspects of writing this book?
Keeping straight the history. There's a lot of misinformation about those war years in the Soviet Union. It's hard to keep straight what is fact, and what is propaganda. I wanted to tell the story as realistically as possible without confusing the reader.
What are some of your favorite tools for developing your characters?
Observation is my favorite. I love people watching, particularly in foreign countries where mannerisms and behaviors are so different from our own. Many of the characters in my book are based off of real people, pieced together from the hundreds of interviews I conducted with veterans throughout Ukraine.
Anything else you would like to share with us Kelli?
I'd love for everyone to read the book and let me know what you think! Reviews are a great way to offer feedback, and I'm thankful for each one offered. You can find more information about the book and the stories behind the novel at http://www.kellistuart.com/books/like-a-river-from-its-course/
Kelly is graciously giving away a copy of her book! Enter the giveaway below:
Like a River from Its Course Giveaway

The contest will run from now until Saturday, July 2nd.
P.S. Get caught up on the rest of the Interview Series and discover great books while you learn more about authors.
Adding this post to the pool of encouragement over on the #RaRaLinkup at purposefulfaith.com