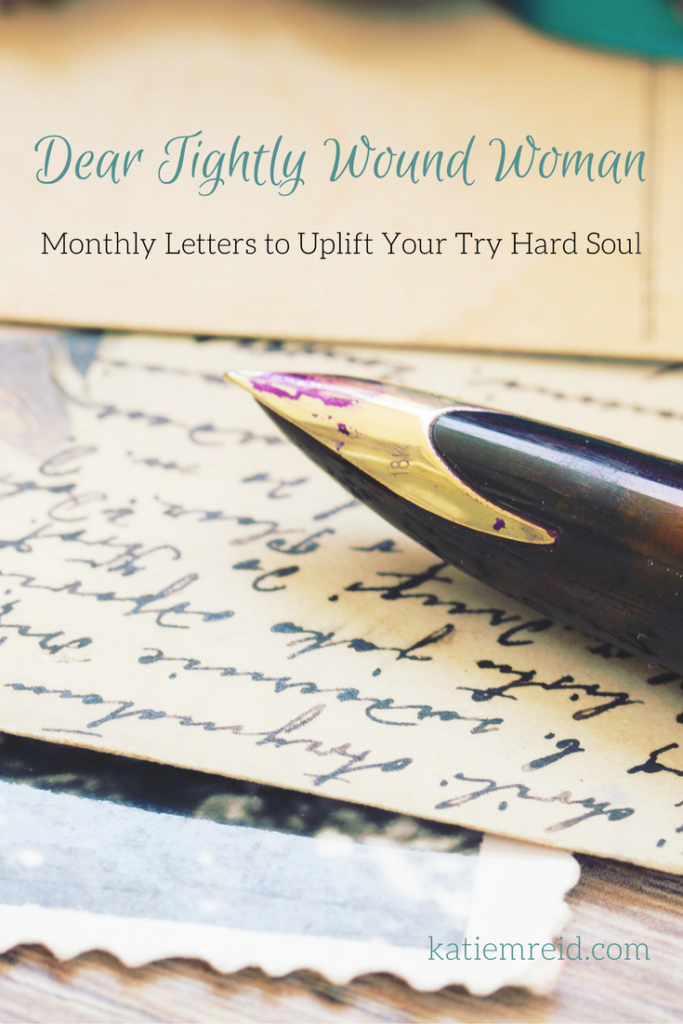 Take a short break from your to-do list and unwind as you read this month's letter to the Tightly Wound Woman.
Dear Tightly Wound Woman:
My love is persistent– not forceful but strong, not demanding but unwavering. I care about you—more than you realize.
I have created you to be both bold and beautiful, both tenacious and gracious.
There is middle ground to be found as you follow My Lead.
It is not weak to follow Me, in fact, it takes a special kind of strength to do so.
Click To Tweet
You are seen.
I am proud of you. I see the way you keep going, keep giving, keep fighting for hope. I delight in who you are and the unique way that you solve problems, care for others, and persist when faced with challenges.
You are not alone.
In a world of trouble, I offer my peace to sustain you. In a world of injustice, I give you My Word as an anchor. In a world that hurts, I am fighting for you. In a world that mocks, I am your defender.
You are known.
When I wove you together, I saw fit to shape you into a women. I placed courage and beauty within you, a spectacular combination.
Whether you are tired or well-rested, bald or draped with flowing locks, large or small, doubting or confident…YOU are adored.
You are created to do great things, lasting things…you are paving the way for those who will follow after you. Lead them well.
Don't throw off femininity. It's a gift the world needs, desperately.
Click To Tweet
Don't despise the way you are put together. It's a reflection of My Glory.
Remember who you are, in light of who I am…
A beloved daughter of an adoring Father.
A one-of-a-kind masterpiece, created to do good works for the Kingdom.
A strong and capable woman who has great influence—even more than you realize.
I love you.
I am with you.
I am for you.
I have proved My commitment to you on the cross. I have given everything to restore you to Myself. I am here and I am not leaving, walking out, or giving up.
Let's go forward, together.
Love,
Me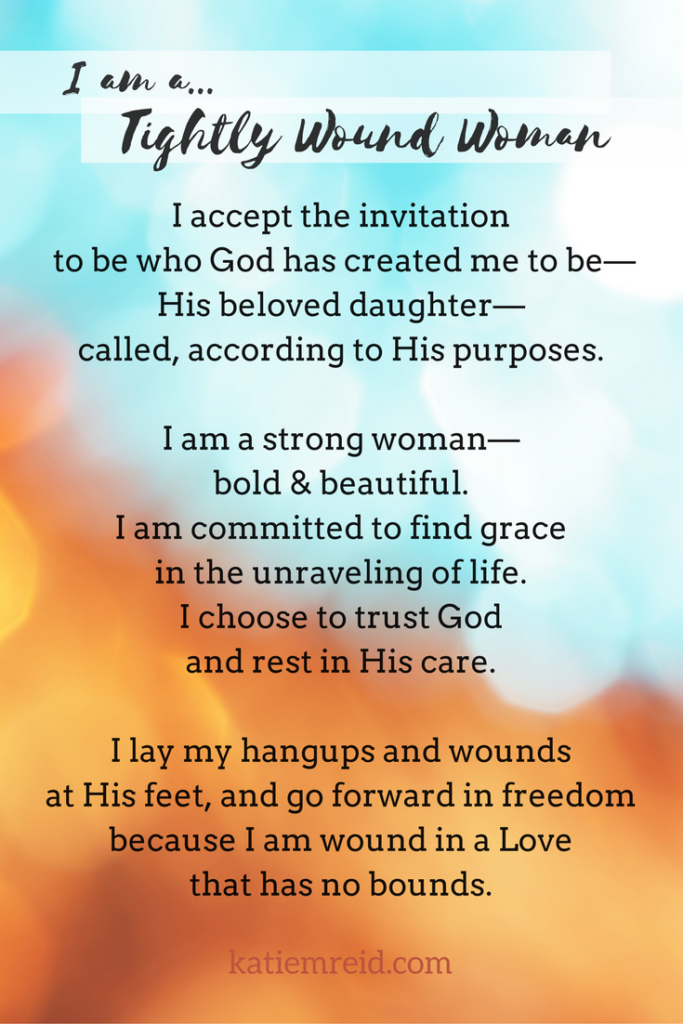 P.S. Access past Tightly Wound Woman Letters.
Subscribe by email (in the top right hand corner) to receive posts for free directly to your inbox.
Join us by linking up your encouragement at the #RaRaLinkup
Save