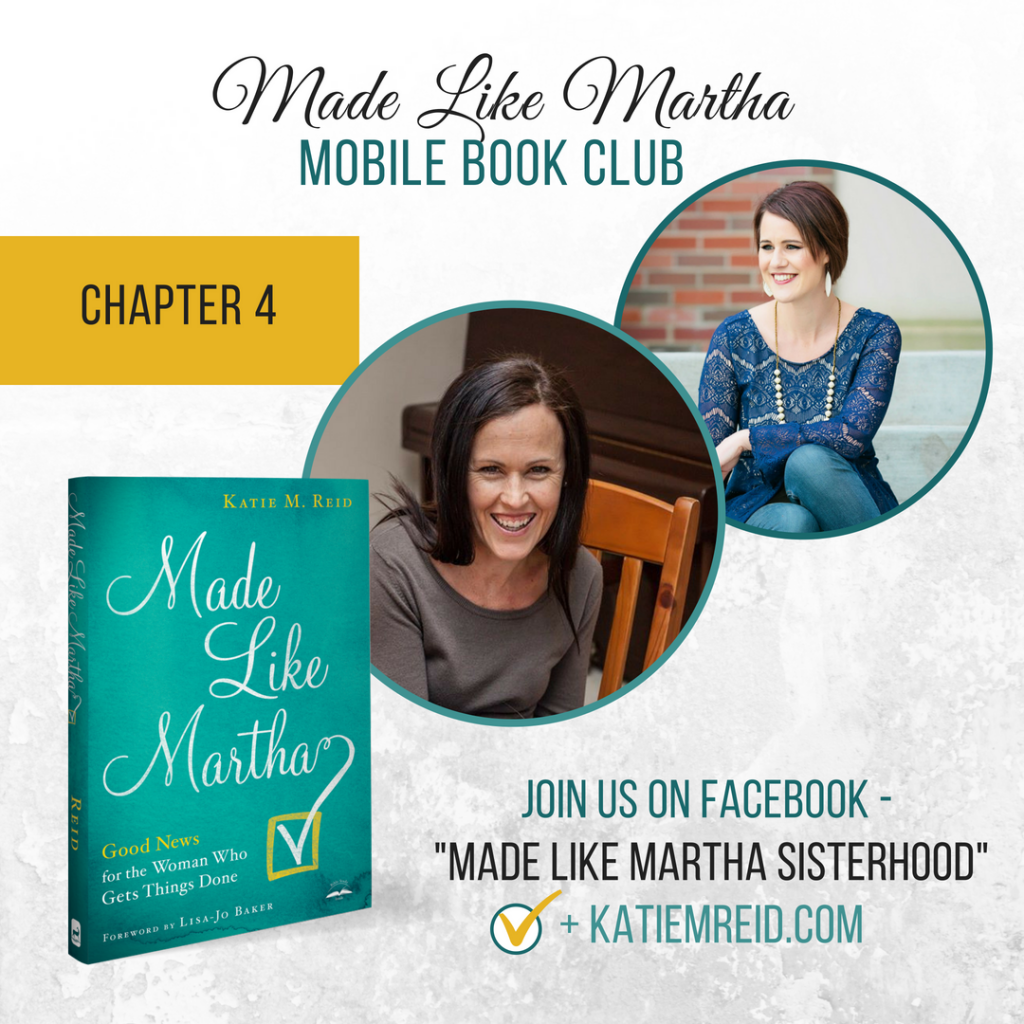 Welcome to Week #4 of the Made Like Martha mobile book club!
We hope you'll join us for the next seven weeks as we dig into this message of grace and freedom. As we discuss each chapter of Made Like Martha, I've invited some of my writing friends to take turns hosting our mobile book club, at their place.
We'll also interact over in the Made Like Martha Sisterhood (Facebook Group), so be sure to join it, if you haven't yet. Today's host will be joining me tomorrow, around 2:00pm EST in our Facebook Group for a live chat about Chapter 4, on Wednesday, August 15th.
We look forward to getting to know you better as we read, chat, and interact.
Disclosure: Affiliate links below. Read full disclosure policy here. 
In case you haven't ordered one yet, grab your own copy of the Made Like Martha (paperback, ebook, or audio version) before next week, since we'll be discussing Chapter 5, next Tuesday.
Our host for this week is the lovely and inspiring, Dalene Reyburn. Dalene lives in South Africa with her hubby and two boys. She is a wonderful writer. Here is my review of her book, Dragons and Dirt: The truth about changing the world—and the courage it requires.
Dalene is also the author of Walking in Grace: 366 Inspirational Devotions for an Abundant Life in Christ and Prayers for Moms: Powerful Prayers to Cover Your Children in God's Blessing and Protection. 
Dalene wrote a beautiful piece that was incorporated into Made Like Martha, on pages 120-121. She is also a featured Modern-Martha at the end of Chapter 9 (on page 159). But today, she is sharing about a theme that is found in Chapter 4.
Book Club Week #4
'I feel so sorry for all the other moms here,' I whispered to my husband from my bed in the maternity ward. I'd given birth to our oldest son via C-section the day before.
'Why?' he asked.
'Their babies are all so ugly. Ours is the only beautiful one.'
I was completely serious. I believed it with all my heart. Our son was – clearly! – exquisite and far superior to the host of garden variety newborns on display in their plastic cribs in the nursery.
I have a ten-year distance now, from that event. I guess I can grudgingly admit that some of those other babies might have been slightly pretty.
But it still startles me when I think back to the immediate and unswerving love I felt for my boy. The ownership. The absolute favour. The lengths I knew instinctively I'd go to if ever he was in danger.
The intriguing thing is, our 3.1kg tiny human had done nothing to earn or deserve the love. And once he had the love, I didn't have to give him instructions on how to keep the love.
He didn't exit the womb with an educational investment fund. His first cry wasn't, 'I promise to unpack the dishwasher!' He didn't bring anything to the table. He couldn't even reach the table.
He just came.
He came naked and needing a wash.
And we just loved him.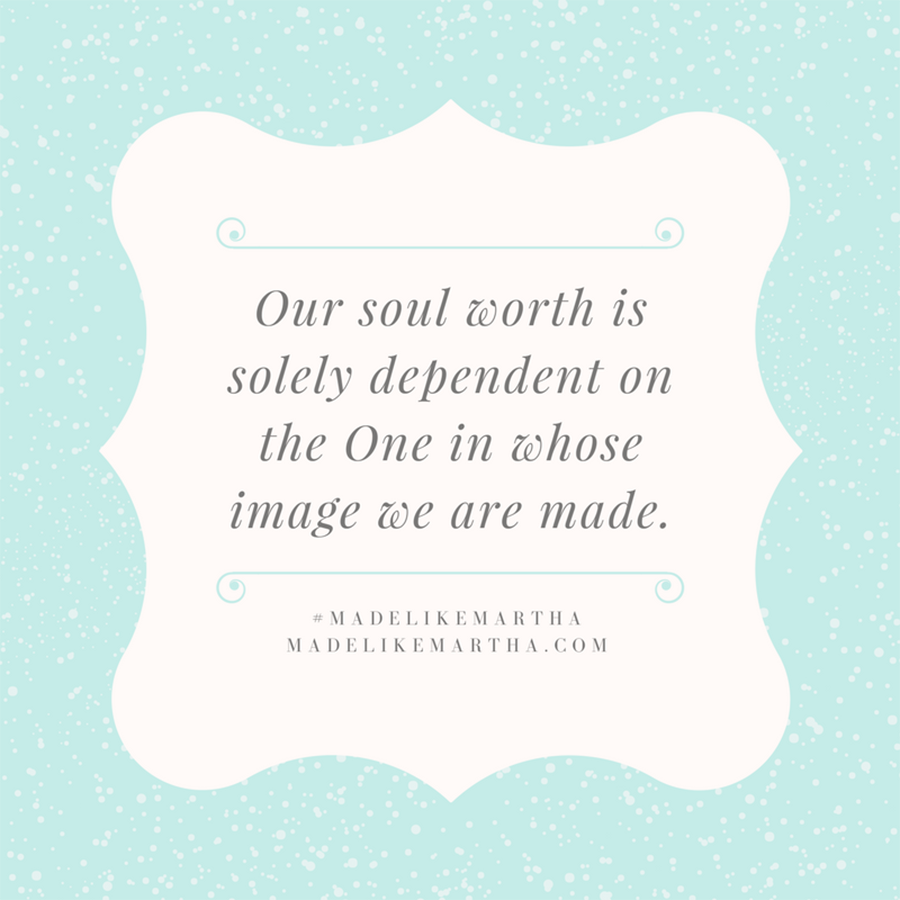 His entry into life came at a cost. He'd caused me pain. And greater pain was coming because in those first days we didn't yet know that he was blind and that the gradient of our lives was about to get seriously steep.
But we weren't scared off by our son's imperfections. They only made us lean closer to provide and protect.
We would have done anything – sacrificed anything – to restore his sight. -@deereyburn Click To Tweet
The same day – the day I felt desperately sorry for mothers of ugly babies the world over – I also said to my husband –
'I want to do it all again! I want another one!'
Another one came, two and half years later, and the experience was equally magnificent and love-infused.
You might also like:
Because You're Stuck and Unstuck by Grace (Guest post by Dalene Reyburn)
Made Like Martha Book Club Chapter 1 (with Vanessa Hunt)
Made Like Martha Book Club, Chapter 2 (with Betsy de Cruz0
Made Like Martha Book Club, Chapter 3 (with Kristin Funston)