Have you ever been disappointed or frustrated with your inability to consistently study the Bible? Reading through the Bible in a year can feel daunting. It can be hard to know how—or where—to start. Perhaps you just need a friend who follows Jesus to help.
Disclosure: Affiliate links are used below. If you choose to purchase through the links, we may be compensated at no additional cost to you. See full disclosure policy.
Listen to the latest episode below, on our podcast webpage, or access Episode #160 on your favorite podcast app.
Show Notes for Episode 160 with Trillia Newbell
Trillia Newbell, author of 52 Weeks in the Word, helps you get excited about reading God's Word this year.
Today's Guest: Trillia Newbell is the author of several books including 52 Weeks in the Word, A Great Cloud of Witnesses, Sacred Endurance, and the children's books, The Big Wide Welcome, Colorful Us and God's Very Good Idea. When she isn't writing, she's encouraging and supporting other writers as an Acquisitions Director at Moody Publishers. Trillia is married to her best friend, Thern; they reside with their two children near Nashville, TN.
Theme Music: "Found" by Lisa Troyer and Dawn Yoder Venture3Media/Circle of Friends
Show Sponsor: Schedule Lee Nienhuis and Katie M. Reid to speak at your next event!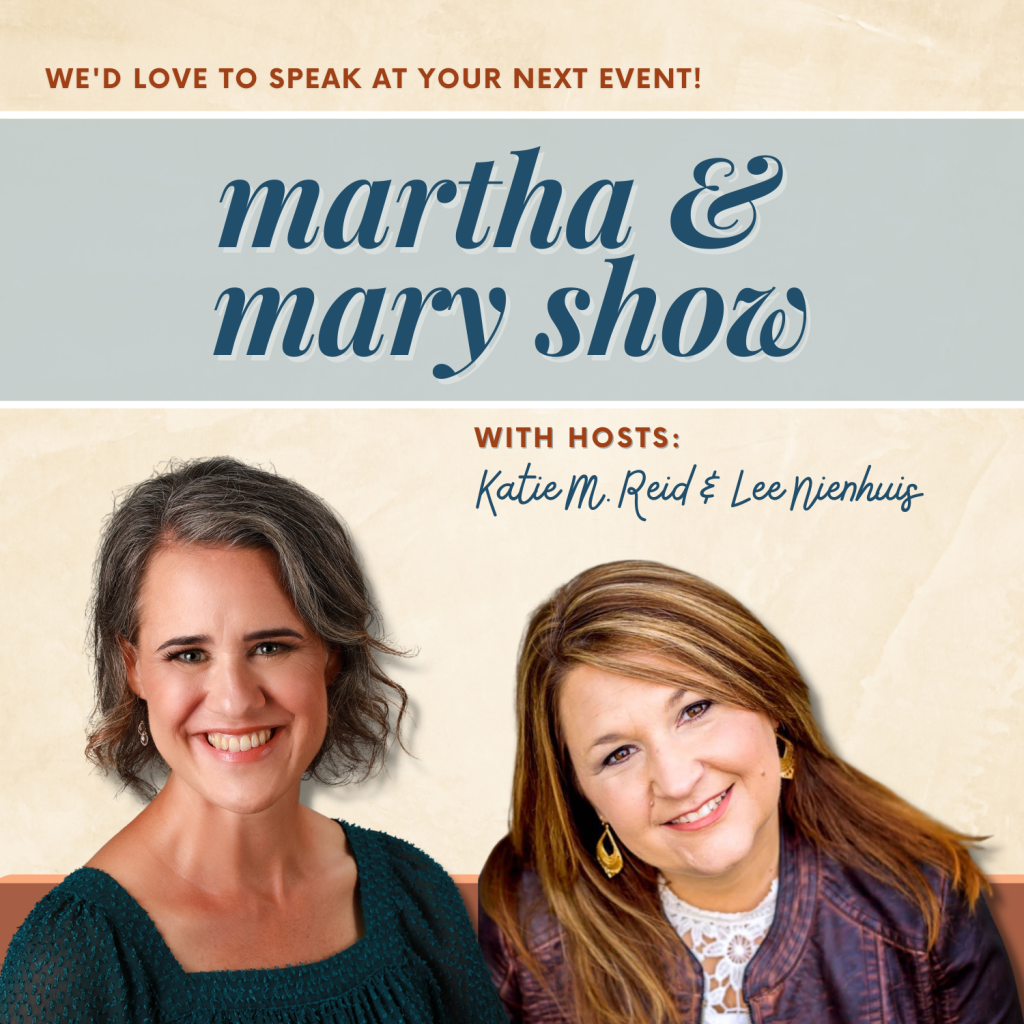 Things We Talk About:
Isaiah, Hebrews, Romans, John, Ephesians and Psalms
Trillia often uses these versions of the Bible during her times of study:
Christian Standard Bible (CSB)
New American Standard Bible (NASB)
English Standard Version (ESV)
What is one of your favorite Bible verses? Trillia Newbell shares two of her favorites on Ep. 160 of The Martha + Mary Show podcast. @trillianewbell #Bible #faith #podcast
Click To Tweet
Bible Study Tools mentioned in this conversation:
Make a list of what you learn about God, Jesus, and the Holy Spirit
Cross-reference (read other Scriptures in the Bible that pertain to the topic or passage you are studying)
Ask who, what, when, where, why, and how
Read the notes in a Study Bible
Reference Bible Commentaries
What is your favorite book of the Bible? Trillia Newbell shares 4 of her favorites on Ep. 150 of The Martha + Marry Show @trillianewbell #marthamaryshow #Bible #faith
Click To Tweet
Connect with Us:
Subscribe to the show and leave a rating and review.