With Valentine's Day right around the corner, I invited our friends, who are marriage strategists, on The Martha + Mary Show podcast to help married couples spice up their relationship. This is a rich conversation full of empathy, laughter, and practical application.
*Disclaimer: My guests and I are not licensed counselors or doctors. Please seek professional help if needed. Also we are talking about intimacy on today's episode so you may want to use headphones if you are around children.
Disclosure: Affiliate links are used below. If you choose to purchase through the links, we may be compensated at no additional cost to you. See full disclosure policy.
Listen to the latest episode below, on our podcast webpage, or access Episode #162 on your favorite podcast app.
Show Notes for Episode 162 with Oliver and Denise Marcelle
Oliver and Denise Marcelle help married couples connect and spice up their emotional and physical intimacy.
Today's Guests: Oliver & Denise Marcelle have been married for 21 years and have 3 children and 1 grandchild. Their goal is to help married couples communicate without frustration and judgment to increase intimacy and build the relationship of their dreams. As authors, speakers, and marriage strategists, they use seminars, coaching, and all forms of social media to equip couples. Connect with Oliver and Denise, here.
Theme Music: "Found" by Lisa Troyer and Dawn Yoder Venture3Media/Circle of Friends
Show Sponsor: Made Like Martha book by Katie M. Reid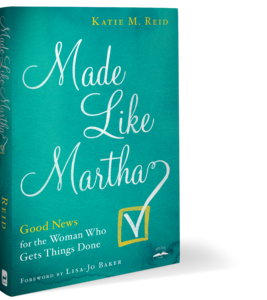 Things We Talk About:
Ask your spouse what they need instead of assuming you know. -Denise Marcelle @DenoliLLC #marthamaryshow #valentinesday #marriage #couples
Click To Tweet
When you get married you don't start out as a championship team. But you start the process of getting there. - Oliver Marcelle @DenoliLLC #marthamaryshow #marriage #couples
Click To Tweet
Connect with Us:
Subscribe to the show and leave a rating and review.