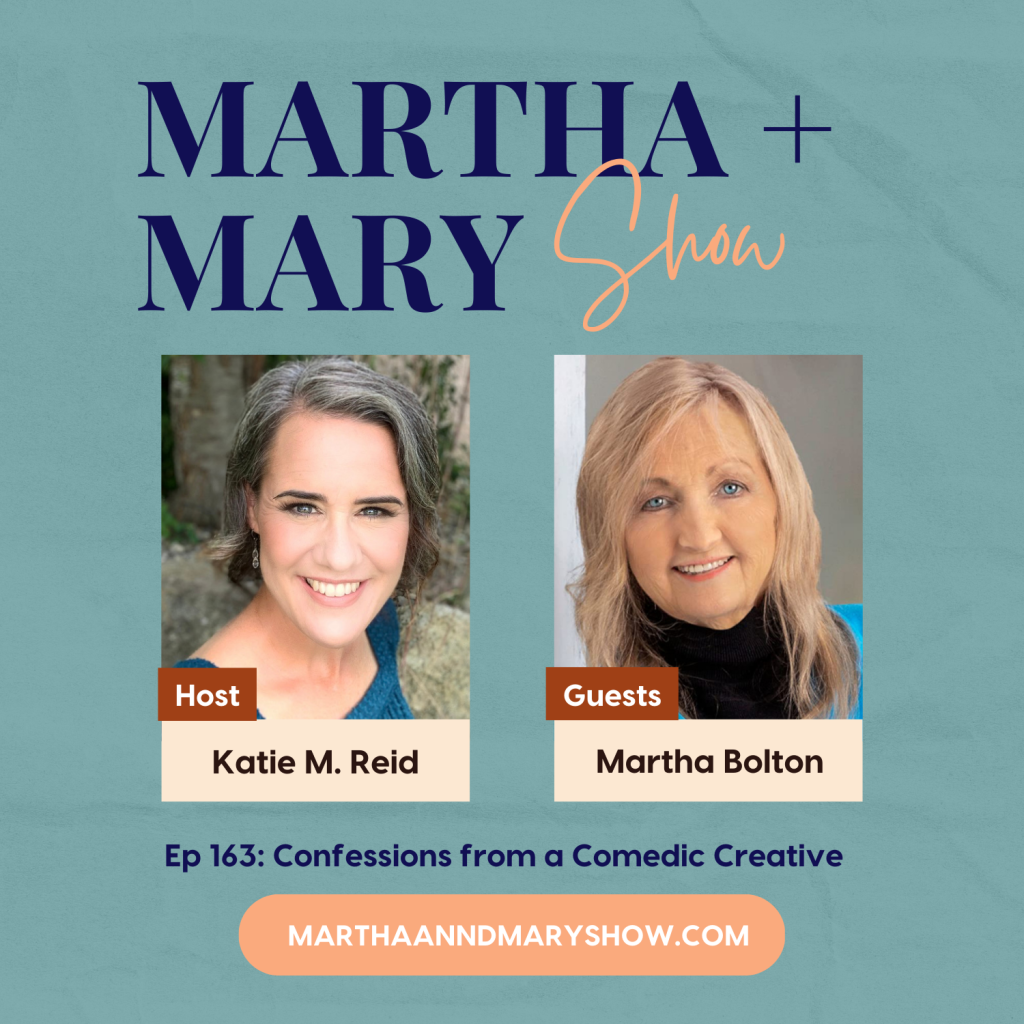 As you may know I am a big fan of laughter and musicals and today's fascinating guest is connected with both of these things.
Disclosure: Affiliate links are used below. If you choose to purchase through the links, we may be compensated at no additional cost to you. See full disclosure policy.
Listen to the latest episode below, on our podcast webpage, or access Episode #163 on your favorite podcast app.
Show Notes for Episode 163 with Martha Bolton:
Comedy writer and creative, Martha Bolton, shares her experiences writing for Bob Hope, Phyllis Dilller and "The Confession" musical.
Today's Guest: Martha Bolton is a prolific author of 88 books, an Emmy nominee (Outstanding Achievement in Music and Lyrics, 1988), a Dove Award nominee (Children's Musical, 1999), and a "with" author on three New York Times bestselling books.  She was nominated for a Writers' Guild Award for her work on the Emmy-winning "Bob Hope–The First Ninety Years." Martha was Bob's first full-time female staff writer and wrote for his television specials. Martha also wrote for Phyllis Diller for many years, crediting Phyllis and Bob Hope writer Gene Perret for launching her Hollywood writing career. 
Theme Music: "Found" by Lisa Troyer and Dawn Yoder Venture3Media/Circle of Friends
Show Sponsor: Inspiration Doula: Schedule a coaching call with Katie to get the help you need to see your creative project through to the finish line!
Life is hard. God is good. And laughter is calorie-free. @MarthaBoltonLOL #marthamaryshow #podcast #LOL
Click To Tweet
Things We Talk About:
Quotes from Martha Bolton: 
Never give up. Logically you could talk yourself out of it. But if you leave it in God's hands He can surprise you time and time again."

No matter what people say, God has the last say."
Keep your mind primed. As soon as you get an idea, write it down! @MarthaBoltonLOL #marthamaryshow #creative #comedy
Click To Tweet
Connect with Us:
Subscribe to the show and leave a rating and review.