Made Like Martha Resources
Welcome, Friend!
Thank you for your interest in Made Like Martha. If you haven't already done so, order a copy of the book here. We'd also love to have you join us inside the Martha and Mary Show Sisterhood (Facebook Group).
As promised, here is access to the resources mentioned in the book and Bible study. We hope these goodies will help you walk in freedom as a doer and a daughter, enjoying what has already been done on your behalf.
Printable Resources for Made Like Martha
Feel free to download or print these (for your personal use only).
Sign-up here for on-going encouragement and fun updates from Katie. Or text the word MARTHA to 33777 to sign-up. 
Bible Study Key Scripture Images
Below are shareable graphics for each of the Key Passages in the Made Like Martha Bible Study.
Lesson One:
Romans 8:28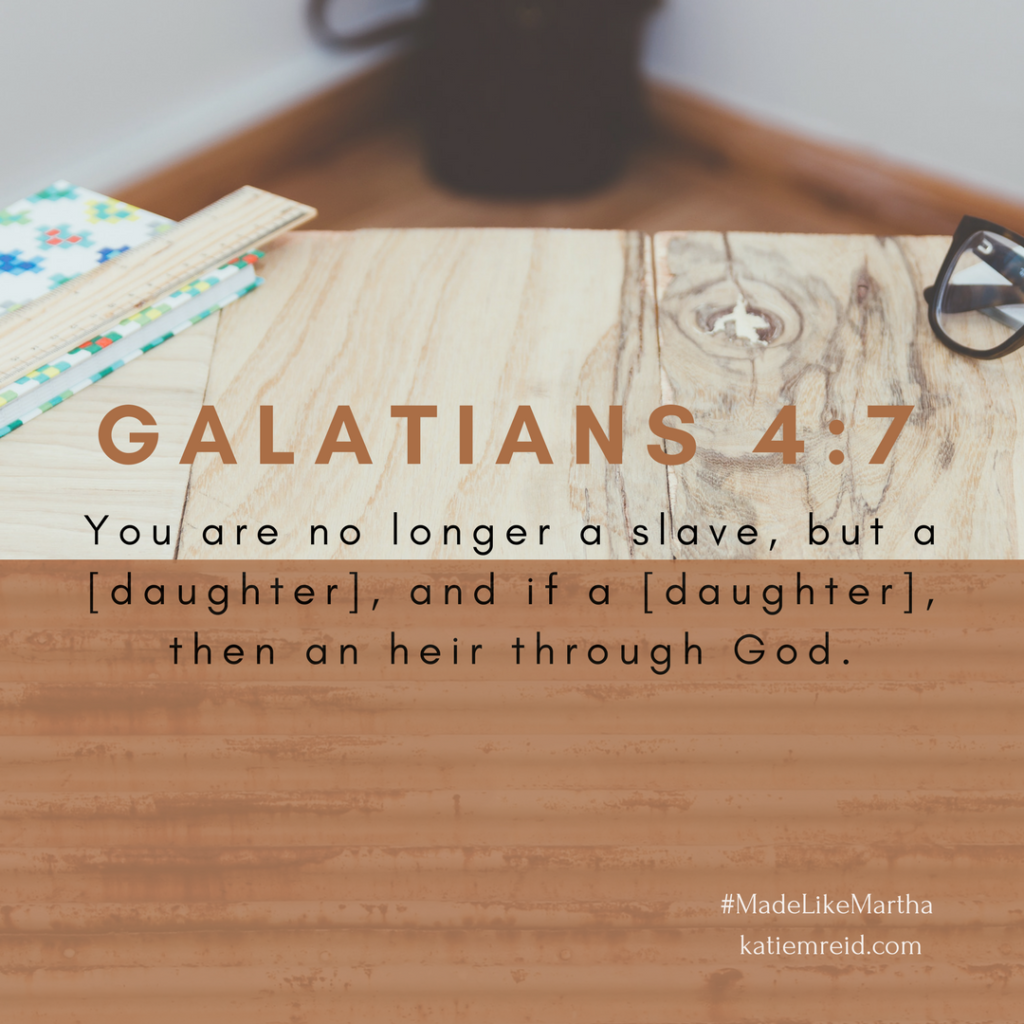 Lesson Two:
Galatians 4:7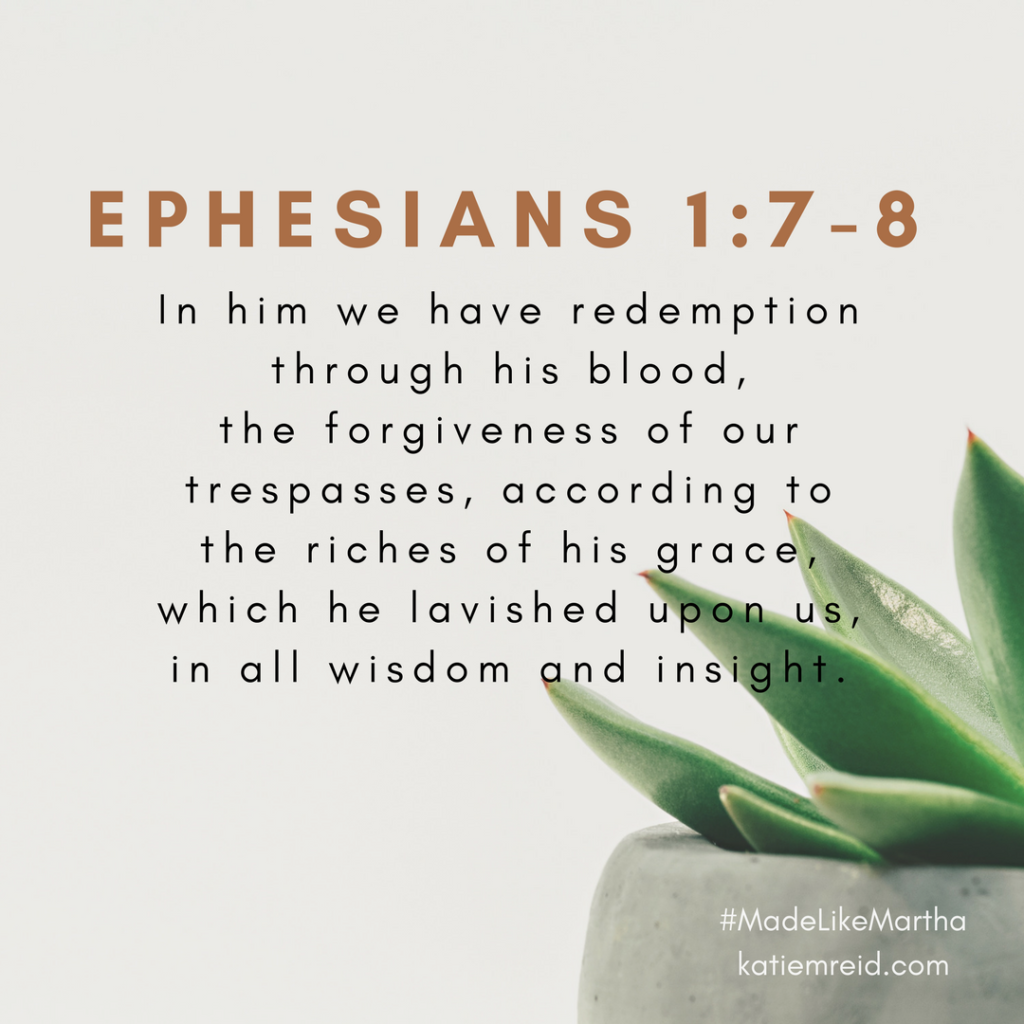 Lesson Three:
Ephesians 1:7-8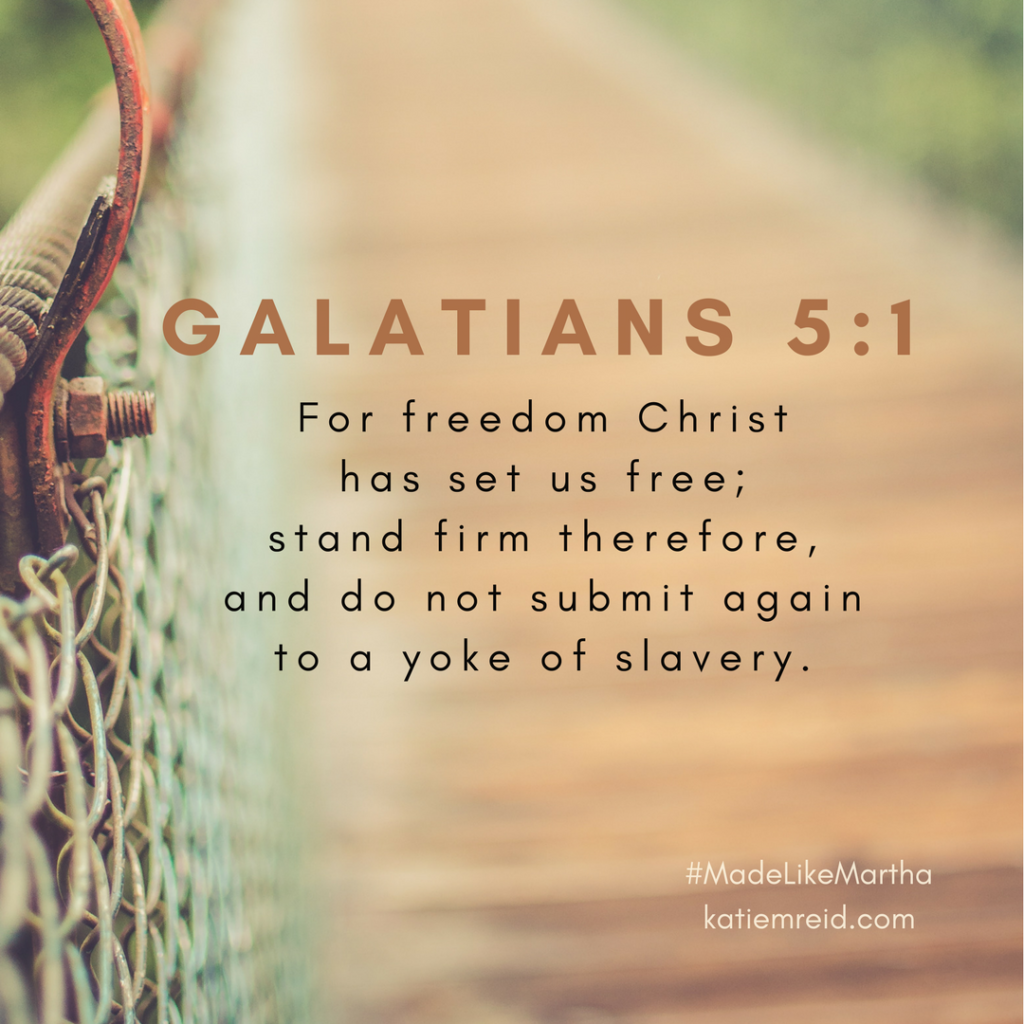 Lesson Four:
Galatians 5:1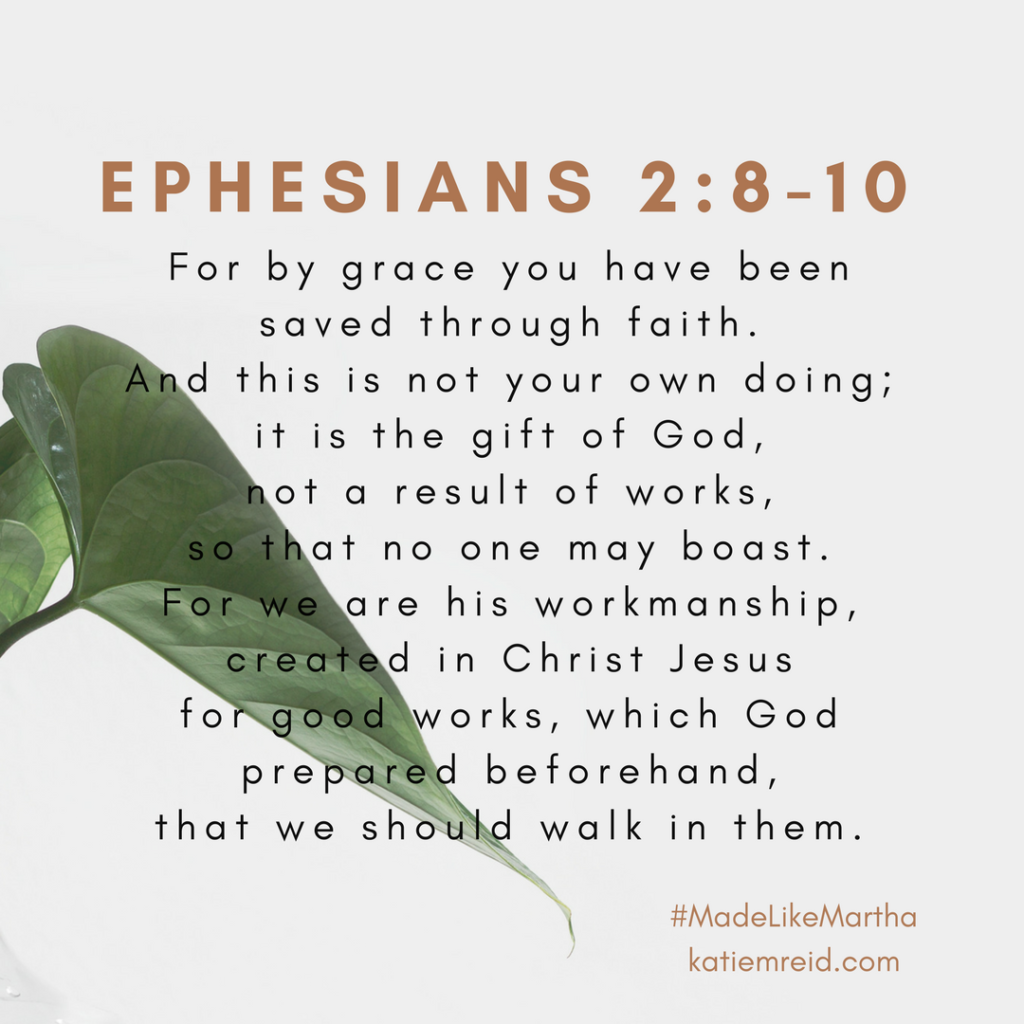 Lesson Five:
Ephesians 2:8-10