If you are not familiar with our giving initiative, it is called Extension 26. It is one of our favorite things about blogging. We encourage you to help support projects and ministries that are doing good around the globe in Jesus' Name.
Let's get wound up about things that impact eternity by give generously each month.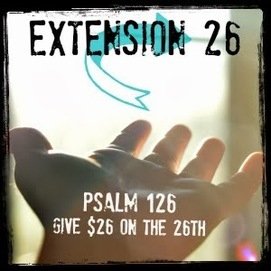 April: I don't know about you, but we get many requests to help others go on short-term mission trips (especially this time of year). We don't contribute to all of them but we were happy to help two people from our church who will be attending the Open Air Campaigners' Sketchboard Evangelism Training. If you don't know what this Sketchboard Training is you really should check it out here.
As a church we have been blessed to be on the receiving end as members have been trained to evangelize using these practical painting techniques; biblical truth comes alive in vibrant colors and easy-to-remember messages. A college student, Samantha, tailored a message around our theme, "Be Brave" for our Cousin Camp last summer and the kids (and adults) were completely engaged.
Click here to learn more about this ministry and how you can help support others through it.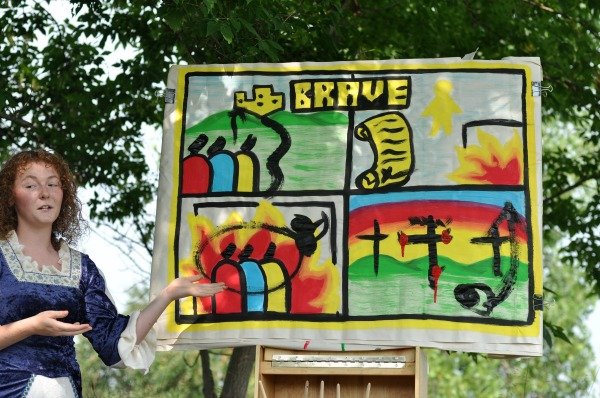 May: As you probably know Nepal was recently impacted by a deadly earthquake. It is an honor to support Coming Alive Ministries this month as fellow dreamer, Jennifer Hand, (also a contributing writer for God-sized Dreams) goes to Nepal to help bring hope and healing to hurting people.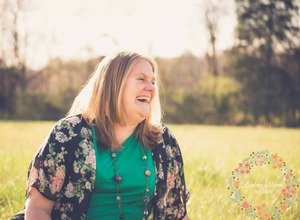 Jenn Hand is a strong coffee drinking lover of Jesus. She has a zest for life and loves to go on adventures with Jesus around the world – often getting lost somewhere along the way! Jenn has been professionally speaking since 2004 and became the Executive Director and founder of Coming Alive Ministries in 2012. She spent two LIFE CHANGING years overseas in South Asia as a missionary and has traveled to many third world countries to share the love of Jesus.
You can find Jenn on Twitter, Instagram and at Coming Alive Ministries.
---
Listen to Jenn's words:
My heart broke when I first heard the news about the earthquake in Nepal. I had lived there for two years and God had given me such a love for the Nepalese people. So many of them need the light of Jesus. To see the damaged streets I lived and walked among in Kathmandu was heartbreaking.

As soon as I heard of the earthquake, I began praying, "God would you have me go?" I speak Nepali and have a Master's Degree in Christian counseling with an emphasis in trauma and spiritual direction. Could God be calling me to go and use these gifts to minister to people in deep need?

God has opened the door and I will be in Nepal for most of May for the purpose of ministering to the emotional needs of so many who have been devastated by this event. I will be working with Nepalese church planters to debrief them and provide training for how they can best minister to the emotional needs of the people around them.

I would be so honored if you would cover this trip in prayer.

Also, if you are able to help cover some of my trip costs, you can give at www.comingaliveministries.com by clicking on the donate tab. Updates will be available on that page as well.

Thank you for your support and for partnering with me in providing hope to Nepal.

Sincerely,
Jenn
Jenn is on her way to Nepal. Let's help relieve the financial burden of this trip by giving generously to her. Let's also remember to lift Jenn up in prayer as she ministers to the hurting there.

P.S. Today is the 30th day of the "40 Day No Sugar Fast" that Wendy and Amber are heading up via the MOB Society. It's not too late to join us. Over the past month God has been showing me how my anger erupts easily and causes unrest in our household.
I am guest posting over at Wendy's beautiful blog today as we discuss sinful anger and God's kindness.
P.P.S Linking up with Kelly for #RaRaLinkup (a special announcement over there today!) and Holly for #TestimonyTuesday.