Here is Banner in front of the Bannerfish sign at "Rain Forest Cafe"
About three days before we left on vacation our youngest kept saying, "What?" every time we talked to him or asked him to do something. We decided to take him to the doctor since this was quite uncharacteristic of him. So glad we did! He had a bad ear infection; poor buddy. He hadn't complained about it. It made us thankful afresh for the gift of hearing that we have been given.
It made us thankful for all the senses….hearing, sight, smell, taste and touch. Darling daughter is studying the 5 senses at her homeschool science class. Last night we treated ourselves to fresh salmon (well, as fresh as you can get living in the Midwest and purchasing it from your local supermarket). Daughter began using her 5 senses to observe the baked fish….it was funny! "I am just trying to see if it smells tender and sweet like I like it" she announced.
Sunshine-head used his sense of touch to feel Lego Einstein's tongue
Last night, way too late, we watched the newly released movie, "Extremely Loud and Incredibly Close". Wow, what a compelling movie. Talk about engaging your senses and heart. Something that stood out to me, somewhat unrelated to the movie, was the phrase "incredibly close". That is what Jesus is to us, incredibly close. There are times I don't feel that way; but it doesn't make it any less true. He is here, wow, what a glorious thought.
The world and its distractions can be "extremely loud" threatening to drown out the incredible closeness of God and the uncompromising truth He proclaims. He loves completely, He is just and holy and understands all we are going through. He understands our desires, our dreams, our fears, our failures…He is incredibly close. Let's embrace that today, let's embrace Him- being fully alive, awake and aware.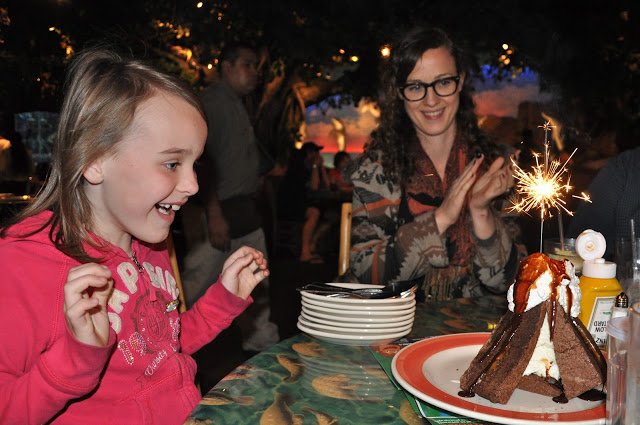 The Rain Forest Cafe was pretty loud- engaging all our senses. Priceless photo of Darling Daughter surprised by her volcano dessert. So glad Auntie and Dan got to be there with us- made our time away even sweeter.
God has made us, putting us together piece by piece (demonstrated by hubby here- who loves to build those Legos as much as the boys)
I could criticize how I look in the picture, or I could just be thankful that God has blessed me with the five senses to experience life full- glasses, crooked tooth, gray hair coming through and all- I am thankful that God sees the heart and invites us to see Him, all around and within.
Thank You Lord for life, for the senses, for truth, for grace. We are alive because of You; help us not to live for ourselves, but entrust ourselves to You- to redeem, to shape, to use for Your purposes- that the world might have HOPE.
I will leave you with the photo entitled, "Beauty for Ashes" or "Hope in Hard Places"- hoping it encourages you wherever you are today…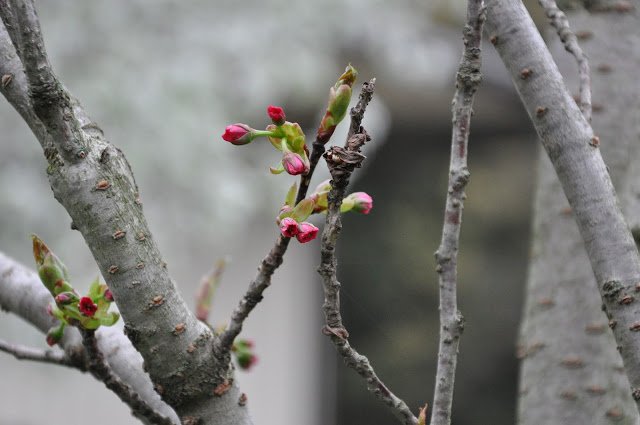 Isaiah 61
The Year of the LORD's Favor
1 The Spirit of the Sovereign LORD is on me,
because the LORD has anointed me
to proclaim good news to the poor.
He has sent me to bind up the brokenhearted,
to proclaim freedom for the captives
and release from darkness for the prisoners,
2 to proclaim the year of the LORD's favor
and the day of vengeance of our God,
to comfort all who mourn,
3 and provide for those who grieve in Zion—
to bestow on them a crown of beauty
instead of ashes,
the oil of joy
instead of mourning,
and a garment of praise
instead of a spirit of despair.
They will be called oaks of righteousness,
a planting of the LORD
for the display of his splendor.
(NIV version, from biblegateway.com)