First of all a shout out and very Happy Birthday to Sunshine Head (one of our sons), my lovely
Writing Sis, Captain Kirk (our bro-in-law), and Sarah (Brian's girlfriend of 20+ years). They are all
varying ages, but were all born on the same great day, October 10th.
Now on to Day #10, another one of my favorite things to talk about concerning my brother.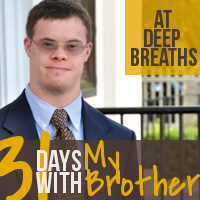 Brian has his own signature phrases that he has incorporated into his vocabulary throughout the years. Some of them have come and gone, some of them we have no idea where they originated, or we can't remember how they morphed into their current state. I love how many people, who have come into contact with Bri, have adopted some of these Brianisms into their everyday talk.
WORD MEANING
Newt No
Yup-puhhh Yes
My Kid Affectionate names for his sisters
My Cutie Pie
Shrimp
Egg
My Gurls
Oh Yahhh Oh yeah (he says this when he is really pumped and usually does an
air guitar while he says it).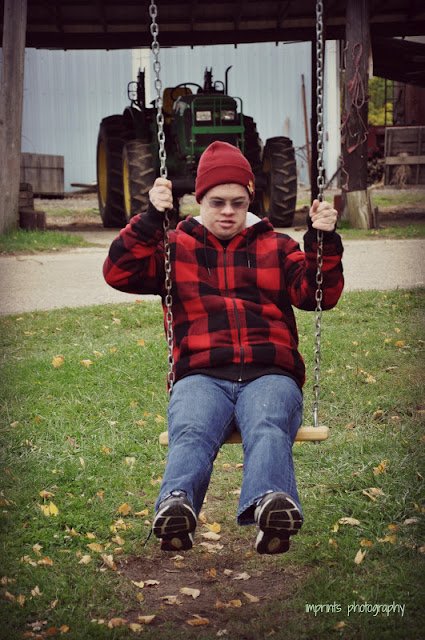 QUOTES

"Honey…Hug me! Suffa! (suffer)" A quote from the musical Bye Bye Birdie.
"Fruit Fruit" I think this phrase came from my dad continually reminding Brian to eat his fruit
at meals.
"I pass" Brian's polite way of say no.
"Well, I'm doing great" He uses this when he feels like someone is upset with him, maybe to
reassure himself.
"Uh uh uh, I'm fine" In otherwords, "No, I don't want to do that."
"How 'bout both?" Brian uses this phrase for times when he would like two different kinds of
things at once, instead of one; like pizza or dessert.

"Here comes the Tickle Monster!" He says this before he is about to attack my kids with tickles.
"It's getting old!" In other words, "Enough of this", "Let's stop doing this, "This is driving me
crazy."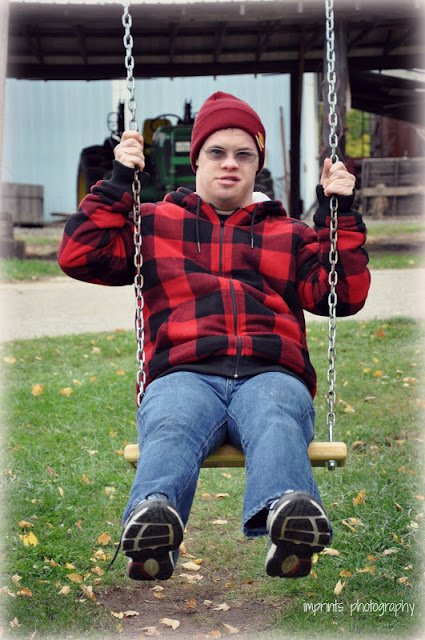 Deep Breaths: What is something in your life that you need to say "newt" to? Seek the Lord and ask Him to give you wisdom on what things to say "no" to and what things to say "yes" to. Is there something you feel like you need to let go of, in order to spend more time on what He has set before you?
I've been thinking about this phrase lately that is printed on a local restaurant's chicken buckets,
"Only one life 'twill soon be past, only what's done for Christ will last"
(excerpt from a poem by
C.T. Studd
).