As I have mentioned before, Psalm 78:4 is our ministry verse. Hubby even has a portion of it tattooed on his bicep…
"We will not keep silent, we will tell the next generation".
Take a few minutes and read the passage below:
Psalm 78:4-8
(from biblegateway.com, NIV version, emphasis added)

1 My people, hear my teaching;
listen to the words of my mouth.
2 I will open my mouth with a parable;
I will utter hidden things, things from of old—
3 things we have heard and known,
things our ancestors have told us.
4 We will not hide them from their descendants;
we will tell the next generation
the praiseworthy deeds of the Lord,
his power, and the wonders he has done.
5 He decreed statutes for Jacob
and established the law in Israel,
which he commanded our ancestors
to teach their children,
6 so the next generation would know them,
even the children yet to be born,
and they in turn would tell their children.
7 Then they would put their trust in God
and would not forget his deeds
but would keep his commands.
8 They would not be like their ancestors—
a stubborn and rebellious generation,
whose hearts were not loyal to God,
whose spirits were not faithful to him.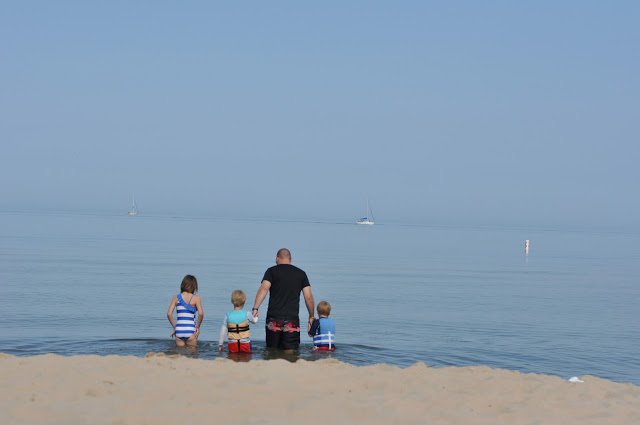 A month or so ago Hubby was telling me how after
Joshua
(from the Bible) died,
"another generation grew up who knew neither the LORD nor what he had done for Israel"
(
Judges 2:10
). Read
Judges 2:6-23
for the details.
Basically, the Israelites had served the LORD throughout Joshua's lifetime, but, after that whole generation has passed, this other generation grows up and does evil in the eyes of the LORD, by: serving the Baals (vs. 11), forsaking the LORD (who brought them our of Egypt, with lots of amazing miracles), and following and worshiping gods of the people around them (vs. 12).
Verse 17b says, "They quickly turned from the ways of their ancestors who had been obedient to the LORD's commands. These ancestors had seen all the great things the LORD had done for Israel (vs. 7). Despite the LORD providing judges to come and save them out of the hands of their enemies (vs. 18), they did not "give up their evil practices and stubborn ways" (vs. 19).
In light of Psalm 78:1-8 and Judges 2:6-23, and the recent death of a local pastor, the idea of legacy and "telling the next generation the praiseworthy deeds of the LORD, his power, and the wonders he has done" (Psalm 78:4) is on my mind and heart.
As believers, it is our responsibility and privilege to tell those around us about what God has done, is doing, and promises to do.
TNT saying he is Moses with his staff in the water. See Exodus 14:13-31 for the biblical account.
We recently received a letter from some college friends (who now live across the sea). It was a very special letter describing how, as the body of Christ, we are all called to do our part; fulfilling our unique roles in the Kingdom. They explained how they had been led to give to families that had adopted. We were blown away by the incredible encouragement and blessing of this letter and gift; it was a very timely and powerful reminder, of: God's provision, the Holy Spirit's leading, and the importance of trusting and obeying.
Most importantly though, this letter and generous gesture, provided a teachable moment for our children- to pause and tell them this great thing that God had done in this specific situation.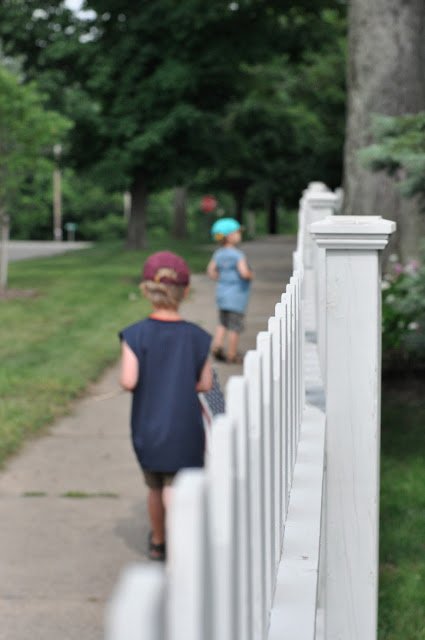 I hope they do not soon forget… because I know I often do. I need to remind myself the great things He has done, and the great God that He is. That is one reason I like to scrapbook, because it helps our family remember what Jesus has done, as we look back and tangibly see His faithfulness… we see His Hand, His fingerprints- how He carried us through hard times.
Deep Breaths:
1. What has God done in your life and the lives of those around you?
2. Tell those around you about it. Start today, by sharing a story of God's faithfulness with those in your path today- not to puff yourself up, but to point to Christ; attesting to His greatness and supremacy.
How will they know unless they are told?
Romans 10:14 "How,
then, can they call on the one they have not believed in? And how can
they believe in the one of whom they have not heard? And how can they
hear without someone preaching to them?"