Welcome to Day #30 in the Isaiah 40 Series!
Isaiah 40:30 "Even youths grow weary and tired, and young men stumble and fall."
Even. Even the youth, those with much more energy and not so much to hold them down- even they grow weary and tired. And they stumble and fall.
I know I did.
There is a lot I like to pretend did not happen in my teen years. A lot of stumbling and falling- due to living for the moment, and for myself. As a recovering perfectionist, I like to sweep those memories under the rug and look the other way.

I was very excited to graduate high school and move on to college, where I felt like I could start over with a clean slate; nobody would really know the kind of person I was before (voted Class Snob, Class Flirt, etc.).
For the most part, my strategy worked, and I had a fresh start in college.
Then, a few years ago, I read John Eldredge's book
Waking the Dead: The Glory of A Heart Fully Alive
. And I realized that by cutting off parts of the person that I was in the past, I was cutting out a piece of my heart and trying to operate without a whole heart. This convicted me; realizing that Christ died for all of me, not just the "decent parts". I also realized that in cutting off this part of me, I was throwing out some good parts with the bad. I needed surgery on those broken places, but not an full amputation.
We all get weary and tired; we all stumble and fall. Allow God to use it, to grow you in dependency on Him and to let your wanderings, weaknesses and sins remind you of your desperate need for the Savior.
James 3:2
"For we all stumble in many
ways.
If anyone does not stumble in what he says, he is a perfect man, able to bridle the whole body as well."
Is there a secret sin in your life? Something that is growing in power, because it is hidden in the dark?
I have been there.
I vividly recall confessing a very ugly sin to my roommate in college. I knew that my choices were wrong, but I was beginning not to care- and this scared me. I cornered my roommate and confessed the specific sin to her. I knew if I did not tell a trusted friend soon, I would just keep sinning in this way.
It was difficult, embarrassing and awkward to blurt out this hidden thing (I don't think my friend knew what to think), but I had to do it.
When I spoke it out and called it what it was, it lost some power somehow.
"For you were once darkness, but now you are light in the Lord. Live as children of light (for the fruit of the light consists in all goodness, righteousness and truth) and find out what pleases the Lord. Have nothing to do with the fruitless deeds of darkness, but rather expose them. It is shameful even to mention what the disobedient do in secret.
But everything exposed by the light becomes visible- and everything that is illuminated becomes light.
This is why it is said: 'Wake up, sleeper, rise from the dead, and Christ will shine on you.' Be very careful, then, how you live- not as unwise but as wise, making the most of every opportunity, because the days are evil. Therefore do not be foolish, but understand what the Lord's will is" (
E
phesians 5:8-17
,
emphasis added)
.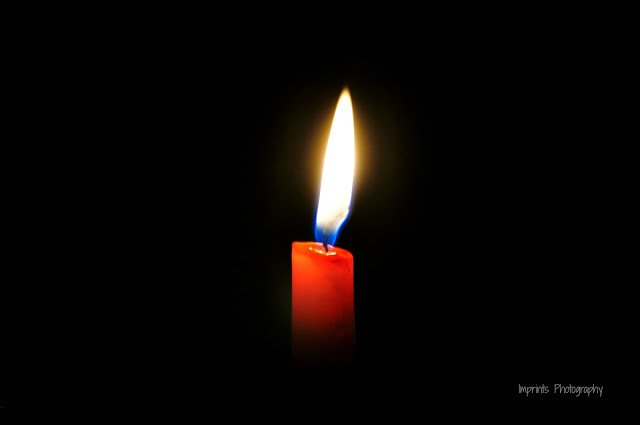 He longs to help us. To meet us right where we are. We do not have to wait until we have it together. Just stop, right where you are, and call out to Him. He forgives. He redeems. He restores.
Isaiah 53:5-6 "But He (Jesus) was pierced through for our transgressions, He was crushed for our iniquities; the chastening for our well-being fell upon Him, and by His scourging we are healed. All of us like sheep have gone astray, each of us has turned his own way; but the LORD has caused the iniquity of us all to fall on Him."
Isaiah 53:11
"As a result of the anguish of His soul, He will see
it
and be satisfied; by His knowledge the Righteous One, My Servant will justify the many, and He will bear their iniquities."
The enemy wants to keep you in the mud; to beat you up while you are down. But, the LORD is the lifter of your head. He is mighty to save. He is present and more than able to do the impossible. Nothing is too hard for Him. Ask for help. He is here; right here in our mess. Jesus lived and died to set us free from the wages of sin- which is death, and to give us new life, in Him. Turn, return, and live this life, this one life, for His glory; you will not regret it!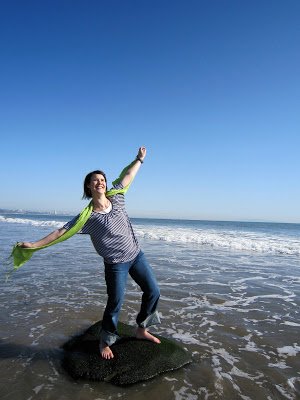 Psalm 40:1-3
"I waited patiently for the Lord; he turned to me and heard my cry.
He lifted me out of the slimy pit, out of the mud and mire; he set my feet on a rock and gave me a firm place to stand.
He put a new song in my mouth, a hymn of praise to our God. Many will see and fear the Lord and put their trust in him" (
emphasis added
).
Deep Breaths:
2. Read
Ephesians 5
and ask the Holy Spirit to illuminate a verse to focus on and apply today.
3. Is there a secret sin that you need to bring to light? Ask the Lord for guidance and wisdom; be free and live forgiven.