Welcome to Day #5 of the Isaiah 40 Series!
Isaiah 40:5 "Then the glory of the LORD will be revealed, and all flesh will see it together; for the mouth of the LORD has spoken."
Over the last two days we have looked at verses 3 and 4, from Isaiah 40. With those in mind, turn to
John 1.
Here we see Jesus' cousin, John the Baptist, explain that he (John) is the voice calling out; preparing the way for Messiah. John quotes some of Isaiah 40 in John chapter 1. Could it be that this "glory of the LORD" (in Isaiah 40:5) is referring to Jesus?
John 1:14
says, "The Word of became flesh and made his dwelling among us.
We have seen his glory, the glory of the one and only Son, who came from the Father
, full of grace and truth" (emphasis added).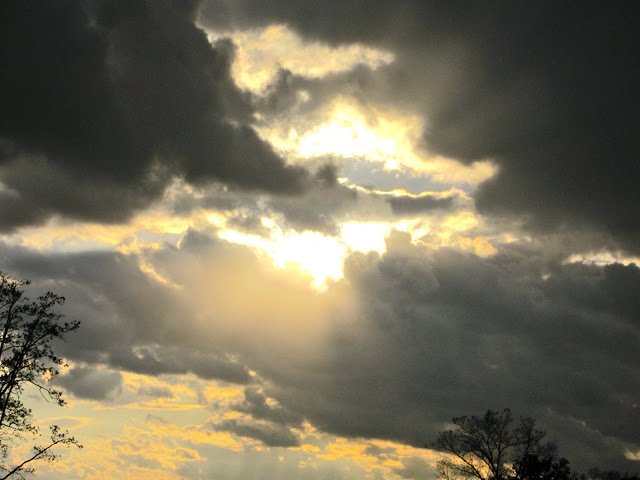 Let's look at another verse in Isaiah:
Isaiah 46:13
"I bring near My righteousness, it is not far off; and My salvation will not delay. And I will grant salvation in Zion, and My glory for Israel."
Isaiah 40:5 says that the glory of the LORD will be revealed, and all flesh will see it together. "All" is an absolute kind of word. Read the following verses and see how they shed more light on this thought:
Isaiah 45:22-23
"Turn to Me and be saved,
all
the ends of the earth; for I am God, and there is no other. I have sworn by Myself, the word has gone forth from my mouth in righteousness and will not turn back, that to Me
every
knee will bow,
every
tongue will swear
allegiance"
(emphasis added).
Philippians 2:5-11
"In your relationships with one another, have the same mindset as Christ Jesus: Who, being in very nature God, did not consider equality with God something to be used to his own advantage; rather, he made himself nothing by taking the nature of a servant, being made in human likeness. And being found in appearance as a man, he humbled himself by becoming obedient to death- even death on a cross! Therefore God exalted him to the highest place and gave him the name that is above every name,
that at the name of Jesus every knee should bow, in heaven and on earth and under the earth, and every tongue acknowledge that Jesus Christ is Lord, to the glory of God the Father"
(emphasis added).
Jesus has come, and will come again. As
Hebrews 9:27-28
reveals, "…it is appointed for men to die once and after this comes judgment, so Christ also, having been offered once to bear the sins of many, shall appear a second time for salvation without reference to sin, to those who eagerly await Him."
Isaiah 17:7 says, "In that day man will have regard for his Maker, and his eyes will look to the Holy One of Israel." Let's choose to regard our Maker now, to honor Him in our thoughts and deeds- to keep our eyes fixed daily on Him; the Holy One of Israel.
There is a line from the song,
From the Inside Out
, that says, "Everlasting, Your light will shine when all else fades. Never-ending
Your glory goes beyond all fame
. And the cry of my heart is to bring You praise, from the inside out, Lord my soul cries out."
In our culture, and in our hearts, we often seek our own glory and fame. But, in Isaiah 40:5 and in these verses we begin to see Who deserves the glory and Who will receive the glory. Jesus! I love how Revelations 21 lays out what will be found in the the new heaven and new earth. In the spectacular city, the new Jerusalem, will be beauty and majesty beyond compare, "And the city has no need of the sun or of the moon to shine upon it, for the glory of God has illumined it, and its lamp is the Lamb. And the nations shall walk by its light, and the kings of the earth shall bring their glory into it" (Revelation 21:23-24).
Do you see this King of Glory? Do you know Him personally? There will come a time when every knee will bow and acknowledge that He is Who He says He is. Are you eagerly awaiting His return? "For He was foreknown before the foundation of the world, but has appeared in these last times for the sake of you who through Him are believers in God, who raised Him from the dead and gave Him glory, so that your faith and hope are in God" (1 Peter 1:20-21).
Deep Breaths:
2. Have you decided friend? Have you decided what to do with Jesus? While it is still called today, please decide. The glory has been revealed- the mouth of the Lord has spoken. Jesus is full of grace and truth. Here is His grace. Here is His truth. Set before you today.
3. Take a moment to bow- to bow before the One who speaks; Who speaks to our hearts even now. Thank Him for who He is. Acknowledge His presence- His glory. Take a look around; He is speaking.