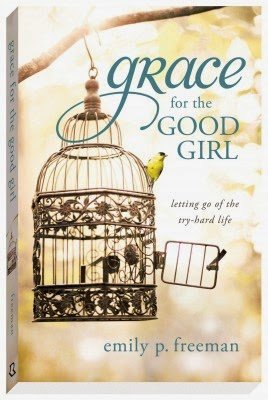 Grace for the Good Girl by Emily P. Freeman came highly recommended by my blogging friends Amy and LeeAnn. I have to admit I was nervous to read this book. It contains similar themes to the book I am writing and therefore, I was worried that, after reading it, there would be nothing unique left to say on the subject of "the try hard life." I am so glad I didn't let that insecurity stop me from reading this excellent book.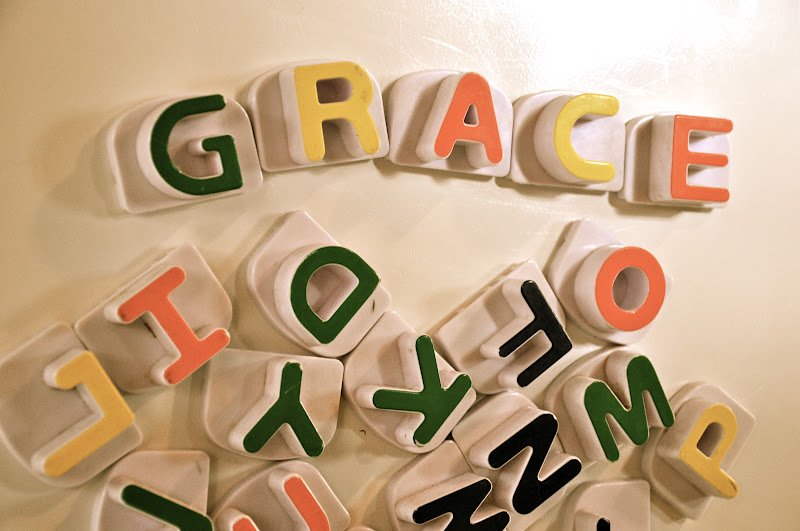 Hubby laughed at me as I verbally reacted to this book, Oh! Oh man. Mmmmhmm. Wow. And lots of Me too. I do not know Emily personally, but I get her. She gets me. This statement has stuck with me, "The cross gives us permission to sit down on the inside because we have a God who knows what he's doing." She continues, "Allow him to look beyond the girl-made hiding places you have so carefully constructed. I know it goes against all the words the world says is admirable: self-reliant, capable, strong, and resilient. But I am in desperate need of a source outside of myself. And so are you" (pg. 14).
I pride myself in being an open and fairly transparent person, but this book called me out. Called me out of hiding. I have yet to completely respond to that call, but at least I know now that I have a protective veil, a mask, that I have constructed to protect and try to keep me safe…and it needs to come off. There is a part of me that does not trust, that does not want to yield fully, so I keep the veil on for perceived safety.
In this candid confessional and authentic exhortation, Emily helps "good girls" identify areas in which they hide behind, like: good performance, spiritual disciplines, strength and responsibility, etc. She identifies the problems we face and then clearly points us to the One who can find us and can set us free. I underlined a lot in this book. It is a type of manual for this "try hard" girl who strives to "do" and isn't sure how to just "be".
I am thankful that there is a book like this out there. I also hope that, God-willing, my book makes it out on the shelves someday, and serves a compliment to this well-written guide of grace for good girls. Speaking of insecurities about writing something that has already been written, check out this great post from Emily.
I am excited to sit under Emily' Freeman's instruction this summer at the She Speaks Conference. Thank you Emily for your labor of love in writing this book. It is a needed addition to my library and one that I will be referring back to again as I slowly learn how to "let go of the try hard life."
Read Chapter 1 of Grace for the Good Girl here