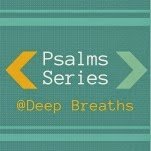 I am grateful for Jeannette stepping in and contributing to this series. It has been amazing to see God work and move through Jeannette as she walks out her faith, especially through this most recent season.
Jeannette blogs over at Pierce Productions. She has been married to Adam for almost fifteen years and is a full-time mother to 4 children ranging from 2-12 years old. About seven months ago Jeannette was diagnosed with Stage IV metastatic breast cancer. Since being diagnosed she is learning how to lean on God more than ever before and to praise Him through everything. She tells me that's why this Psalm Series is dear to her heart as she is learning the importance of praising and trusting God through everything, both great and small.
Read Psalm 127

Psalm 127 was either written for Solomon by his father, King David, or it was written by Solomon himself. Either way, it shows me, and I hope you, that God should be welcome in the small and big details of our lives, He loves us, and He wants to bless us.
As I read Psalm 127:1 I found myself nodding in agreement, "Unless the Lord builds the house, the builders labor in vain. Unless the Lord watches over the city, the guards stand watch in vain." I have found this to be true in my own life. I know that when I try to control and do things my own way, there is always something missing. It isn't quite put together the best way. However, when I put God first and truly allow Him to be more than just a quick prayer and thought in my day, things fall into place and I find myself at peace despite the circumstances that arise.
My dad was a Master Carpenter and worked for a company that bid on many kinds of buildings. But one thing they all had in common was that the foundation had to be built in such a way that, no matter what kind of weight from tresses, beams, block, drywall, wires, etc. were added on top of the foundation, it would hold strong. It is the same for us, when we make God our foundation, even when our lives creek and shift, God is there to help us through.
If we build our lives without God, all the work we put into it, no matter how much we do, will not be strong enough, and will be in vain. Christ needs to be the center of our everyday lives, not just our Sunday or Wednesday lives, when we might be with other Christians. It is important for us to have more than just a religion; we need to have a relationship with Jesus.

God loves us so much that he had things planned out meticulously even when He created the world. After creating everything in six days, He made sure to take a day of rest as an example for us to follow. Psalm 127:2 "It is useless for you to work so hard
 from early morning until late at night, 
anxiously working for food to eat;
 for God gives rest to his loved ones" (NLT).
We are not to work so hard that we are up too late or too early in order to do work. God created our bodies to need rest. As a full-time mom, the definition for being a workaholic is slightly different than if I was going to a place of work. For the longest time, I tried to go to bed at a reasonable time. But, I found myself staying up far too late and then unable to put my best foot forward when it came to spending time with God, with my husband, my family, taking care of myself and the children's ministry I work with, among other things.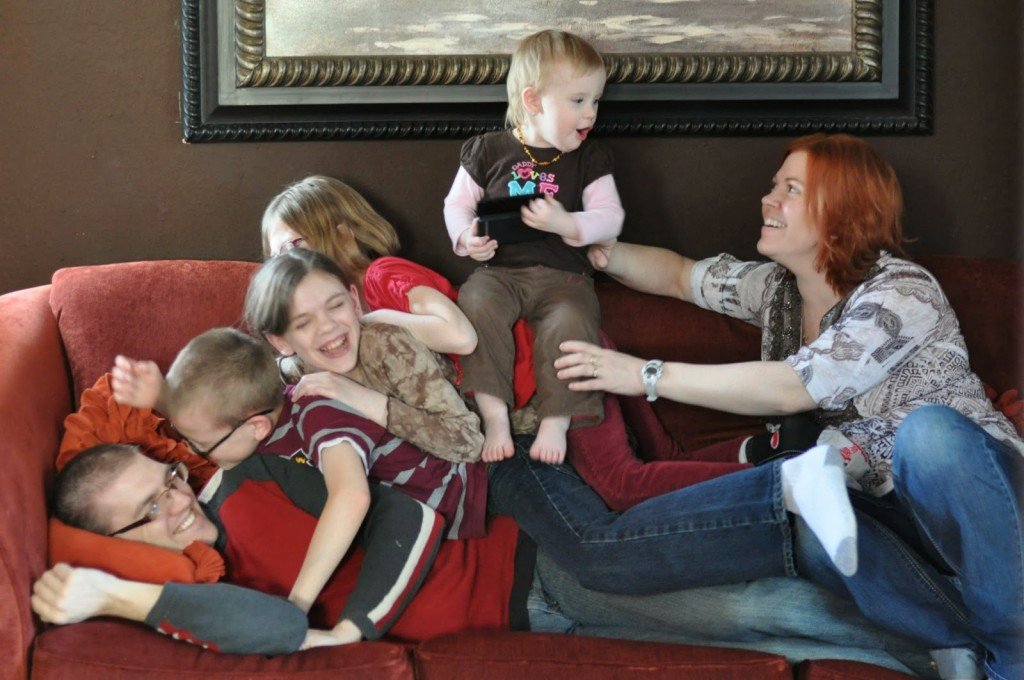 I do not work for food to eat in the sense that I make money to help the family out (my husband gets the actual paycheck). However, I need to be at my best in order to pay the bills on time so we do not incur late fees, which are a waste. I need to take time to plan meals for my family so that everyone is nourished and our grocery bill is within our family budget. I was spending too much time online, watching TV, reading, crafting, etc. and I was being wasteful and not allowing my body to rest.
While none of these things are necessarily bad, I found that they were taking away from what God had placed on my heart to do and be. 1 Corinthians 10:23 comes to mind. "Everything is permissible – but not everything is beneficial. Everything is permissible – but not everything is constructive. Another word to put in for constructive would be edifying. I was convicted of this, and had kept my bedtime reasonable, but, when I felt I wasn't getting enough 'me' time, I stayed up late to get it.
However, when I was diagnosed with breast cancer in October 2013, things had to change. I started making myself go to bed by 10pm each night because I found that I hurt less the next day when my body was able to rest and I could do more in the day. That was super important to me and still is. I know God loves me. He told me so in many verses in the Bible and He has always provided for our family what we need. So instead of staying up late, I have been working lately to make a family binder to be more organized so that it takes less time to keep our home running smoothly and to keep everyone and everything on track. I am definitely a work in progress!
As I work on things, I know that I am creating more time to spend with God- listening to teachings while washing the dishes, doing laundry, or making my binder. I have time to play with our 2 year old during the day and though I'm not quite on top of the meal thing yet, I have some things in place to help me reach my goal soon. I think it's pretty cool how God thought of so many things that we might do or encounter over the course of our lives and He gave us a blueprint in His word so that we'd have the best path. Just as my husband and I desire the best for our children, God desires the best for us, his sons and daughters. I really LOVE and appreciate that!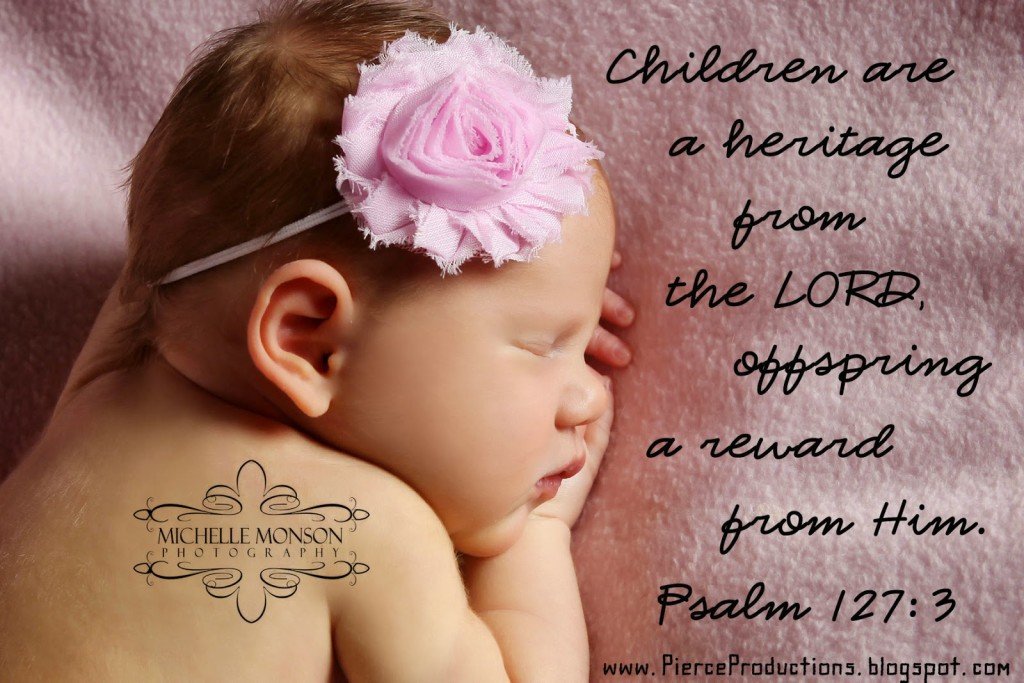 Photo Credit: Michelle Monson Photography
Psalm 127:3-5 "Children are a heritage from the Lord,
 offspring a reward from him.
 Like arrows in the hands of a warrior
 are children born in one's youth.
 Blessed is the man
 whose quiver is full of them.
They will not be put to shame
 when they contend with their opponents in court."
God has used many parental experiences to teach me lessons of His love and to mold me into who He wants me to be. I am thankful each day, even the difficult and trying days, that I am a parent. These lessons have helped me trust God in times that I might question my faith and the outcome. They have brought me supernatural peace, and given me greater appreciation for my mom and dad. I truly believe that children are a gift from the Lord and that they are a reward.
My husband and I enjoy watching Lord of the Rings. Legolas, an elf and master bowman seems to have an unending quiver of arrows. As an archer, his strength is using his bow, and having the right ammunition (his arrows) is extremely important in battle. Verse 5 says that a man with a full quiver of children is blessed and will not be put to shame. In my experience, a child usually chooses to take sides with their parents. For example, when it comes to children choosing a team to cheer for whether it be football, basketball, or some other sport, they usually choose the team that their parents are cheering for. They become a team of cheerleaders, together. In our current situation our children have been by our side, working as a team to get chores done, help each other out, and be supportive (most of the time) as we walk this journey together. I attribute my desire to work as a team to my parents for playing a huge role in how I do things because of how they raised me. Of course my husband gets some credit because he is very supportive and a strong leader of our family. But I especially credit God with his unconditional, never-leave-me kind of love.
I urge you to allow God to be involved in every part of your life. God loves me, He loves you, and He desires for each of us to have a very personal relationship with Him each and every day. Please invite him to be the strong foundation of your life, it will be worth it!
Growing in Grace,
Jeannette
Deep Breaths:
1. Reread Psalm 127, which verse is especially meaningful to you?

2. I found myself feeling quite convicted several times throughout Jeannette's reflections. Were you? Talk to God about those things He might have pricked and ask for His help in making positive, lasting changes.
3. If you haven't seen this yet, please take the time to view it. This is a video of Jeannette's oldest daughter telling people how to become a Christian for a school project. Here is the heart-warming story behind the post.