"For it is by grace you have been saved, through faith–and this not from yourselves,
it is the gift of God–  not by works, so that no one can boast" (Ephesians 2:8-9).

So I'm writing a book.
It's about control.
But its also about finding grace in the out-of-control moments of life.
Finding grace.
Bumping into this strange and extravagant, yet completely practical and necessary gift.
Stumbling upon
unmerited favor.




I struggle to forgive little wrongs, even though I have been forgiven of much
.
I let hurt words fly and sting, even though You speak love words over me.
I ignore the promptings to still and rest, even though I know the freedom those words can bring.



Grace finds me.



When I flounder, fall or fail, Your mercy prevails.
When I miss it or mess up, Your love is still enough.
When I fear, fret or freak, Your grace covers my weak (and my week).

Grace, oh such grace.
I do not deserve it.
I am not worthy to receive it.

Yet, You give. And then You give some more.

I do not understand it. Yet, I am eternally grateful.


Each day, may this be said of me…




"I'm breathing in your grace, and breathing out your praise."*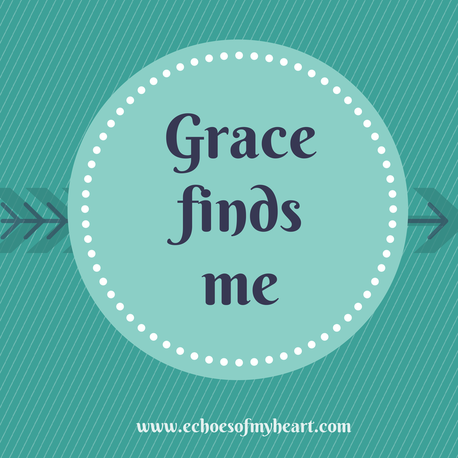 I c
an't think of a better way to end than with this song
*Your Grace Finds Me.
Worship the One who gives and gives
grace upon grace
.