Linking-up with Kate

and the

Five Minute Friday

crew for sacred whispers about the One who holds us together when we fear we may fall apart.




Join this compassionate group of writers as we pour out our hearts for five minutes. Lean in close, this week's word is Whisper. Let's write as we call out for Him to right the wrong in this world and within us.


Our words resonate when we retell and recount His words. Let's encourage one another to keep speaking light in the dark…whispers above the roar that minister to hearts hungry to hear.

The world is shouting at me,
"Be afraid,
Do more."
God whispers, unaffected or surprised by what is laid bare,
"I love you.
I have not left, or moved…
I am here.
See, I keep unwrapping my affections
Count them one by one
and you will start to see it too…
How deeply I love you.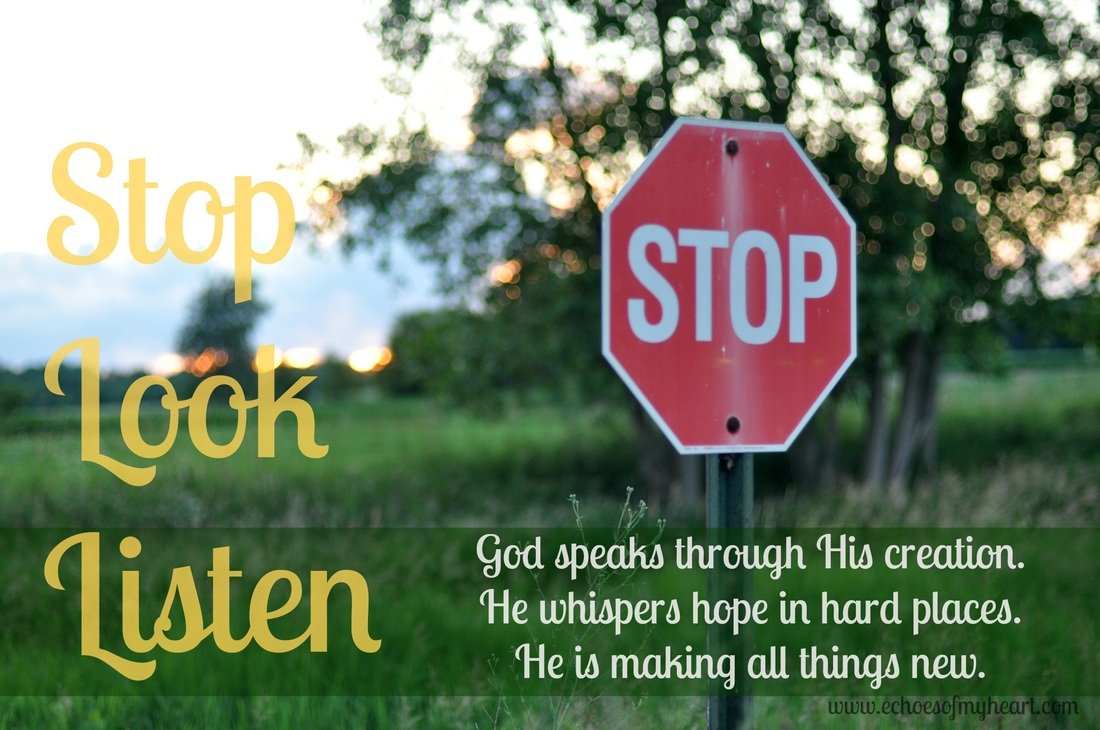 The world screams in horror
as terror threatens.
But remember child, 'Faith not fear'
for I am near.
I have overcome
It is already done
When you are tempted to come undone.
Listen close-
Bend your ear-
low, bend down low and listen to the reverberations of my love.
In majestic rays spreading up and coming down, touching earth
I meet with you.
Won't you come meet with me?
Don't you see-
It's there in blue sky with puffy clouds as a cotton blanket
It's there as you comfort your crying child overcome by emotion.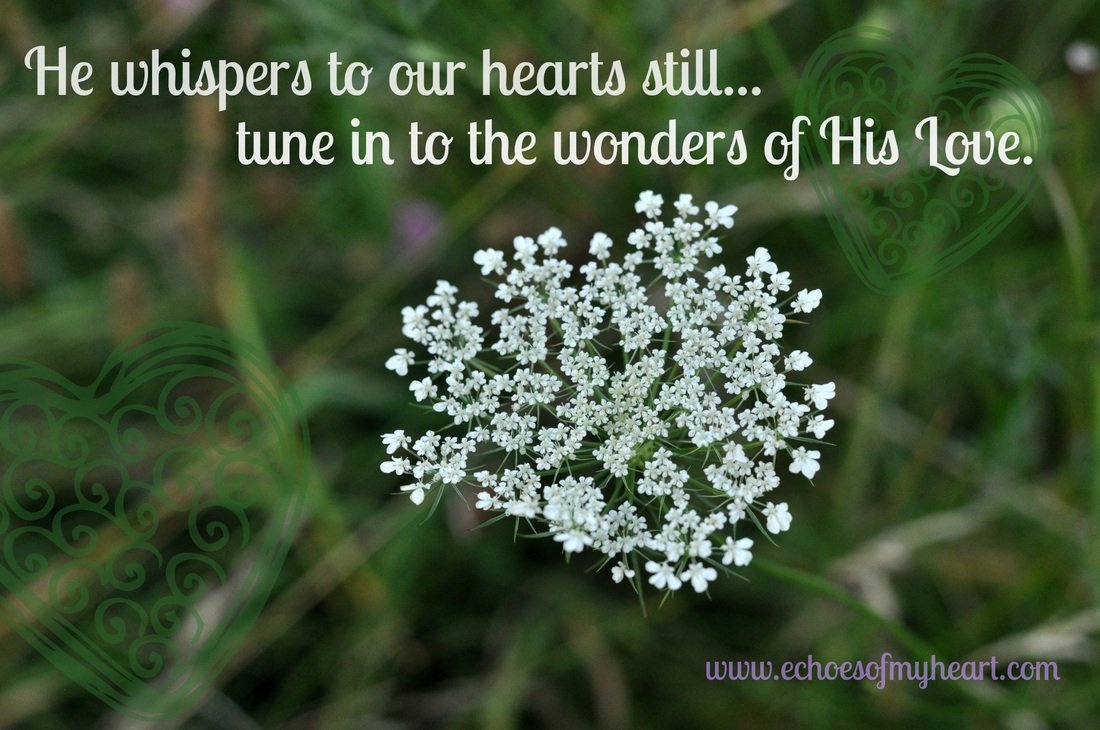 It.
Me.
The whispers of My love thunder over the noise of this world-
if you listen,
if you look,
you will see,
you will find.
What I started at the beginning still speaks now.
The echoes of My heart for you
beat strong and loud,
but you must listen close,
pay attention.
Don't look to the right or to the left.
Keep your gaze steady
and your ear attentive.
I still speak.
I am speaking,
"Echoes of mercy, whispers of love."