---
Cavalier Photography

Jennifer
is a redeemed daughter of the LORD, wife to Michael, and mother to a incredibly talented six-year-old daughter and a hysterically funny three-year-old son. She shares her life one cup at a time on her blog
Coffee With Jen.
Her topics range from faith, home organization, and family-fun activities. You can also find her on the
Women Living in Faith podcast
where she and Gretchen Speer discuss topics of faith to encourage women in their walk with the LORD.
---
She came a month early on her own terms. I wasn't ready yet. Well sure, the nursery was painted, the crib was assembled, and freshly laundered clothes were hanging. But when my water broke all I could think was, "I haven't read the last chapter!" You know the book that tells you what to expect? I was reading it one month at a time and I hadn't read the chapter on labor and delivery much less how to take care of a newborn.

Truthfully, no amount of reading would prepare me for what was ahead. My doctor and counselor had decided months before my daughter's arrival that, due to my history of depression and anxiety, I would start on anti-depressants before leaving the hospital.

It was ugly. I shifted from pushing her away and hiding under the pillow when she cried to holding her so close that I wouldn't allow anyone else to take care of her. You know the idyllic photos of mothers holding their newborns? Yeah…that wasn't me at all. I was so anxious all the time! I hovered constantly. I struggled to bond, but at the same time I would not allow others to care for her which left me exhausted.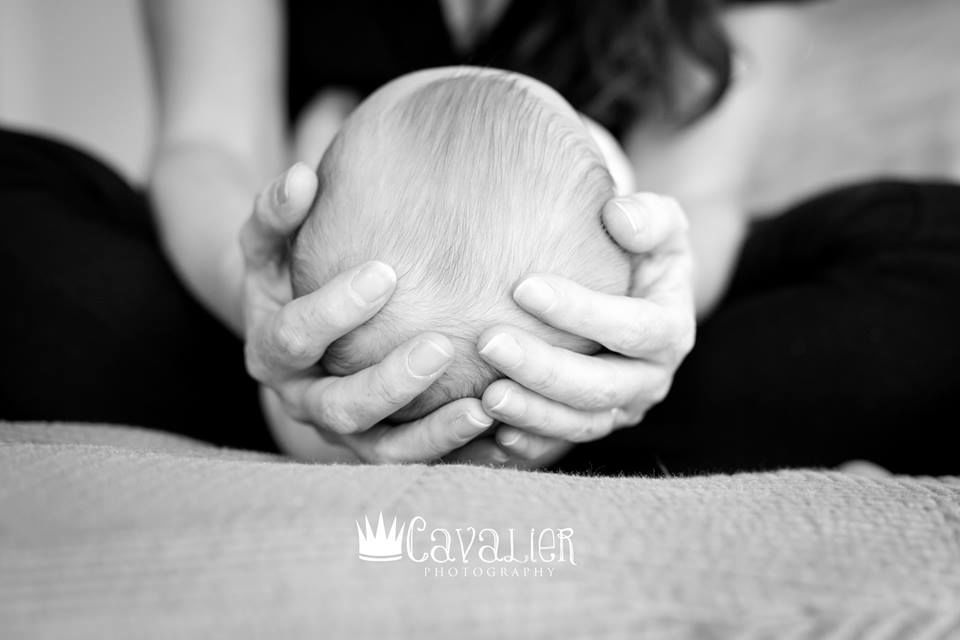 One day I got an unexpected knock on my door. It was an older women from my church whom I respected a lot. I opened the door and smiled. She didn't wait for an invitation to come in. She just walked right past me and found my daughter. She scooped her up and said, "For the next three hours I want you to go take a nap."
I began to argue, but she was persistent. I tried to rest. As I laid on my bed struggling to relax, I had many crazy thoughts rush through my mind, but I did it.
That day I had a breakthrough. That one little session of my daughter being out of my arms showed me that it was okay to let someone else take care of her. It was a long road ahead. I never fully got over the postpartum depression before I got pregnant with my son. It wasn't until he was two that I finally felt free. It was like coming out of a fog.
Five years I struggled with this illness.
Five years of strain on my marriage and extended family.
It was truly one of the hardest things I have ever walked through. But even still…God is good! He gave me support. He was faithful in providing support from my husband, my family, my church, my MOPS group, my doctors and my counselor. They gave me the strength to fight for joy!
He gave me a mission. He called me to blogging. With my most respected mom friends I embarked on my first blogging experience called Mosaic of Moms. It ended up being a three-year project in which we shared our parenting struggles and homemaking ideas. I wrote a five-piece series on PPD there. I received countless responses letting me know how encouraging those posts were.
One night I had a chance meeting with a stranger. When she found out that I was the author of that series, tears welled up in her eyes. She told me she had read the series while she was struggling with
PPD
, and she thanked me for my transparency.
What the enemy intended for harm He meant for good! (Genesis 50:20)

"He comes alongside us when we go through hard times, and before you know it, he brings us alongside someone else who is going through hard times so that we can be there for that person just as God was there for us" (2 Corinthians 1:4 MSG). 
He gave back to me what I had lost.
This was the most precious and unexpected gift.
Joel 2:25a
says
, "I will repay you for the years the locusts have eaten."
He did just that!
Right after I came out of my five-year-fog, when I wasn't even looking for a job, He gave me a job working with babies at my kids' daycare. I was resistant at first, but I was able to open my heart and love those babies in a way I was not emotionally able to with my own. Through that little part-time job, He healed my momma-heart.

If you are struggling with PPD, please tell someone. Seek support. He will provide! You are welcome to send me your requests as I would be honored to stand with you in prayer.
With Hope,
Jennifer
P.S. Linking-up with Woman2Woman and Tell His Story today. Come join us and read some of my favorite bloggers' hearts over here.