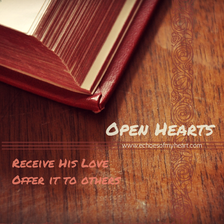 It's time to
open our hearts
again as we learn and grow together.
This week's #OpenHearts guest is the lovely Kasey. We first met via Meredith's
Woman2Woman
link-up. I was so glad when Kasey came and found me at the
She Speaks Conferenc
e
; we were blessed to connect in real life. I asked her if she would guest post for this series and she agreed.
Let's give a warm welcome to
Kasey
as she shares her heart with us today.
---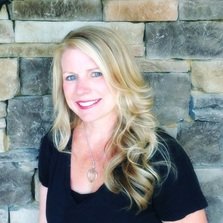 Kasey Hanson
married her childhood sweetheart and they have three big-hearted, active children. She is a student at heart and loves to learn. Kasey teaches first through third grade students at her church and loves on her PreK students as a teacher's assistant during the week. She lives passionately, whether she is teaching others who they are in Christ or playing with her sons on the basketball court. Kasey can't keep quiet when it comes to sharing God's love. Writing is her way of saying thank you to God for the healing and freedom she lives in today. Come pull up a chair over at Kasey's blog:
Finding Our Place in HIStory
---
Oh how smart we are. We figured out how to protect our discouraged and tender hearts. Each time we close or distance our hearts we discover the hurt doesn't hurt as much.
We find we can successfully exist in difficult circumstances without plugging in. Numb is not a bad choice sometimes. After a while though, the consequences of fading into a dead heart come alive. We start to dread what we used to love. We lack joy and yearn for deeper relationships. We smile less frequently and the sweet name of Jesus has a hard time rolling off our bitter tongues.

What seems to be an effective protection plan is actually an all out attack on the hearts of God's children. 

The enemy knows how vital the heart is, even if we do not, and all his forces are fixed upon its destruction. For if he can disable or deaden your heart, then he has effectively foiled the plan of God, which was to create a world where love reigns (from The Wholehearted Marriage by Dr. Greg Smalley and Dr. Shawn Stoever).

It took time for our hearts to learn to beat independently of passion, and it feels as if the path to a peaceful and purposeful heart is a meaningless maze. We look to this world for help and the band-aids it offers work for a while…but our heart-wounds remain.


We ask this world to give us a peace it doesn't own.
From the least to the greatest, all are greedy for gain; prophets and priests alike, all practice deceit. They dress the wound of my people as though it were not serious. "Peace, peace," they say, when there is no peace
(
Jeremiah 8:10-11).
I fried a pan of bacon this morning for my kids' breakfast. It may not seem like a big deal to most, but to me it is. It's been twelve years since I stood comfortably in front of a stove boasting hot oil.
I stood comfortably today.
The smell of the hot oil brings back the scent of my tragic burn accident; second and third degree burns. I spent a month in the burn unit with all the agony that entails. A year of compression garments ended in faithful scars.
Cooking with oil is not the only thing I gave up in my hunt for safety.

I opened my mouth in praise, but I slowly closed my heart unsure if it was safe in God's hands. My lack of joy broadcasted my lack of trust in God for far too long.

A closed heart is not good enough anymore.

Only Jesus allows me to stand face to face with my fears and an open heart. Only Jesus heals me, frees me, and allows me to open my heart still.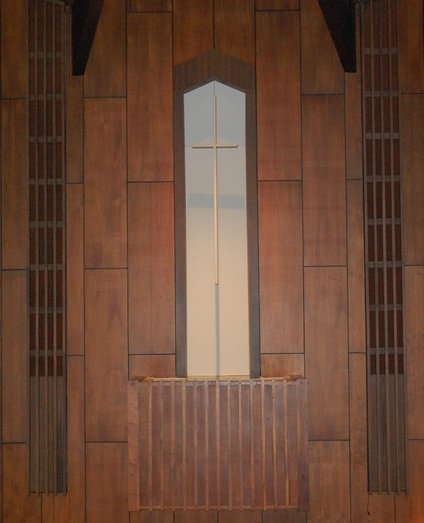 Oh, the sweet name of Jesus.


I will give you a new heart and put a new spirit in you; I will remove from you your heart of stone and give you a heart of flesh. And I will put my spirit in you and move you to follow my decrees and be careful to keep my laws
(

Ezekiel 36:26-27

)
.
Out of God's abundant grace, whispering the name of Jesus Christ pulses our dead hearts to life.
Jesus.

I glance at my self-help books across the room and laugh quietly at the list of behavior modifications written on my to-do list.

All I need, all I want is Jesus.
My heart relaxes and begins to beat with Kingdom purpose.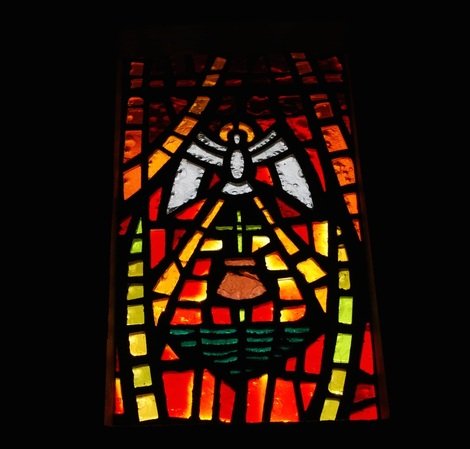 Remember those old coaches of yours who used to yell, "Get your head in the game"? God is up there on the big sideline, calling out something different: "Get your heart in the game"
(The Wholehearted Marriage)

.
Will you?
Will you ask Jesus to saturate your heart with His love? Will you open your heart and allow yourself to feel the needs of this world so you can love it deeply with your new heart?
The time is now for us to love intentionally, seek God urgently, and make the name of Jesus Christ known to the dead hearts of this world.

Will you join me in trusting Jesus with our open hearts?

With His Love,
Kasey